It's been a big year for our website, thanks to the redesign we launched in May. Since then, our traffic has been up, while our content continues to stay strong, with three new stories posted every week. As fans of all kinds of data, we enjoy regularly digging through our website analytics to see what stories you've been reading. This is especially the case at the end of the year, when we take a look back at what content was most popular – and there are usually a few surprises.
As the year winds down, we extend a big thank you to all the loyal readers of our blog and Fish Report newsletter. We work hard to bring you relevant, researched stories from the world of fisheries every week, as well as dispatches into the working lives of fisheries scientists, and we love hearing your feedback. Drop us a line to let us know what kind of stories you want to read in 2015!
Without further ado, here are our top blog posts of 2014: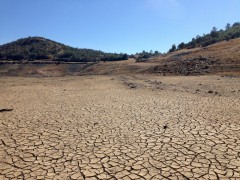 #5: Extreme Drought by the Numbers
The drought was certainly a topic on everyone's mind this year, and our numbers-filled post on precipitation, reservoir levels, and historic droughts reflected that. Water is always a hot topic, especially when it's in short supply, and we plan to bring you a similar update early next year.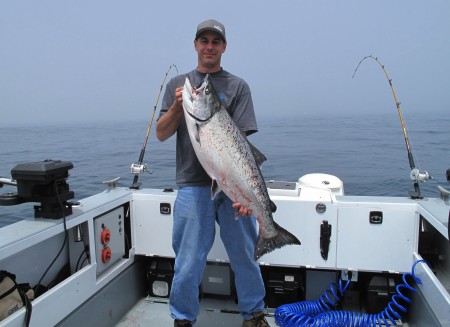 #4: Putting a Price Tag on Nature
While many of us would argue that fish and other aspects of nature are priceless, it can sometimes be to a species' benefit to assess its actual economic value. We wrote a pair of posts that delved into this topic to try to answer the question of what a salmon is really worth.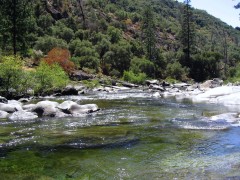 #3: Defining What is Essential
Reading regulatory documents is not for the faint of heart, but the information buried within them can have far-reaching implications. We parsed out the potential effects of proposed changes to the official definition of "essential fish habitat," and the story created a lot of buzz on Twitter as one of our most re-tweeted topics.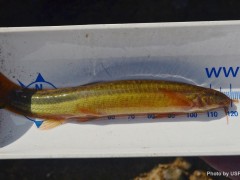 #2: Invasive Loach on the Loose in Central Valley
Although we just published this post a few weeks ago, it's already skyrocketed to our second-most-viewed story of the year. The potential introduction of new invasive species in California's waterways is certainly attention-grabbing news, and we will continue to follow the story with interest.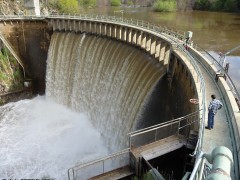 #1: California's Largest Dam Removal
If superlatives count for anything, then perhaps it's no surprise that our story on California's biggest dam removal was also our "biggest" post of the year. The Carmel River has recently been rerouted so the dam demolition can begin next year, and marks a historic first for California in the scope of the project.
Stay tuned for more news on fisheries, water, and wildlife in 2015!