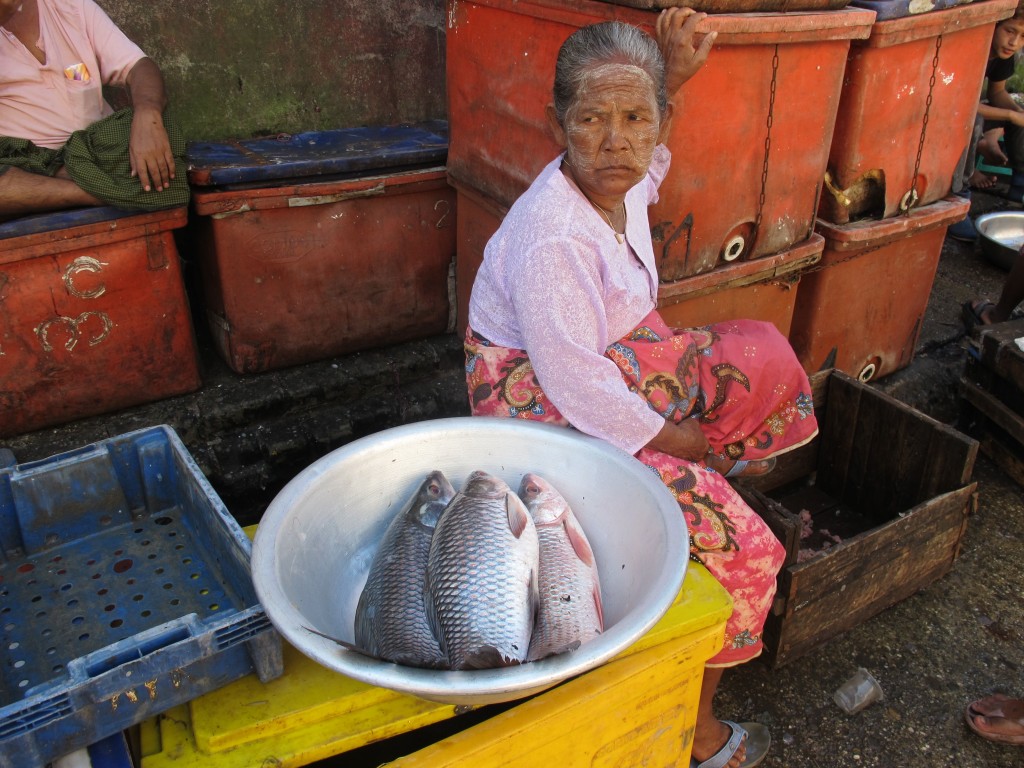 Of all the countries in the Lower Mekong Basin of Southeast Asia, Myanmar is the most unknown to the rest of the world. As the country emerges from a state of isolation after nearly half a century of military rule, it confronts numerous environmental challenges in the face of impending development. With a land area nearly the size of Texas, Myanmar is the largest of the Lower Mekong Basin nations and is rich in natural resources, from forests and minerals, to rivers and an extensive coastline. In some cases, the country's isolation has helped protect its biodiversity, in contrast to the rapid development occurring in neighboring countries. However, resource overexploitation and habitat destruction are not unknown to Myanmar. For example, the area of mangroves in the delta of the Ayeyarwady (or Irrawaddy) River has declined by nearly two thirds over the last thirty years, and such environmental threats will likely continue to grow (Webb et al. 2013).
FISHBIO staff recently paid a visit to Myanmar, in part to build connections to help the country's researchers and organizations become part of the Mekong Fish Network. The Mekong makes just a brief appearance in Myanmar along the bit of border it shares with Lao PDR, and Myanmar hosts only 3 percent of the Mekong River Basin catchment. Nevertheless, we believe it is important to include Myanmar as part of the Mekong Fish Network, and some of the Network's resources can readily be applied to the study of the country's major rivers, which include the Ayeyarwaddy, the Sittaung (or Sittang), and the Thanlwin (or Salween). The Salween is notable as the longest free-flowing river in mainland Southeast Asia, although numerous dams have been proposed along its length. Myanmar is also home to Indawgyi Lake, one of the largest lakes in Southeast Asia, which is home to at least 64 species of fish, including some endemics found nowhere else.
Our conversations with some of the organizations doing conservation work in Myanamar revealed the scope of the challenges ahead. For example, there is no current official record of how many people live in the country: next spring, the country is preparing to hold its first census since 1968. With such basic information lacking about the human population, knowledge of the country's fauna and flora is even more of a question mark. Many basic assessments are needed, including an updated taxonomic inventory of the local fish species. Scientists still reference a paper from 1869 as one of the few resources describing the fishes of Myanmar (Day 1869). Much work is needed to document the country's freshwater and marine fishes, as well as advance their study and conservation – and many novel scientific discoveries likely await.
 This post featured in our weekly newsletter, the Fish Report. You can subscribe to the Fish Report here.