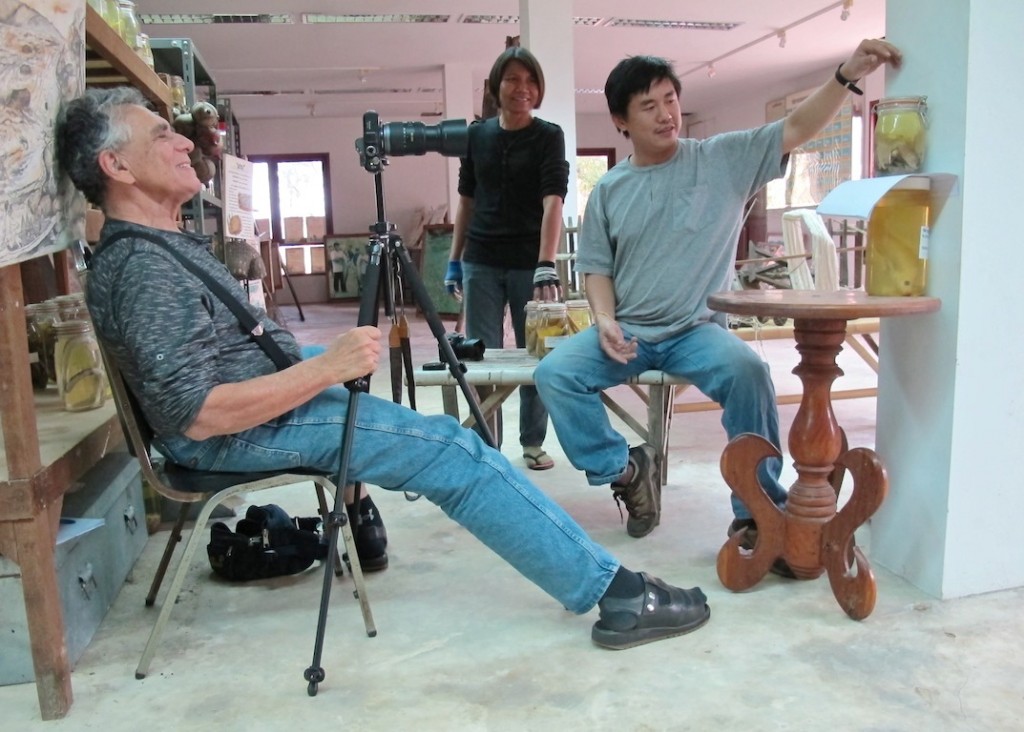 In the name of the Thai region Pak Mun, Pak refers to a "river mouth" or "confluence," and Mun is the name of a river, meaning "inheritance." The meaning of these two words is very powerful for indigenous people living near this site in the north-east of Thailand. It communicates the importance of the river, and reflects that natural resources management, wise use, and local knowledge transfered from generation to generation are very important for people who depend on rivers for their food, culture and lifestyles. The Mun/Chi River is 750 km long, with a large catchment area of 117,000 km2, and is famous for its fish diversity. The Mun River is shared among many provinces of Thailand, including Nakhonrathsasima, Surin, and Sisaket, and it flows down to the Mekong River via Ubonrathsathany province. The river ecosystem includes many complex water features, such as rapids, deep pools, seasonal floodplains, swamps, canals, and isolated ponds.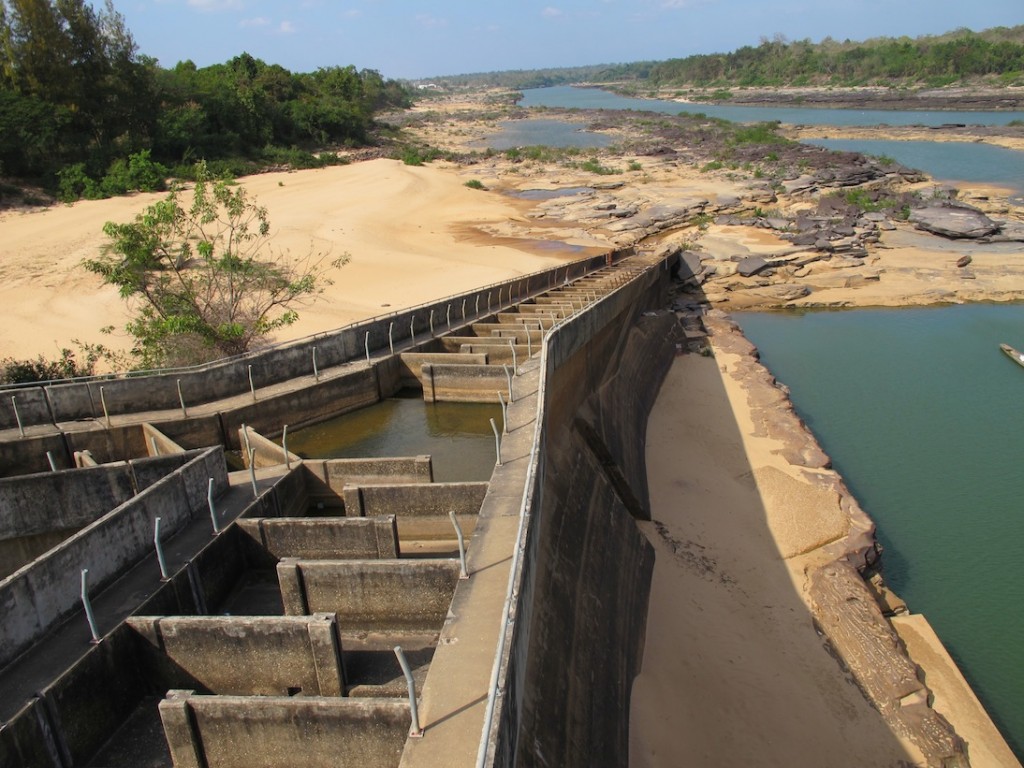 Declines in fisheries catch have become a hot issue in the Pak Mun area, especially in relation to the Pak Mun hydropower dam built at the site in 1994. After complaints from villagers about the negative impacts on local fisheries, the government is currently releasing water from the dam periodically throughout the year. Pak Mun people want the general public to remember the history of fishing lifestyles, traditional beliefs, happy families, fish diversity, and the use of traditional fishing gear. These stories are currently told through exhibits at the Pak Mun Museum.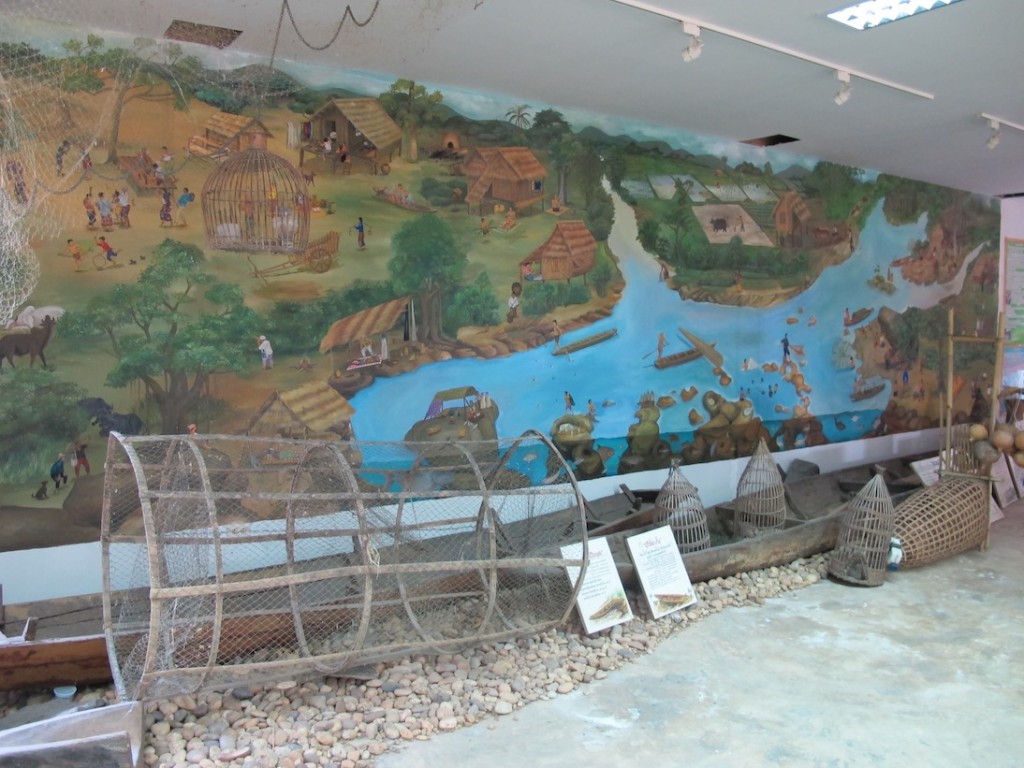 Earlier this year, FISHBIO staff from our Lao office assisted Illinois University to inventory the fish species collection of the Pak Mun Museum, located in the Khong Chiem district and Ubonrathsathany province of Thailand. The purpose of our visit was to help improve the condition of the museum and the dissemination of information to the public about local knowledge, the history and types of fishing gear used, fish species represented in the collection, the past history of Mun River and its current conditions, and local culture and lifestyles. Recommendations from our visit included translating the names of fish species on the museum jars from Thai into English and scientific names. All fishing gear and fish species were photographed to create an inventory, especially the unique and amazing fishes symbolic to Pak Mun, such as the Mekong giant catfish (Pangasianodon gigas) and the giant marbled eel (Anguilla marmorata). There is a need for financial support to improve the condition of the museum to create a better environment for people to visit, and also a need to publish the fish species and fishing gear inventory online to improve accessibility to the museum's unique and diverse collection.