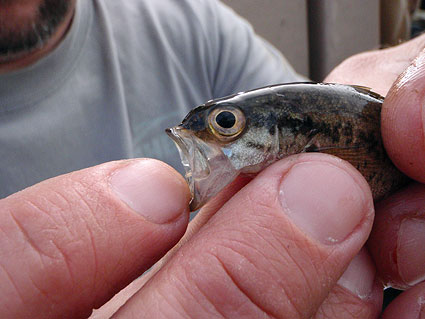 Even baby largemouth bass have big mouths!
Largemouth bass have two ecologically distinct life-stages. They begin life feeding on invertebrates and typically switch to preying on fish within one year of age. Research has shown that once largemouth bass become piscivorous their growth rate increases, giving them a size advantage over other fish the same age.
See posts Carnivorous "largemouth" icefish dominate and Fattest bass ever?
Photo source: FISHBIO