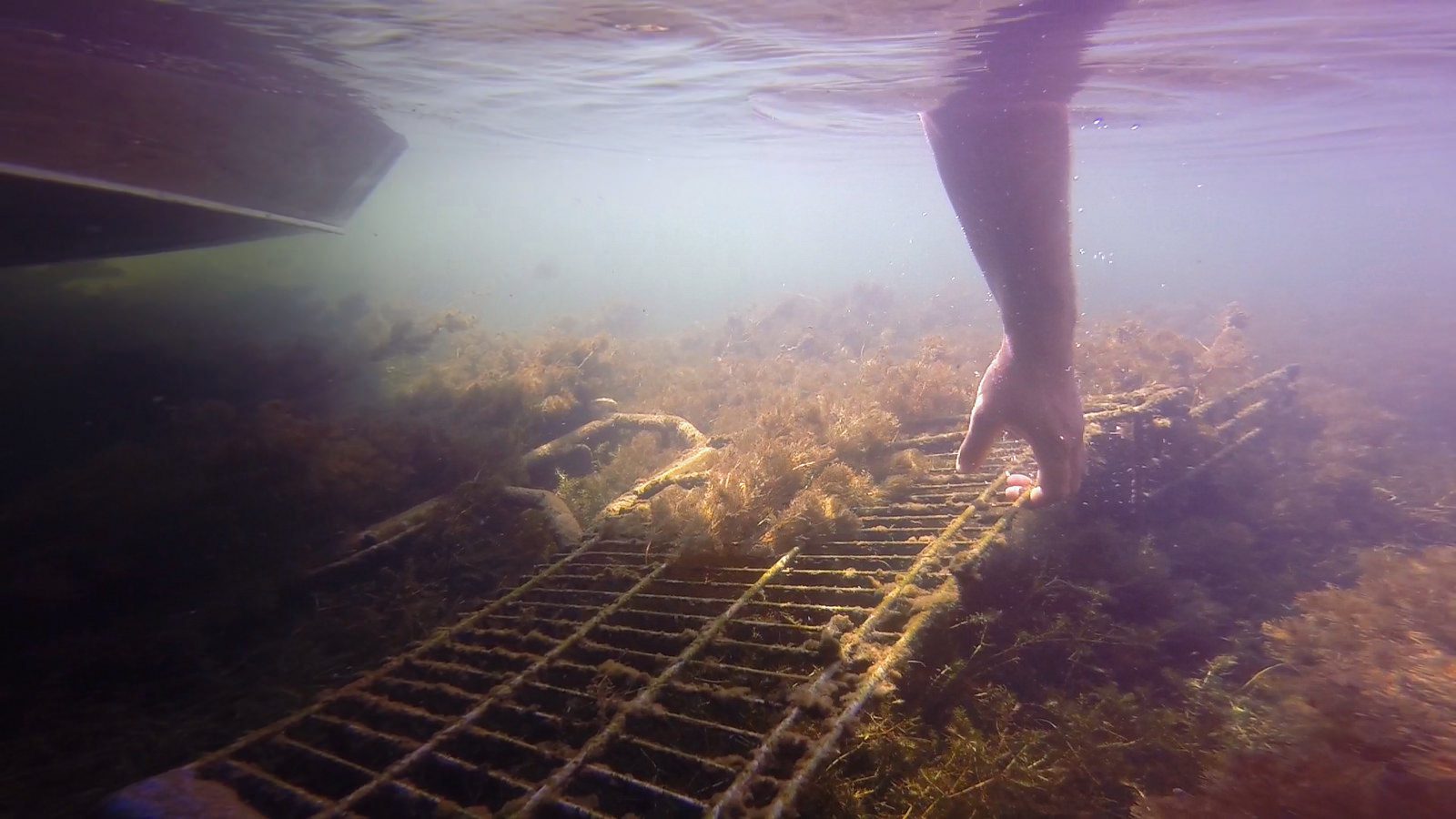 On Saturday, September 20, FISHBIO joined various volunteer organizations in a number of our local rivers and streams to take part in the Great Sierra River Cleanup. The event was coordinated by the Sierra Nevada Conservancy and is held in conjunction with California Coastal Cleanup Day. In total, an estimated 4,614 volunteers turned out to clean 158 sites, and removed over 111,000 pounds of trash. The event hopes to inspire communities to take responsibility for their local watersheds by seeing firsthand the impact one day's worth of cleanup can make. We hope you enjoy this video of our multiple cleanup efforts:

Three members from our Oakdale field staff took part in the event at the Highway 120 Bridge river access point on the Stanislaus River. Other volunteers at this site consisted of groups from Sierra 4-H, the Oakdale High School Service Club, East Stanislaus Resource Conservation District (RCD), and several volunteers from the city of Oakdale. Our contingent was responsible for removing close to 2,000 pounds of waste and recyclables, including a bowling ball, a stack of vinyl records, a kiddie pool, and several shopping carts. The East Stan RCD also coordinated events at two other locations along the Stanislaus River. Among the three locations, 132 volunteers participated in clearing refuse from nearly six miles of river.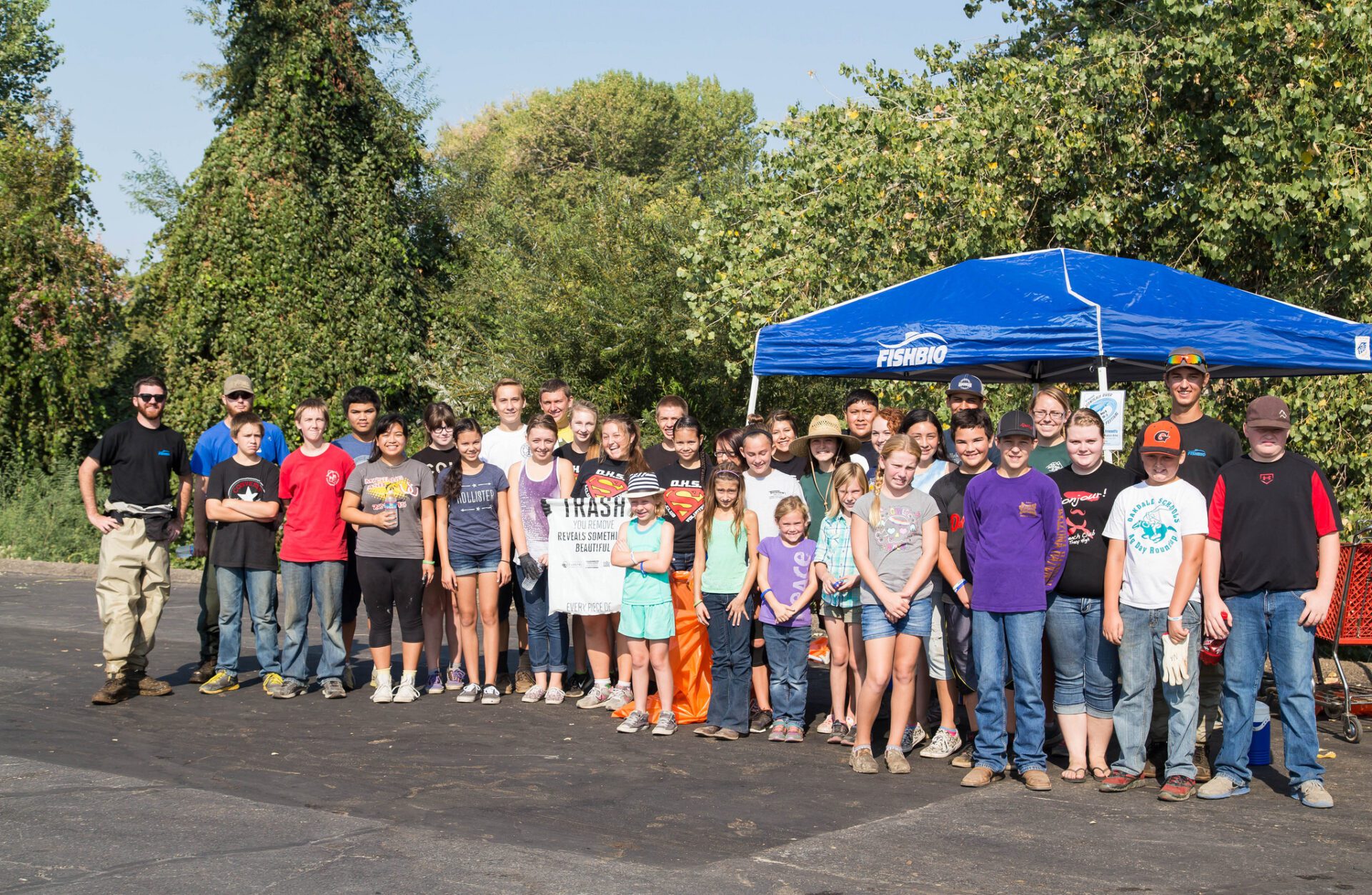 A crew of three people from our Chico office volunteered to remove trash from a section of the Feather River, which flows through the town of Oroville. Using a boat to access hard-to-reach sections of the river, we managed to pull a large amount of trash from the water, including some unusual finds. The popular item of the day seemed to be shopping carts, as our Feather River team managed to uncover three of them, both in the river and on the banks. Other discoveries included a traffic cone, inner tubes, and a number of bottles and cans. As one of only a handful of boats on the water, we were happy to retrieve a large amount of trash that was inaccessible to others, and which seemed to have been stuck in the river for a long time.


A team of three other FISHBIO employees set out to clean Comanche Creek, a small tributary to Butte Creek that meanders through the southern part of Chico. Our staff focused their attention on a street overpass where litter generally tends to accumulate, and encountered an array of items that likely were the result of numerous temporary encampments. Mattresses, shoes, and toothbrushes were common, and a small birdhouse was a unique find. All four of the removed mattresses were floating in the creek, waterlogged and weighing over 500 pounds each.  FISHBIO was supported by the local sheriff's ATV, which helped pull the mattresses up the shoreline for retrieval by a tractor. All in all, our team removed thousands of pounds of garbage and finished the day staring at a clean section of stream. A complete rundown of the cleanup day's results across the Sierras can be found here – we were happy to be part of this effort to clean our local waterways!