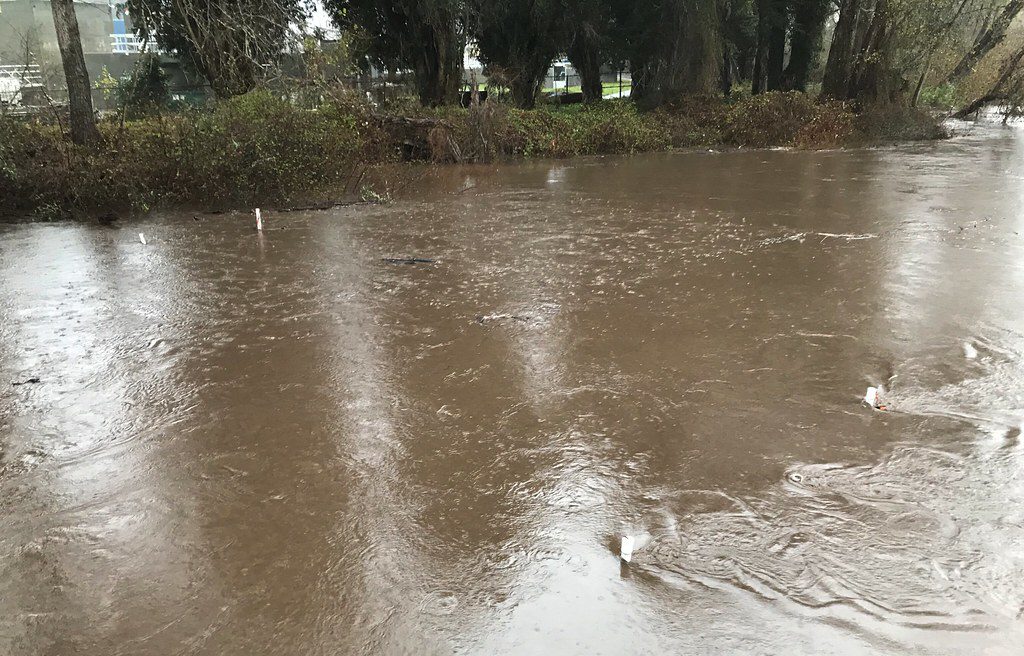 Everyone is taking a deep sigh of relief as wet weather finally returns to California. However, a burning question still remains: will it be enough to get us out of our current "drought deficit"? A drought or precipitation deficit builds up over time when a region experiences much less rainfall than typically expected. Like a bad dream, signs of drought have been popping up in the West. In November 2020, the California-Nevada Drought Early Warning System (CA-NV DEWS) presented the latest drought information based on the United States Drought Monitor database. According to multiple data sources, precipitation conditions on the US West Coast were 76% below average, and California was 71% below average. A few months on, we are already halfway through the 2020-2021 water year, and while California is experiencing some much needed rainfall, CA-NV DEWS predicts that we may not be out of the drought anytime soon.
Droughts are a topic that Califorians are unfortunately all too familiar with, especially as they are becoming more frequent. In particular, 2020 proved to be one of the warmest and driest years on record, with regions in the state hitting historically high temperatures and receiving little to well-below average rainfall. In April 2020, California experienced premature snowpack melt, a result of higher than average temperatures. These warm temperatures continued into May and June, breaking records all along the West Coast. Even more concerning, the average daily low temperatures were all well above freezing, making it even harder to sustain the snowpack. By early fall, the region was documenting its highest temperatures on record, such as in LA County which reached an all-time record high of 120°F in September 2020. To make these conditions worse, California also experienced unprecedented dry conditions throughout the whole year. Most notable was the rare and intense lightning storm that struck the West Coast in August 2020, with more than 10,000 lightning strikes in total. These lightning strikes resulted in more than 360 wildfires raging across the state that were difficult to contain due to the above-average heat and dry weather. By the end of September, even before the unofficial fire season had started, California had already experienced the worst wildfire season ever recorded.
With 2020 being such an extraordinarily dry and warm year, it's hardly surprising that we are now in a drought deficit, or "in the red" when it comes to normal annual rainfall. During a recent January DEWS webinar, spokesperson Julie Kalansky explained that we are in a 1 to 1.5 year precipitation deficit, or about 50 inches of rainfall below normal. This means that in order to recover, California would need to get at least double an average amount of rainfall during this current water year to pull us out of the drought. Confounding the issue, we are also in what is referred to as an evaporative deficit, a calculation that takes the abnormally dry soil and rate of potential evaporation into account. Another atmospheric river may be making its way towards California in the coming weeks, but the bottom line is that the state has a 30% chance or less of reaching an average amount of precipitation by the end of the 2021 water year. Clearly, we are nowhere near double the average amount of rainfall needed to get out of the drought.
As we move towards the end of the wet season, the projections for spring and early summer are somewhat unpredictable because the current models use data from past years to predict future conditions. According to DEWS, it is more difficult than ever for the models to properly predict 2021 conditions because 2020 was such an unprecedented dry and warm year. Fortunately, collaborative data efforts are ongoing to keep the public informed. Recently, a new platform was launched on drought.gov, with search engines that can provide detailed and up-to-date drought information based on local region, county, or state, or based on specific sectors like transportation, agriculture, and water utilities To stay informed on the current drought conditions, visit the California-Nevada Drought Early Warning System (CA-NV DEWS) webpage on the drought.gov website. For more information and resources, you can tune in to their next public webinar drought update on February 22, 2021 or check out their upcoming four part series on the topic of ecological drought. Like it or not, the drought is here to stay in California, but staying informed can help us be better prepared.
This post featured in our weekly e-newsletter, the Fish Report. You can subscribe to the Fish Report here.