Wednesday November 26, 2014

Every fall,  Chinook salmon make their annual return to the Stanislaus River, providing quite a sight for the small community of Knight's Ferry, California. It is here that many fisheries agencies and friends of the Stanislaus gathered for the 6th Annual Stanislaus River Salmon Festival earlier this month. The festival itself is a collaboration of many local volunteers, and features activities and games for visitors all ages. The whole event is free, adding up to a great way to spend a Saturday with friends and family. Many of the exhibitors featured arts and crafts as well as educational activities.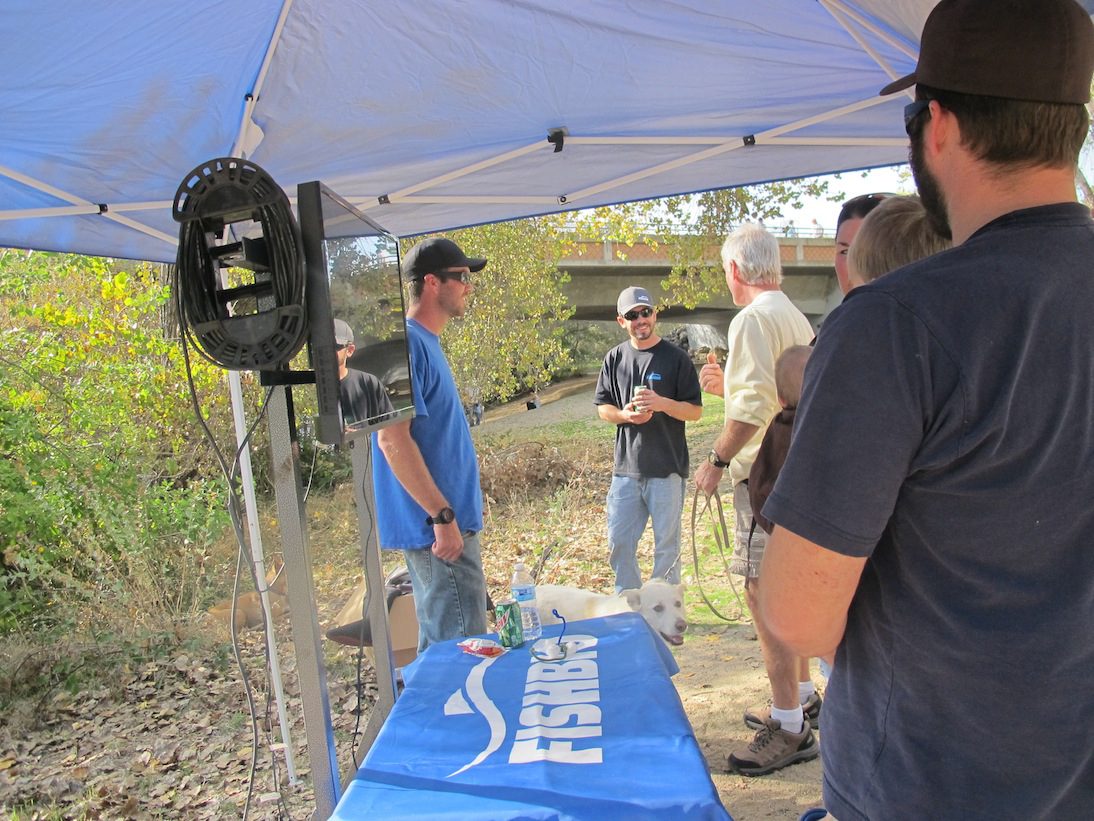 With nearly 2,500 Chinook salmon upstream at the time of the festival, there were plenty of opportunities for salmon viewing from the Sonora Road Bridge. For those willing to make the trek down from the bridge, FISHBIO hosted a live camera so festival goers could get an up close and personal look at salmon holding on their redds. Nearby, festival attendees were also afforded the chance to see the California Department of Fish and Wildlife in action, as salmon carcass survey demonstrations were performed every hour until the end of the festival.
We would like to thank all of those who participated and attended the event, helping to make it as successful as any year prior. Next year's Salmon Festival is set for November 14th, so make sure to mark your calendars early. If you're curious about all the excitement, be sure to check out our video that features some of the highlights of this year's event.