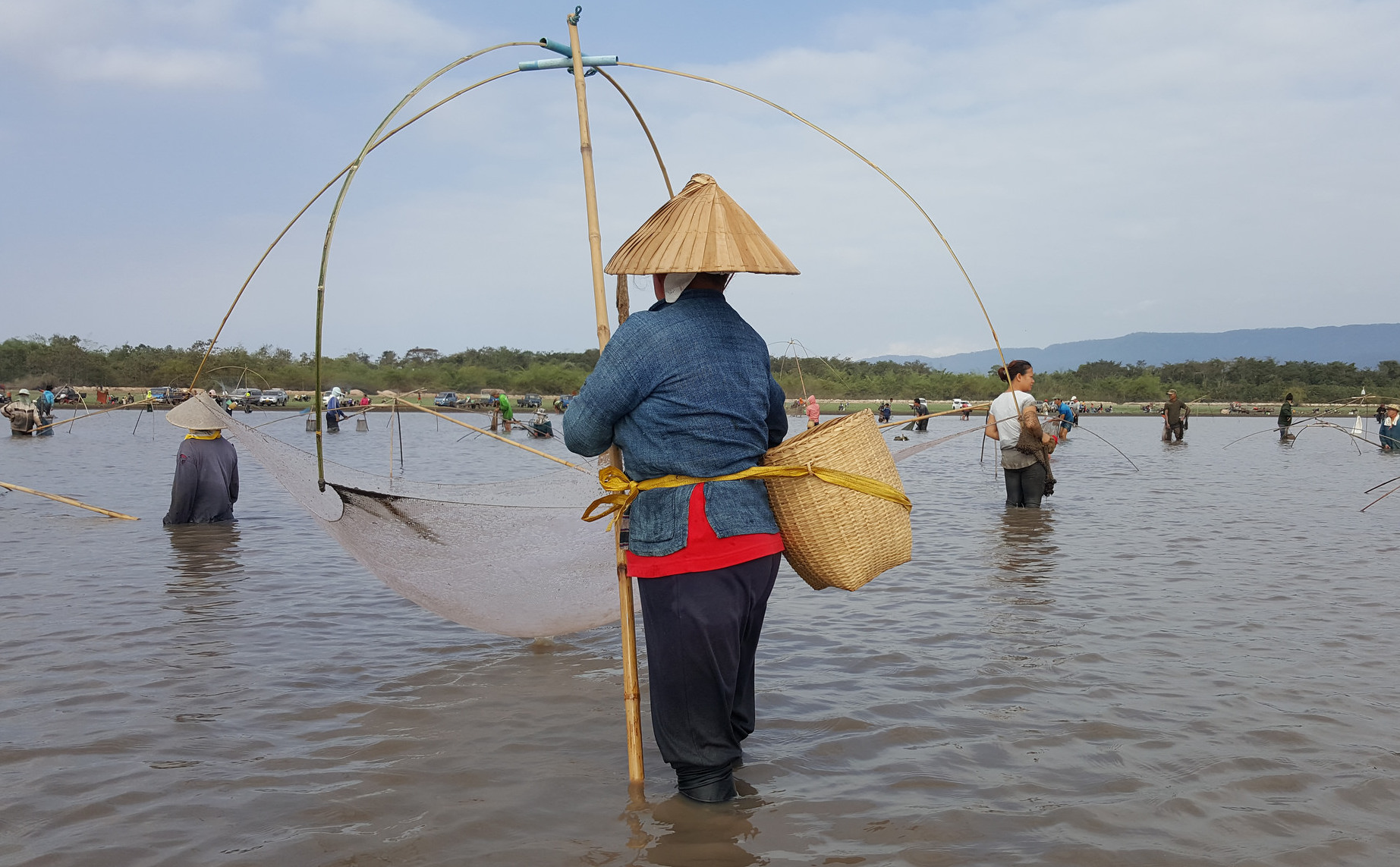 The Nam Ngum River in Laos creates a swamp near the capital city of Vientiane, and one day each year this normally protected area becomes a hive of fishing activity. When the water recedes in the dry season, many fish and aquatic animals take refuge in this pond, called Nong Mee Natural Swamp. The swamp is surrounded by the three villages: Ban Pao, Ban Samsavath and Ban Vernkene, who take responsibility for aquatic resource management of the area and enforcing regulations. The total area of this swamp is about 300 hectares.


While the swamp is normally a restricted area where no fishing is allowed, each year the three villages host a community fishing day. This one day is a chance to go fishing in a restricted area with traditional gear based on a long history of traditional beliefs, and was established by the village committees and community elders. The hope is to conserve fish species for a year and then open the area just for one day to earn some village revenue. The community members discussed how to use revenue from the fishing fees and decided to put them into village development and public services.

Water is drained out of the swamp before the fishing day to keep the water level at a low level of about 1.5 feet, to make the area easily accessible to fishing. Most of the gear allowed are nets, including lift nets, cast nets, and gill nets. This year, the three villages agreed to collect a ticket fee of about 50,000 kip ($6) per person, which is an increase from last year's price of 30,000 kip ($3.50) per person). An increased number of fishers came for fishing this year, with more than 1,000 people participating and creating challenges for the village committees. There were many complaints about a decline in fish catches, with less than a pound of average catch for each fisher. Other aquatic animals such as snails, prawns, and small aquatic insects were also harvested at the same time.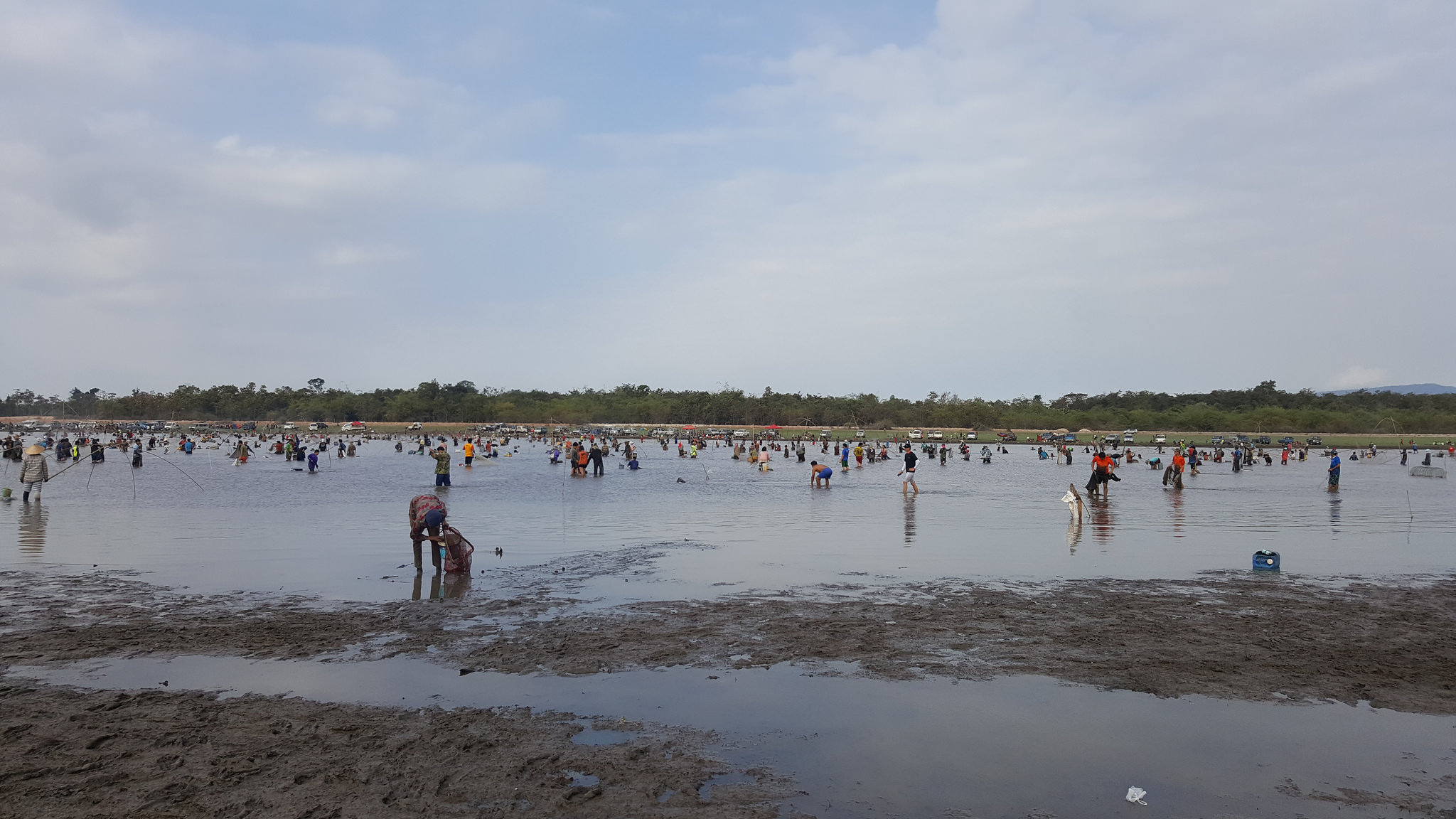 While the practice is an important community activity and brings valuable revenue to the villages, such practices also seems to have degraded the healthy condition of the fish habitats in the swamp year by year. It may be beneficial to establish a section of the swamp as a more strict protected area that remains closed even on community fishing day to conserve a productive natural fishery. FISHBIO staff interviewed many fishers who said they caught at least 10 pounds of fish last year compared to the low fish catch this year. They wonder if this strange decline in catch is due to the village committees not effectively enforcing fisheries regulations in the swamp during the rest of the year. Our staff still enjoyed the chance to observe this large community event, and produced a video about the experience. Hopefully, the low catches will help all villagers realize the importance of fisheries management to reduce overfishing.