Wednesday December 23, 2015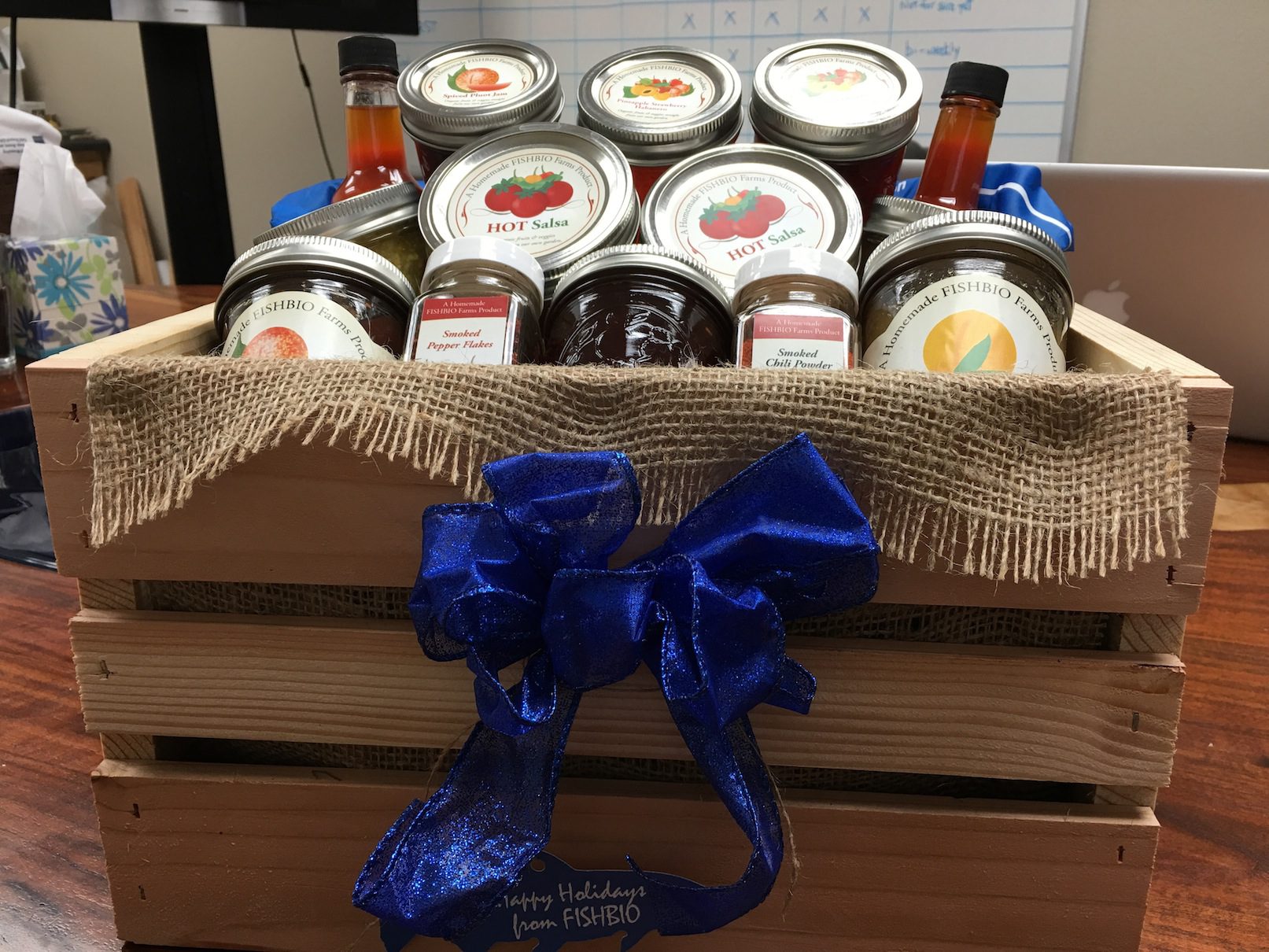 The FISHBIO elves have had a very busy year of smoking, dehydrating, canning, and bottling goodies from our vegetable garden and fruit trees. During the holiday season, our workshop becomes a flurry of activity as we fill client Christmas baskets with homemade products from FISHBIO Farms, such as pepper jellies, hot sauces, pickled peppers, and chili powders. But, this year instead of purchasing numerous awkward baskets, we went a little more "custom" and constructed our own re-usable wooden crates, complete with our FISHBIO logo branded on the front.

Much of December was spent filling jars and bottles, applying our homemade product labels, making bows, and figuring out the perfect way to assemble each crate. We quickly learned that filling spice jars with chili powder is no joke, and requires some serious protection. A simple dust mask proved insufficient for keeping out the tiny pepper particles that set one's sinuses on fire! We had to go to extremes and don a respirator mask. Now it's time for our elves to rest…just for a few weeks! Planning for our 2016 garden will begin soon after the New Year.