Wednesday September 10, 2014

While boating around the Mekong Delta in Vietnam, it's hard not to get the impression that you're being watched. Fishing boats and cargo barges alike keep a sharp lookout with painted eyes on their prows. Many explanations for these painted eyes exist. Fishermen and seafarers of all countries are known for their superstitions, and the Vietnamese are no exception. Some say that the eyes are intended to help the boats at sea find their way back to land. Others say the eyes are meant to scare off sharks or water monsters, or are meant to bring good luck and fortune. Some fishermen believe their boats are like fish – beings with souls that must also have eyes to steer clear of danger. Whatever their purpose, eyes adorn boats both big and small, as we observed on this "family" of boats shown above. Painting eyes on a boat is an important ritual often associated with a ceremony, to "open the eyes" of the vessel and bring it to life. The shape of a boat's eyes can provide some clues as to its region of origin, as painting styles differ from place to place.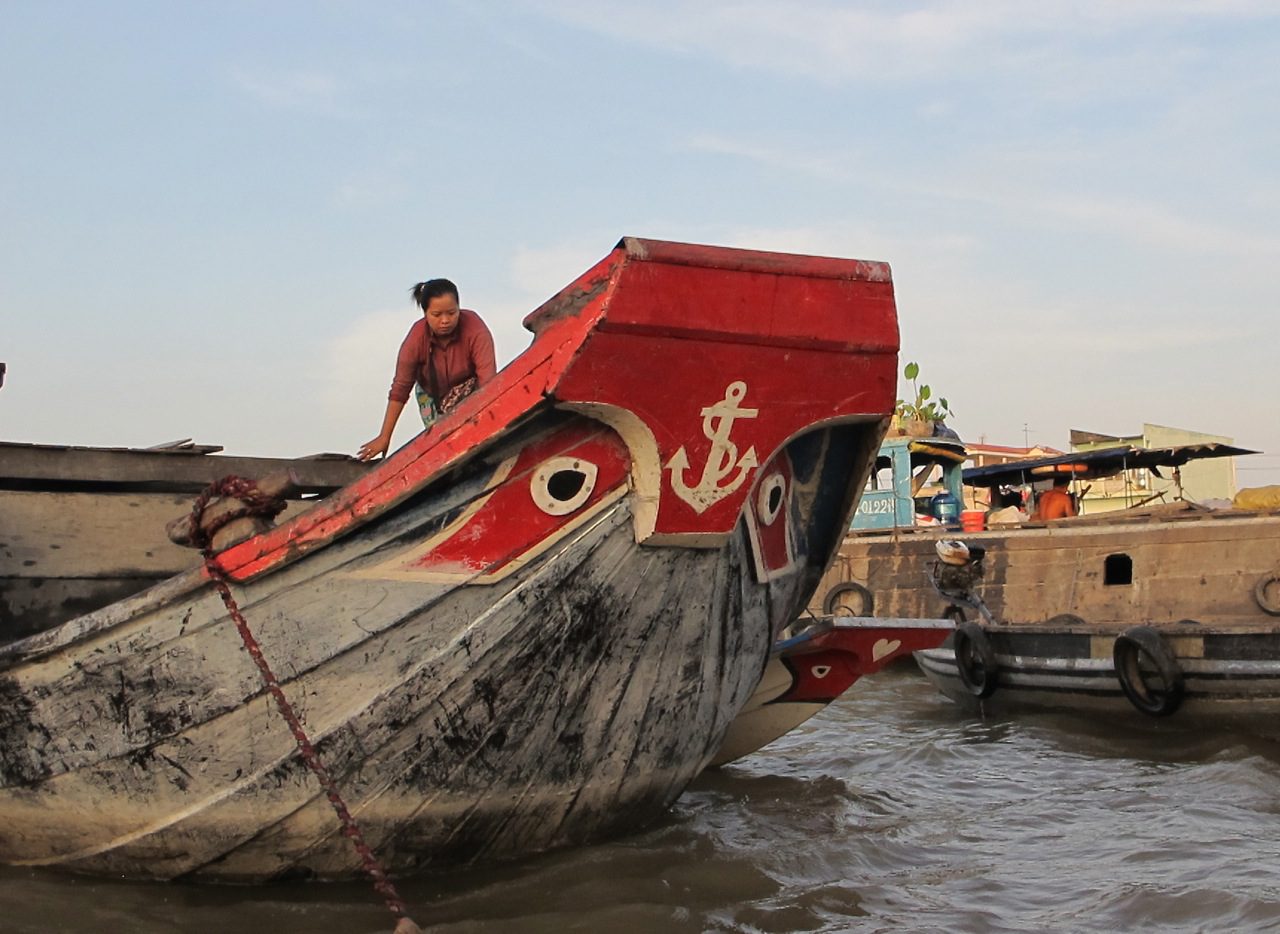 As a brown, snaking highway that connects six different countries, the Mekong River has played an important role in transport and trade for centuries. In Vietnam, nearly three-quarters of all cargo is transported by water, as well as 27 percent of traveling passengers. Safety is paramount on this flowing waterway, especially when it comes to ferrying dangerous goods – materials that could pose safety or environmental hazards if spilled or mishandled. A number of these dangerous goods shipped on the Mekong include gasoline, diesel, jet fuel, asphalt, fertilizers and construction materials. The river itself can be also be fraught with risk, whether in the form of rapids and whirlpools, submerged rocks and sand bars, or standing fishing gear and piers. With so many reasons for caution, having an extra pair of eyes on the lookout probably doesn't hurt.