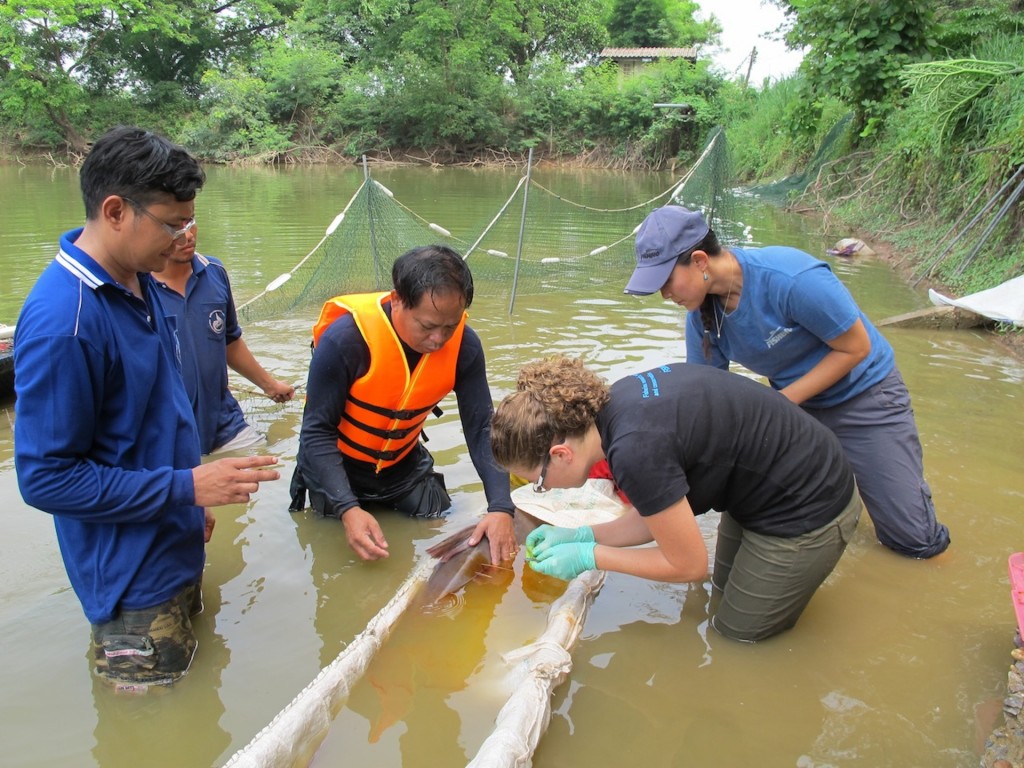 With 2013 officially behind us, our website analytics have been crunched, and the numbers are in: today we bring you our top-read blog posts of 2013. This is also a chance for us to say thanks to you, our loyal Field Notes readers! We take great pride in brining you a lineup of three fresh blog posts every week, accompanied by our original photography. Our blog has become an important venue to not only share first-hand perspectives of our work, but also highlight new studies, reports, and issues relevant to fish science and management. We hope you've enjoyed reading our articles as much as we've enjoyed producing them!
Without further ado, here's a look at our five most-viewed stories of 2013:
#5: California coastal creeks and salmonid survival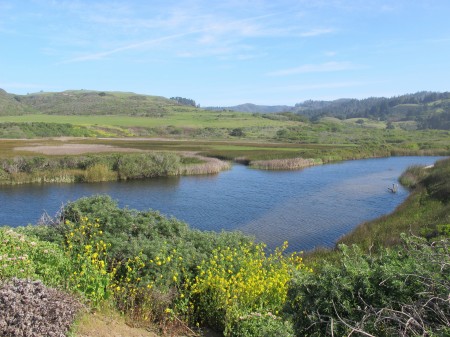 This profile of Santa Cruz County's Scott Creek highlighted the supersized role that this coastal creek's lagoon plays in ensuring juvenile salmon and steelhead survival.  Smolts that fatten up in the creek's estuarine nursery nearly double in size compared to their counterparts that rear upstream, and make up about 90% of the adult survivors that return to the watershed. We'll be keeping an eye on this fascinating system as we help to design tools to guide life-cycle monitoring in salmonid habitats. Read full story >
#4: What the fyke?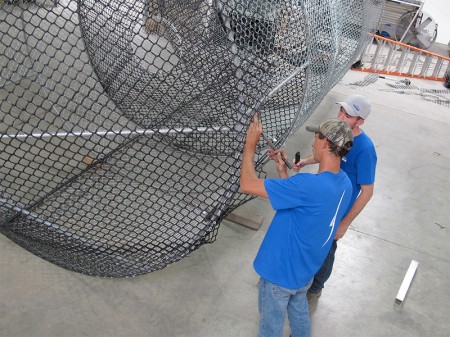 Here, we brought you inside the workings of our FABLAB as our crew cut, welded, stitched, and rolled plastic and steel to construct a pair of massive fyke traps for monitoring striped bass abundance. These traps certainly command a presence when out of the water, at 10 ft. in diameter and 20 ft. in length. It's a prime example of how technicians are clearly adept at handling big jobs! Read full story >
#3: The Delta: California's big bass lake
This story reported on the Sacramento-San Joaquin Delta garnering a spot among the top ten best spots for black bass fishing in the United States – which some mind consider a mixed blessing. This group of bass has a long history in California, and plays a big role in the sport-fishing economy – however, the success of these non-native predators is testament to the highly altered state of California's ecosystems and the decline of many native fish species. Read full story >
#2: Tagging the world's largest freshwater fish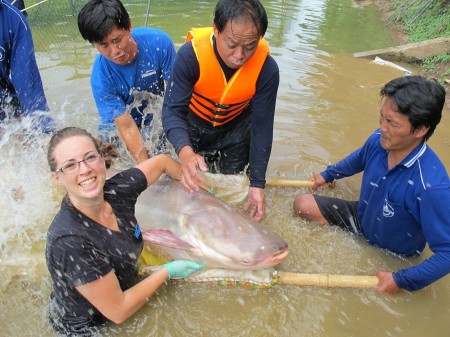 In a list of superlatives, it's fitting that our story on the Mekong Giant Catfish should earn a spot, given that the species is on record as the world's largest freshwater fish. We tested the use of pop-up satellite tags on hatchery-raised giant catfish that were small fry compared to the record holders, but they stilled proved to be quite a handful! We appreciated to the chance to collaborate with World Wide Fund for Nature (WWF) on this unique project. Read full story >
#1: Eye and the sky: drones monitor fish and wildlife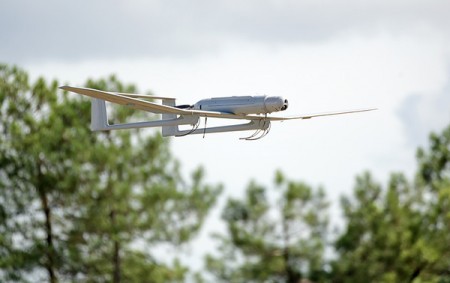 With even Amazon announcing their foray into the world of unmanned aerial vehicles, some might consider 2013 the year of the drone. But before that announcement, we brought you this story of similar technology used to monitor fish and wildlife for research and conservation around the world. From conducting salmon surveys to spotting tiger poachers, drones could play an important role in helping scientists cover more ground. This story proved to be our most popular of the year! Read full story >
Most of these stories in our Top 5 also featured in our weekly newsletter, the Fish Report. If you aren't already receiving the Fish Report, you can sign up here. Don't see your favorite Field Notes story on this list? Drop us a line and let us know what you enjoyed reading in 2013, and what you want to hear more about in 2014. Thank you for reading our Field Notes regularly, and be sure to check back every week for the latest updates!