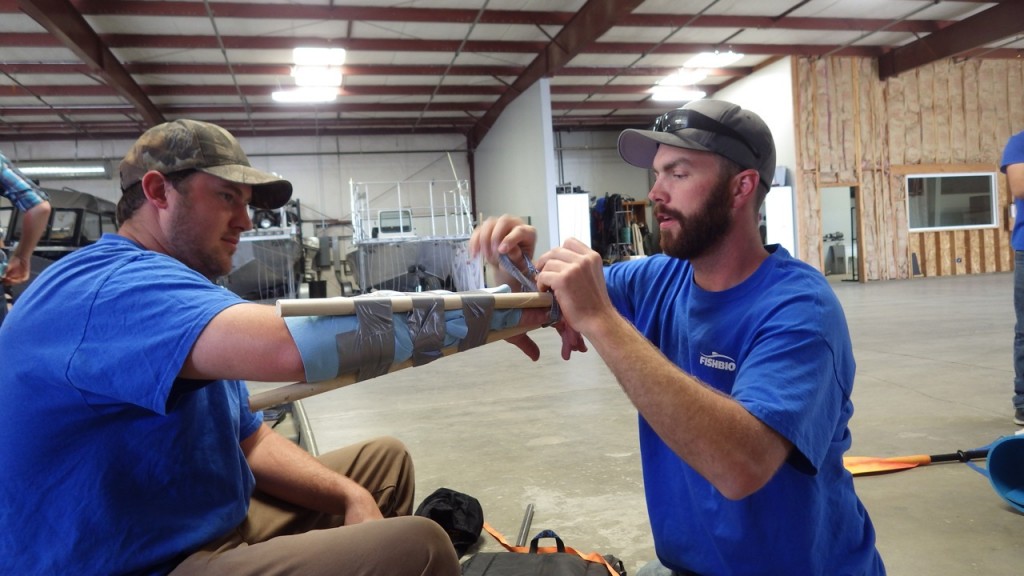 One of our mottos around the office is to always be "set up for success." Recently, our field staff took part in a first aid training program to be better prepared for emergencies in the backcountry environments where we often work. The training consisted of a classroom portion, in which the field staff learned the initial steps of surveying an accident scene and the proper handling of an injury victim. We also practiced cardiopulmonary resuscitation (CPR) techniques using both adult and infant models.
The "hands on" component of the class consisted of various injury scenarios. As demonstrated in the photo above, field staff were trained to prepare different types of improvised splints to support suspected fractures or sprains. Many of these splints were constructed with materials that we would likely have on hand in the field, such as measuring boards, snorkels, and life jackets. Other injury scenarios included treatment for cold and heat injuries (such as hypothermia and heat stroke), bites and stings, and environmental injuries from lightning strikes, falls, and other mishaps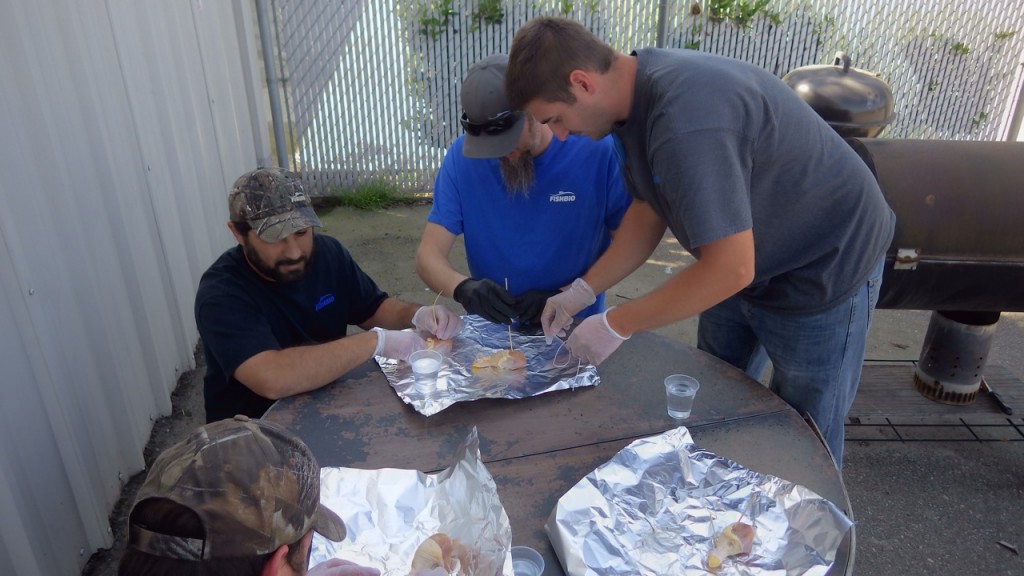 The final hands-on component, demonstrated in this photo, was known as the "wound lab." The field technicians were each given a chicken leg that was stricken with several types of simulated wounds: abrasions, lacerations, and puncture wounds. They were then tasked with cleaning and treating the wounds using appropriate wound care and bandaging. Chicken was chosen due to how similarly it behaves compared to human skin. The string-jerk method to remove a fishhook was one of the more crowd-pleasing skills acquired during the wound treatment training.
The most important thing to remember for wilderness first aid is to always be prepared. A responsible outdoor adventurer should possess some knowledge of how to properly respond to an accident situation. When packing for your next hiking trek, make sure to a first aid kit is included with your gear – check this list of items to include.