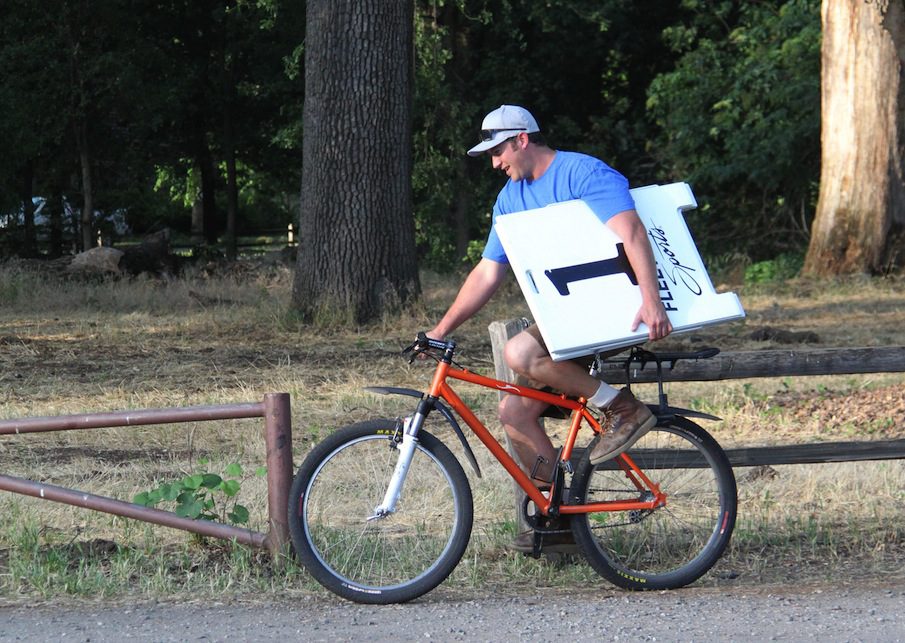 As another year comes to close, here's a look at FISHBIO's own countdown. Fewer fish encounters and more beer brewed are a few comparisons that stand out between last year and this year. And it was certainly a productive year of planting and canning at FISHBIO Farms! Check out some more FISHBIO highlights by the numbers:
166,000 fishes counted by 7 rotary screw traps
160,000 miles driven in our work trucks
123,000 miles flown
63,000 hours worked
17,000 fish passages recorded by 3 weirs
2,000 eggs collected from our chickens
1,700 photos uploaded to Flickr
250 jars of jelly produced
200 jars of pickled peppers, cucumbers, and eggs canned
161 countries represented by our website visitors
156 blog posts written
100 jars of smoked chili powder canned
50 jars of peaches packed
35 fish species encountered in rotary screw traps
30 hop vines planted
27 fruit trees planted
25 gallons of beer brewed
22 elementary school classroom visits
17 salmon caught ocean fishing
6 countries visited (Australia, Laos, Thailand, Cambodia, Vietnam, & Mexico)
3 VAKI RiverWatchers sold
2 teacher trainings
1 Salmon Run in Bidwell Park
We'll start tracking our "FISHBIO stats" again in the new year!