Today's Flashback Friday is a peek at our process of creating our custom holiday crates.
As Christmas fast approaches, the FISHBIO shop once again turns into Santa's workshop. Crates are torched, chili sauces are bottled, toffee is bagged, and our yearly client Christmas baskets are assembled with care. To improve on the handmade crates we started building last year, we have been playing with fire this year to lightly burn our FISHBIO crates and give each a unique lined look. You could say that this year's gift boxes have really earned their stripes.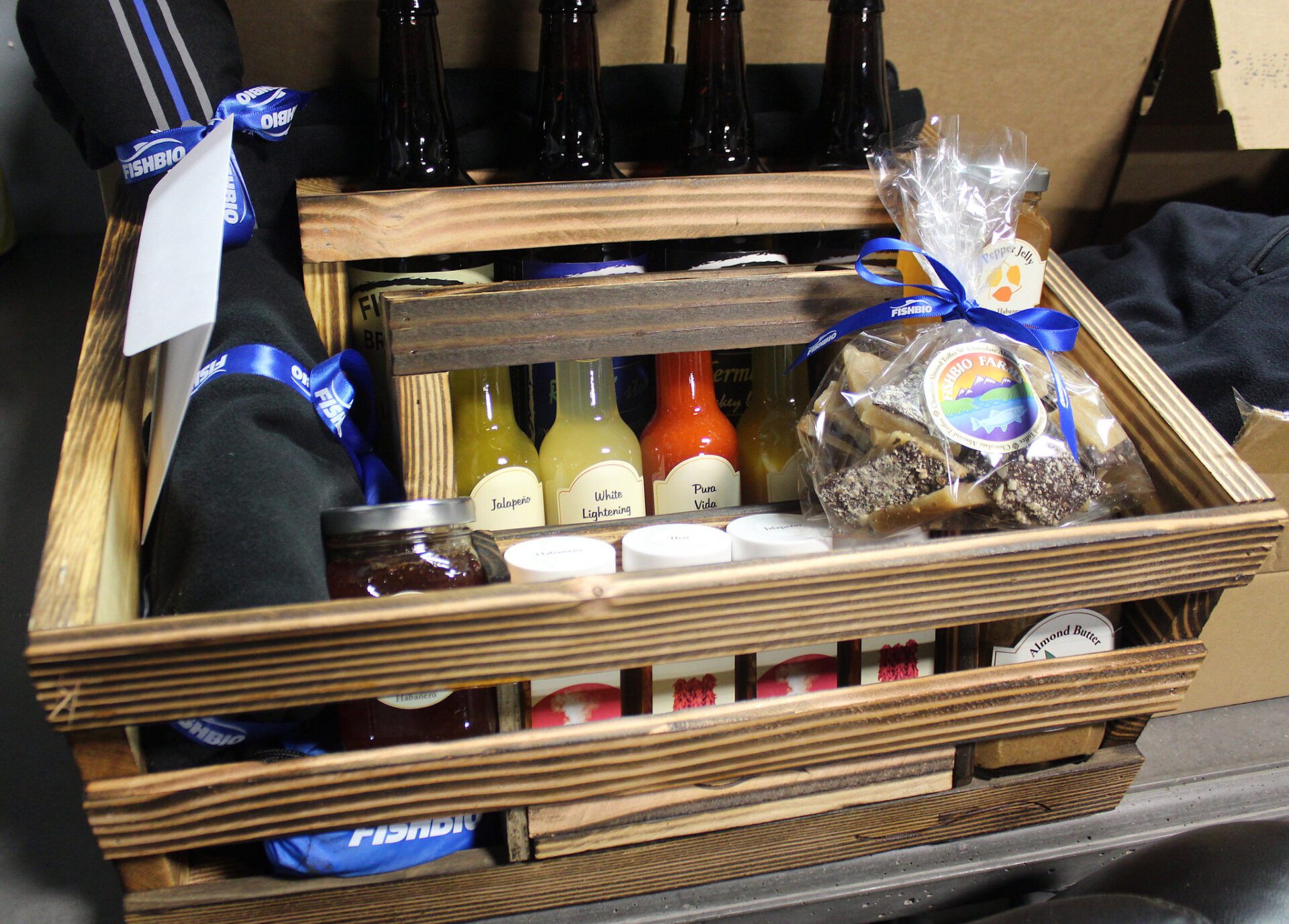 This year's boxes are full of winners in our eyes. Our homemade hot sauces that won the hearts (and taste buds) of our taste testers are colorfully displayed in their own handmade caddies. Other zesty FISHBIO Farms favorites in the mix include our chili powders, pepper jellies, and pickled peppers. To add some sweet to the spicy, employees have also contributed their own homemade specialties, including chocolate almond toffee, almond butter, and beer brittle. And don't mistake our beer brittle for others: this recipe contains FISHBIO's very own homebrew. For the first time this year, FISHBIO Brewing has also unveiled four exceptional barrel-aged beers that are bottled, custom labeled, and ready to drink. Happy Holidays, and don't forget your reusable FISHBIO bag at the grocery store!