Wednesday October 9, 2019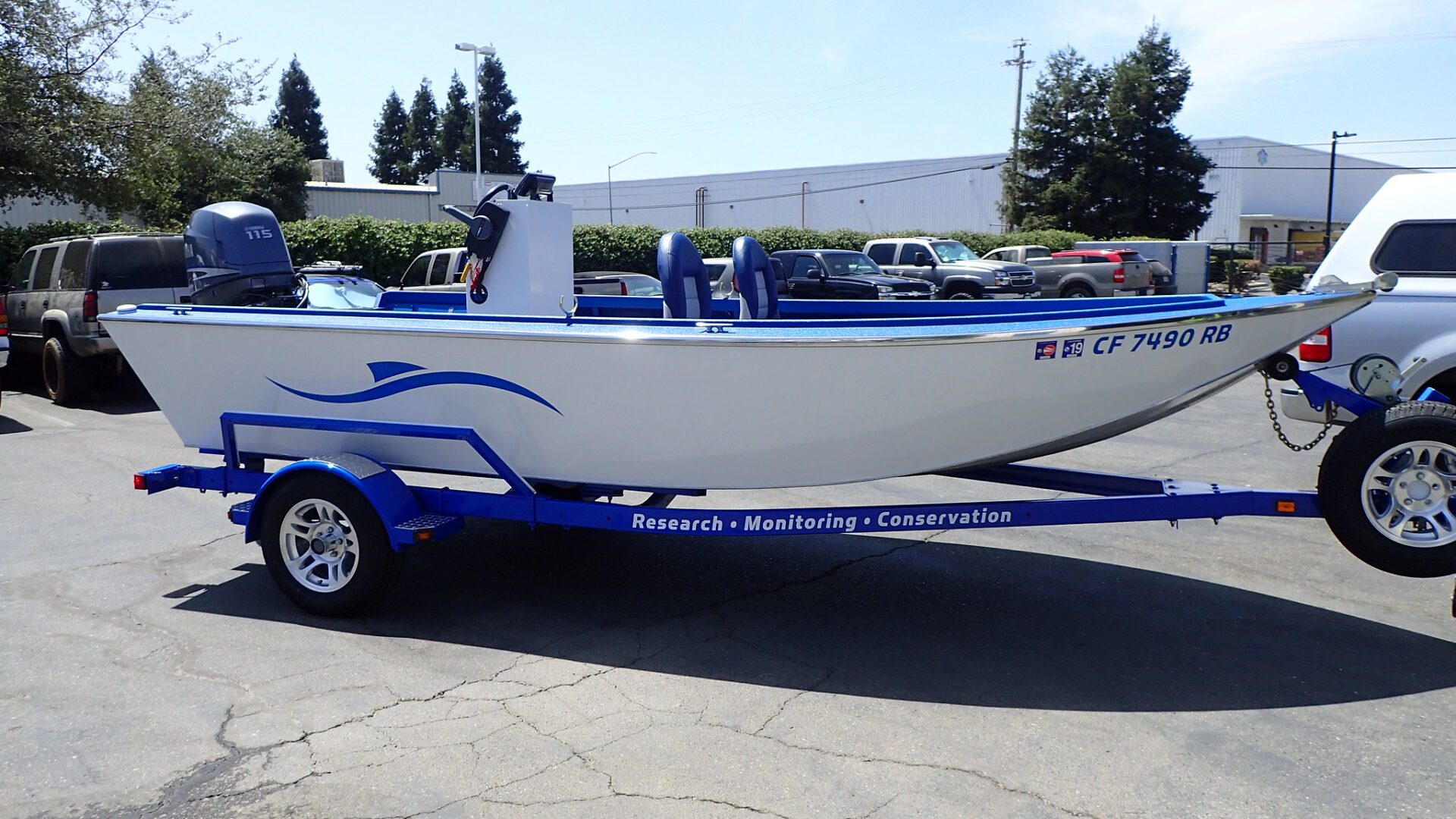 When Old Red rolled into the shop she looked a little rough around the edges, but this 17-foot North River outboard still had a lot of life left in her. Although she arrived with a garish red paint job, rusty gauges, and cobwebs in the live well, a little bit of handy work and elbow grease from our skilled staff at the FISHBIO office in Oakdale, California, has given this revamped beauty a new lease on life.


We knew that a full-on restoration was in order to get this vessel up-to-speed and looking a little easier on the eyes. Initially, the bright firetruck-red paint clashed with our cool, go-to FISHBIO blue, so that was the first thing to go. Stripped to bare metal, the boat was then smoothed and sanded to remove all the dings and dents inflicted by its previous owner. Then, on a fresh new canvas, our artists were able to create a brand-new vessel from the ground up.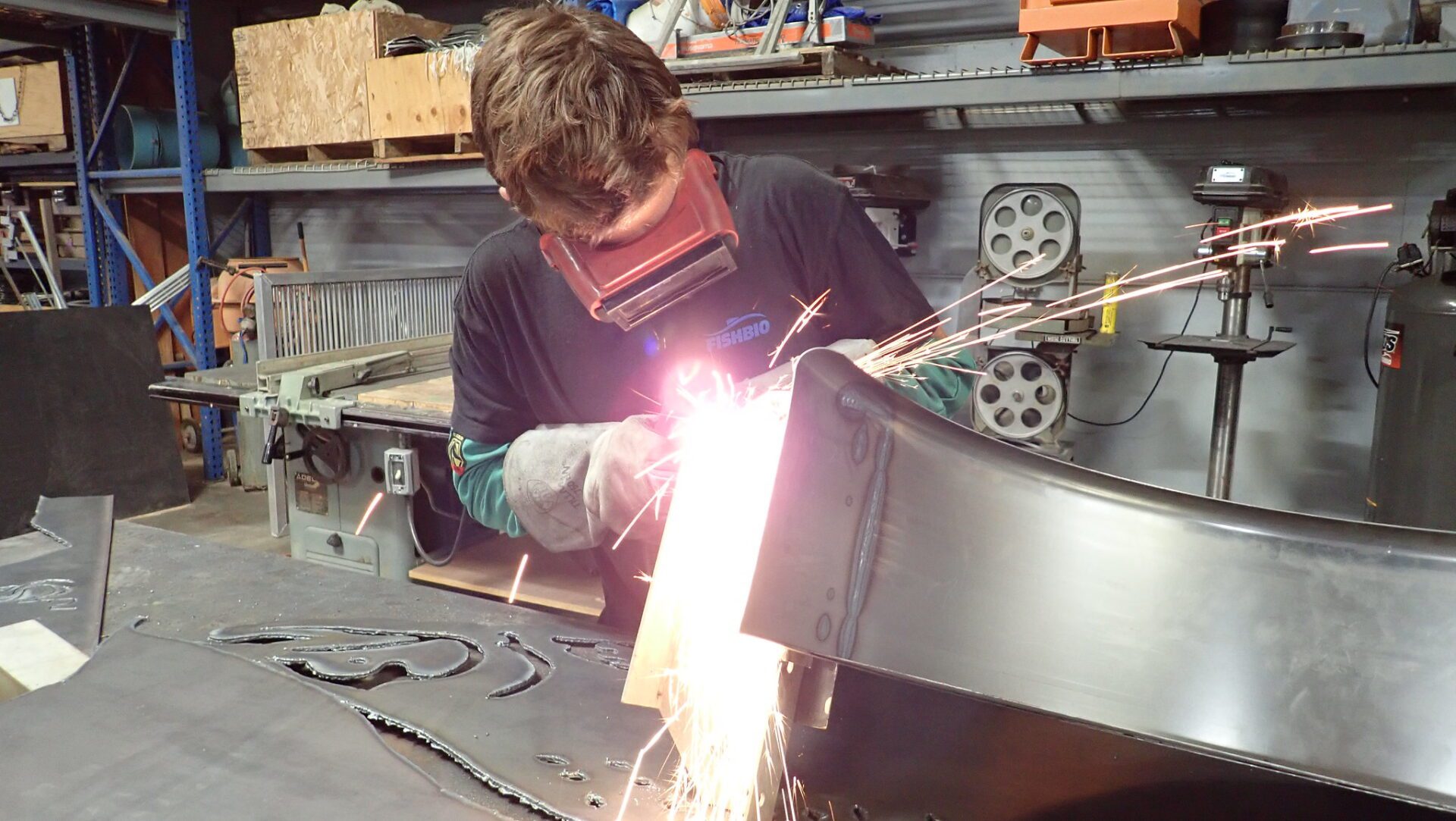 First, a bright white finish with the signature FISHBIO logo was applied the exterior of the hull. The interior was sealed with blue field-work resistant, spray-on lining by a local shop. Then the steel rails and bottom of the hull were polished to a shine and new gauges and safety equipment were installed. Finally, a brand-new set of wheels and a powder-coated trailer with custom fenders was manufactured in our FABLAB so she could roll in style.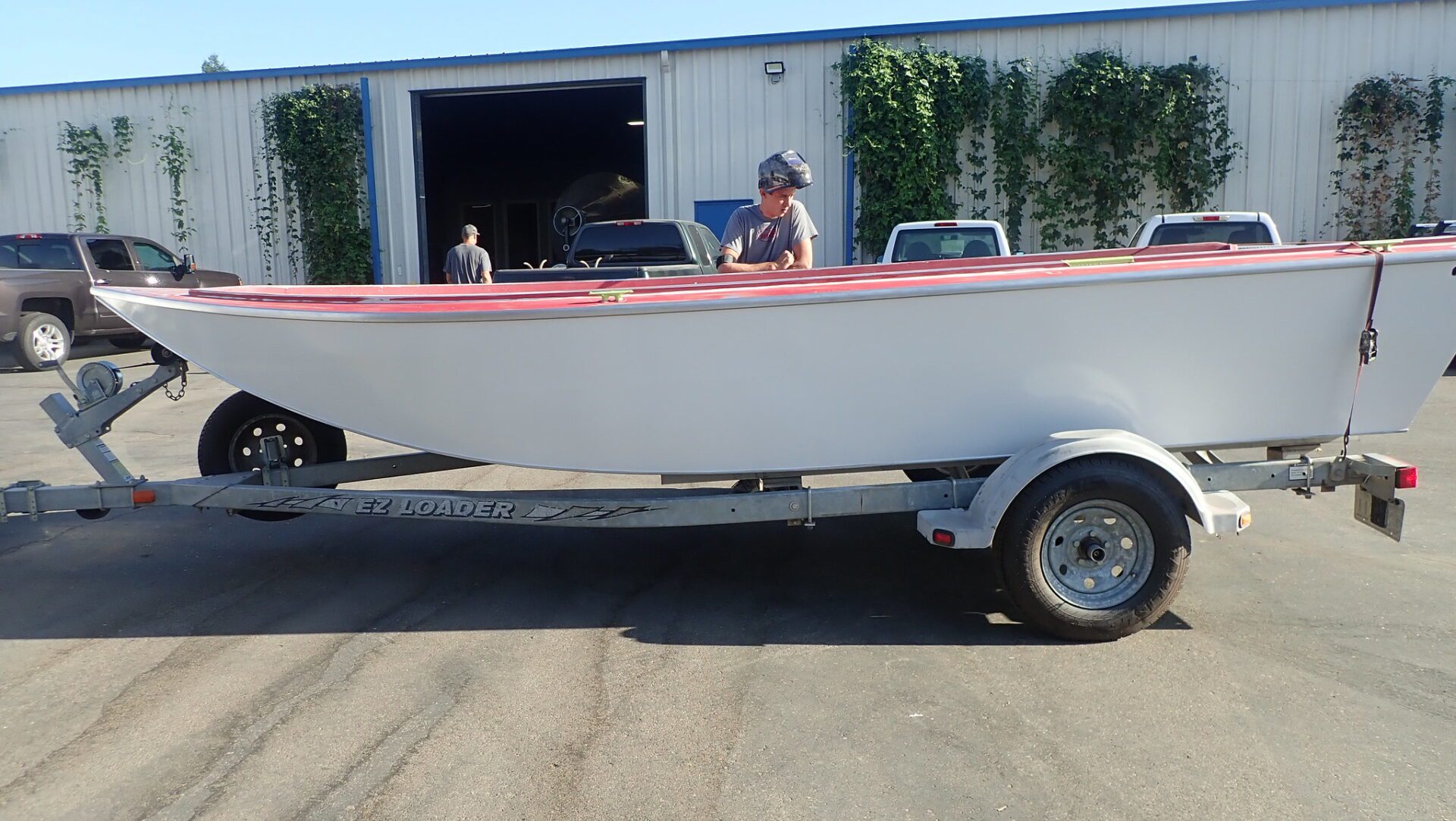 On the outside, New Blue was ready to roll, but needed a little bit of TLC underneath. Luckily, our resident mechanic was able to service the Yamaha jet engine, which wasn't too bad, and only a quick tune-up was needed on the motor. With the installation of new steering and fish-finding equipment, the old boat was like new and ready to join our fleet of fisheries research vessels.