Wednesday September 15, 2010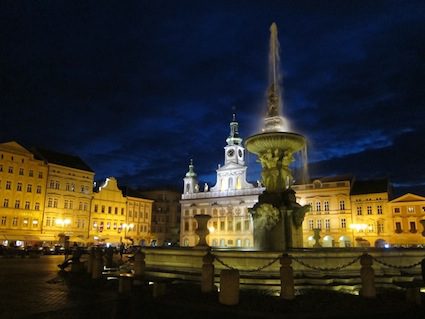 Ceske Budejovice in the southern part of the Czech Republic is the home of Budweiser and last week also hosted the Fish Sampling with Active Methods 2010 conference. The FSAM 2010 conference drew international fisheries researchers to the Biology Center of the Acadamy of Sciences (University of South Bohemia), to report on research results, new methodologies, and technology from around the world.

FISHBIO was there to present studies using fish counting weirs and rotary screw traps to effectively monitor anadromous fish populations, and of course to sample the most famous product of local Czech water resources.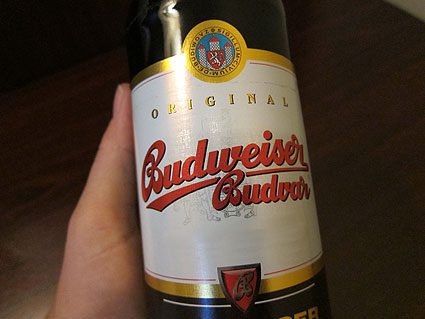 You see, unlike Budweiser beer in the United States, the original version that was first brewed in Ceske Budejovice in 1895 ("Budvar") is actually quite good, highly prized (and consumed), and is a great source of pride for the locals. The Czech brewery has been in dispute with the American company Anheuser-Busch over trademark names, resulting in differing labels between nations. Recently the Czech government announced that the state-owned company would take steps toward privatization once the dispute is settled. Perhaps it's because of the soft groundwater or the traditional Bavarian style of brewing that the small county of the Czech Republic with a population just over 10 million boasts over 100 breweries.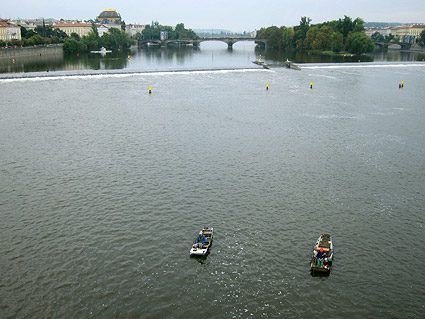 Lucky for us, it's difficult to get to Ceske Budejovice without going through Prague, and even more difficult to get there without spending the weekend in Prague checking out other local water resources, including Vltava river and the many local breweries. The Vltava River is longest in the Czech Republic, flowing 270 miles until it meets the Elbe (Labe) River. Fishing on the Vltava River has been growing in popularity and even now hosts an annual fly-fishing tournament. The anglers pictured above are most likely targeting carp (Cyprinuscarpio carpio), a favorite of local fishermen.
Photo source: FISHBIO