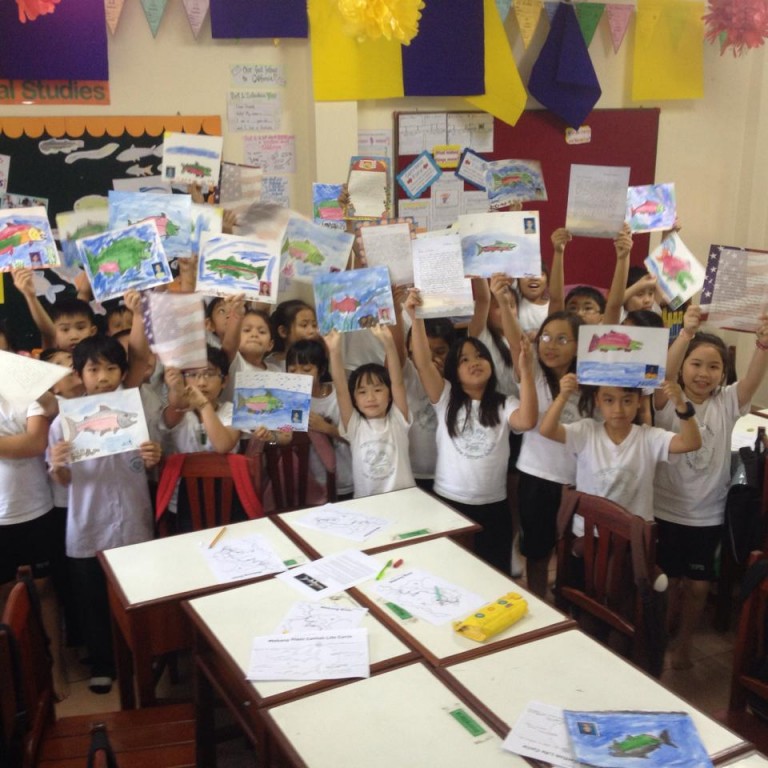 FISHBIO works in some pretty diverse locations around the world, from California's Central Valley to Southeast Asia's Mekong River basin. But in each place we work, there are some important elements in common: rivers, fish, and people. To highlight these commonalities, FISHBIO has launched our Three Rivers education program in the United States and Lao PDR, with the goal of helping students appreciate the importance of fish and rivers in their communities and abroad. This cross-cultural environmental education program currently focuses on the Sacramento-San Joaquin River system and the Mekong River.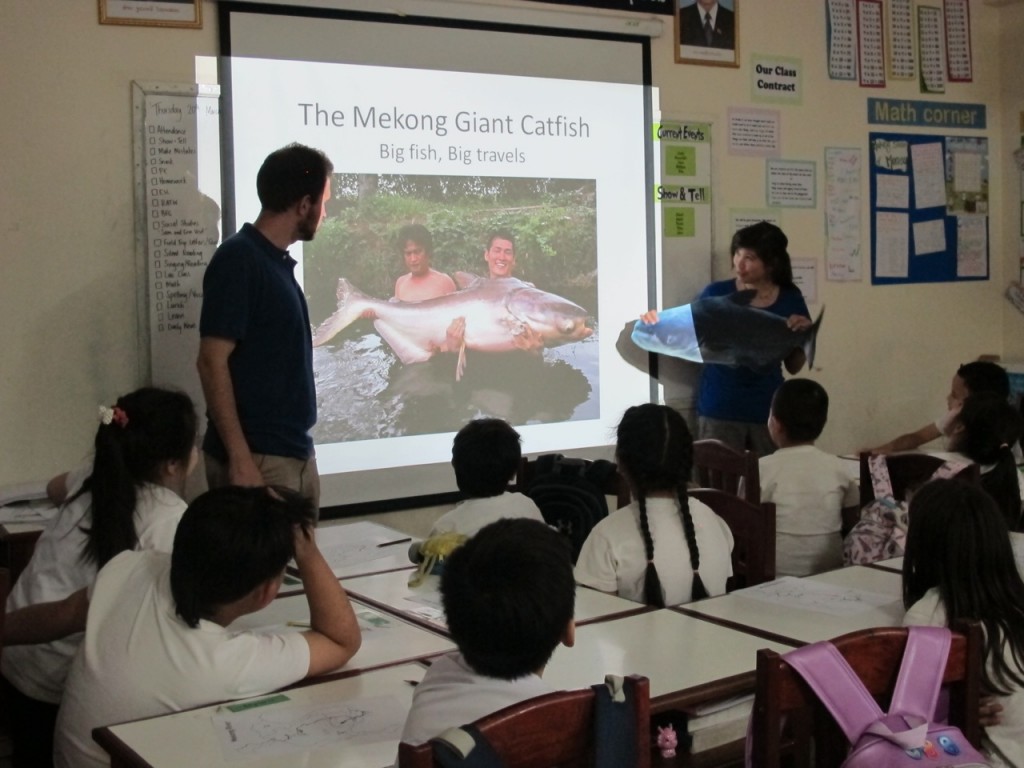 We were inspired to launch our education program thanks to the first annual World Fish Migration Day, which is occurring on May 24, 2014. World Fish Migration Day is an international event intended to raise awareness about open rivers and migratory fish species. Our education program is one way FISHBIO is participating in this event. We are currently working with classrooms ranging from grades 2–6 at schools in Chico, Oakdale, and Modesto, California, and international schools in Vientiane, Lao PDR. We've made class visits and lead classroom activities related to rivers as important fish habitat, as well as the lifecycle and migrations of Chinook salmon (Oncorhynchus tshawytscha) and the Mekong giant catfish (Pangasianodon gigas). Students in Lao PDR are also currently working on projects related to other migratory Mekong fish species to present at a World Fish Migration Day school event.
As part of the program, we have also coordinated an international letter exchange among classrooms, which has allowed students to share letters, photos, and artwork with their peers halfway around the world. You can see photos of students with their letters on the project blog, which is also a place to follow the adventures of our traveling fish, Stan the Salmon and Meko the Mekong Giant Catfish. The program has been well received in its initial stages, and we are looking forward to seeing it grow. If you are an educator who would like to participate in the program, please contact us.