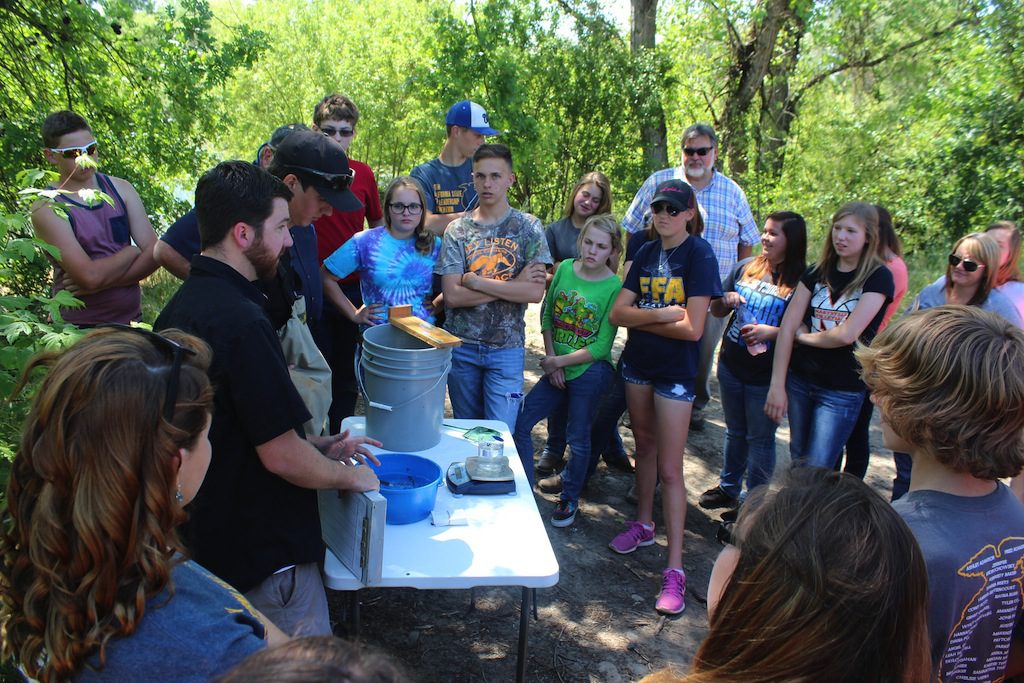 "Learning to Do, Doing to Learn, Earning to Live, Living to Serve" – this is the motto of the Future Farmers of America (FFA). Not long ago, members of our Oakdale office were able to assist a group of budding agriculturists from the Marysville FFA in the first portion of their credo. The group of nearly forty attendees, including both students and advisors, stopped by our Oakdale rotary screw trap site on their way to Fresno for the California FFA State Convention. Here, they were treated to a short presentation about FISHBIO and our monitoring efforts along the Stanislaus River. During the discussion, we demonstrated how to process the rotary screw trap and the daily fish catch.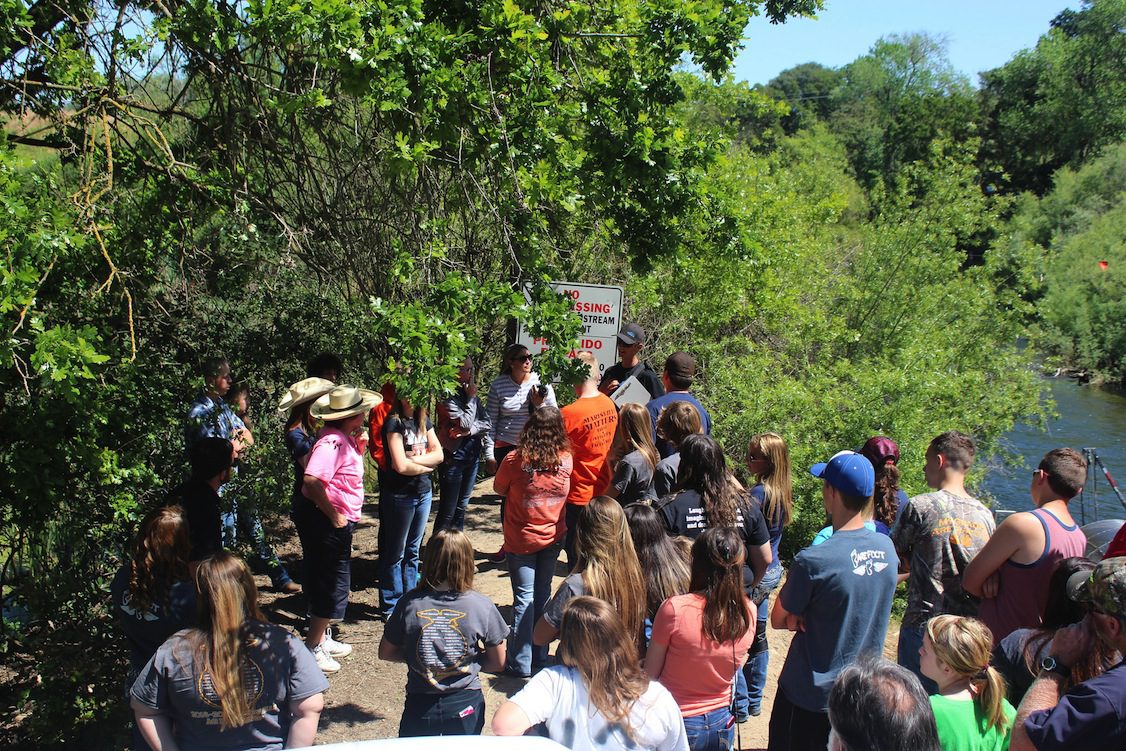 This experience also provided good public speaking practice for one of our own technicians, who is in his last year as a member of the Oakdale FFA, as he prepares for an interview about his work with FISHBIO as part of his Supervised Agricultural Experience (SAE). FFA requires an SAE as a component of a total agricultural education, and it can fall into several categories, such as work experience, research, and ownership/entrepreneurship. The state convention also offers the opportunity for members to participate in livestock judging, parliamentary procedure, and several other public speaking competitions.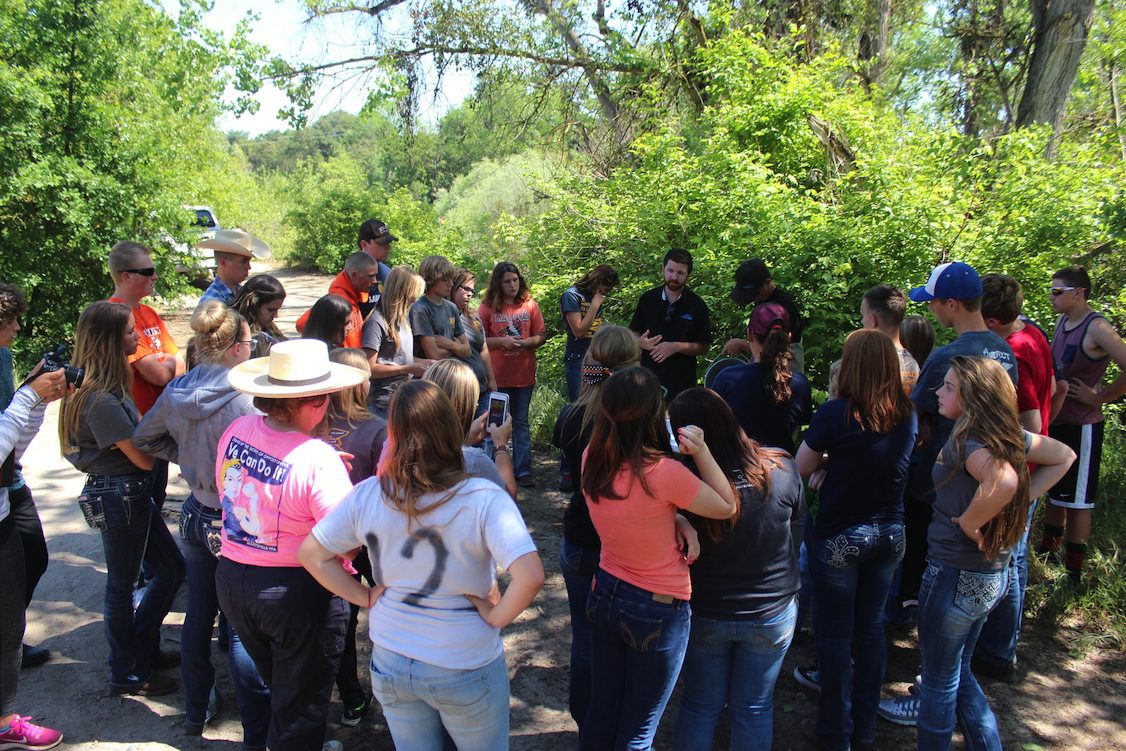 We hope that our brief discussion opened some eyes to the types of careers available in fisheries. Many of the students weren't aware of the agricultural aspects of fisheries and wildlife management, such as the need to balance shared water resources among agriculture and fisheries, as well as management parallels between fisheries and livestock. We would also like to wish the best to these students, as well as our own future farmer, as they move on to compete at the national convention in November.