In a previous Fish Report, we highlighted the current challenges and concerns associated with the population explosion of introduced pink salmon (Oncorhynchus gorbuscha) in Northern Europe. In an effort to exclude pink salmon from two rivers in northeastern Norway – and to evaluate the applicability of this management approach in other rivers – the regional government of Troms og Finnmark in Norway hired FISHBIO to build, deliver, and install two large resistance board weirs this past summer.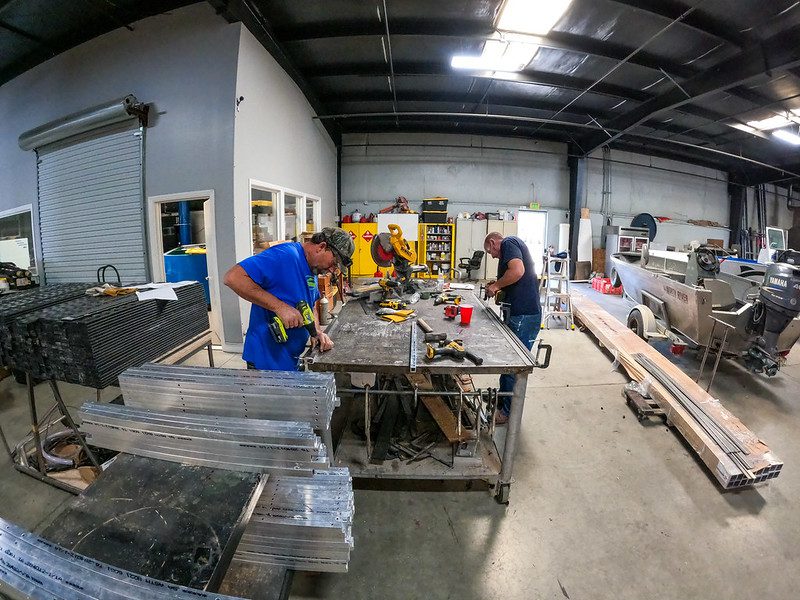 When FISHBIO received the official go-ahead in early May, there wasn't much time to spare – the job required both weirs to be installed and functioning by mid-August. The first hurdle was sourcing sufficient materials for such a large build. In total, over six miles of PVC conduit, 4,500 hose clamps, and numerous other small components were required for this monumental build. Once the supplies arrived in the Fabrication Lab, saws started buzzing, drills started whirring, and sparks started flying. Fabrication continued all day, every day, and even FISHBIO office staff were pulled from their swivel chairs to lend support. Nearly 15,000 holes were drilled to create almost 1,000 stringers (the pieces that hold the conduit in place for each weir panel). In addition, weir panels were assembled, the conduit was cut, and substrate rails were welded. Once materials were sourced and the build was off the ground, staff had to tackle the most complicated task: arranging for international freight delivery from Oakdale, California, to two rural riverside locations, far above the Arctic Circle in northeastern Norway.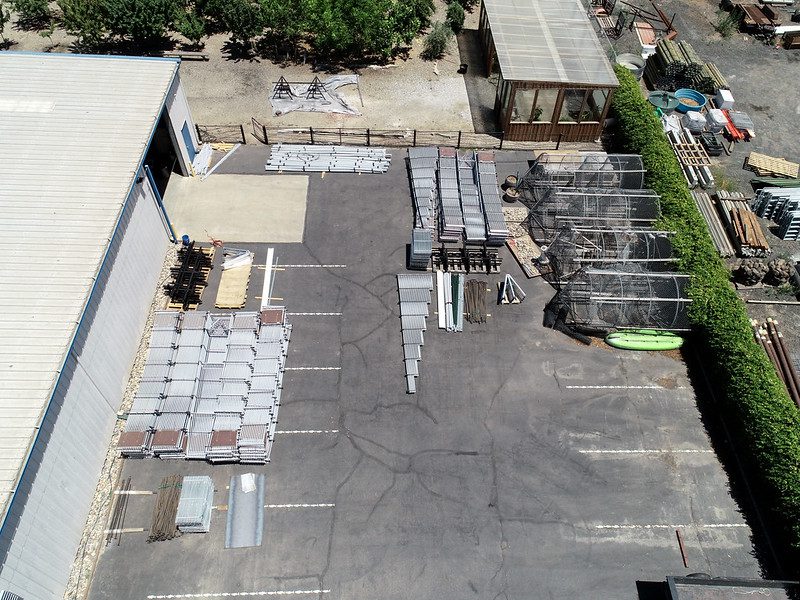 The weirs were 40 and 60 meters wide, and fitting all of their components and the tools and hardware required for installation into a shipping container required expert-level Tetris skills. The shipping containers had quite the journey, traveling down the Pacific Coast of North America, through the Panama Canal, across the Atlantic to Belgium, and finally through the North Sea to Oslo, Norway, where contents were loaded onto trailers and trucked nearly 1,200 miles north to their final destination along the river bank. In late July, several weeks after they left California (and a few days later than FISHBIO had hoped), the weir components arrived at their destinations nearly 5,000 miles away. The FISHBIO installation crew wasted no time in getting the weirs built and installed in the rivers.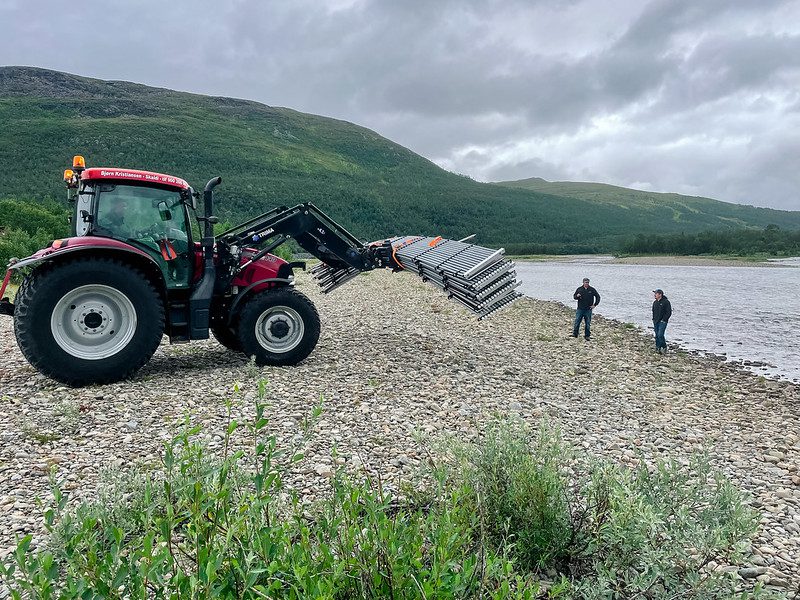 During the installation process, FISHBIO was fortunate to receive support from fishing clubs and fishers from local communities. Many people offered their time, muscle, and heavy equipment to facilitate the installation. Within seven days of the equipment's arrival on site, both weirs – on rivers about 250 miles (400 kilometers) apart from each other – were installed and operating. After the installation of the weirs, members from local fishing clubs successfully operated them for several weeks to familiarize themselves with routine maintenance and trapping, and then removed the resistance board panels, bulkheads, and trap box for storage over the harsh winter months. Once the rivers thaw next spring, locals will re-install the weirs and operate them through the spring and summer to trap and remove pink salmon, while allowing Atlantic salmon (Salmo salar) and other native species to continue their journey upstream. If a picture is worth a thousand words, a short film is probably worth even more, so FISHBIO has put together this short clip below to illustrate what the Norway weir build and installation process looked like.

For more photos of the process, check out our Flickr album.
This post was featured in our weekly e-newsletter, the Fish Report. You can subscribe to the Fish Report here.