We are pleased to announce that FISHBIO's commitment high-quality photo documentation has garnered us some recognition in Southeast Asia. At the end of last year, we submitted four photos taken by our Lao staff member Sinsamout Ounboundisane to the Festival of Photos – Reportage – Documentary Film on Environment Protection and Climate Change in ASEAN Community. Our entry, entitled "Home safe Home: Creating Fish Conservation Zones for Endangered Fishes in Lao PDR," depicted field visits as part of a joint project with the International Union for Conservation of Nature (IUCN) to establish fish conservation zones for endangered Probarbus fishes. One of the photos of a Probarbus spawning ground was selected for the final round of the competition in February.
As one of the "top ten" photographers advancing to the final round, Sinsamout was invited to attend the event in Hanoi, Vietnam. There he joined professional photographers and filmmakers from ASEAN member countries, including Vietnam, Myanmar, Lao PDR, the Philippines, and Malaysia, and was given an impressive tour of Vietnamese cultural and tourist sites. At the awards ceremony, he received a consolation prize for his entry from the event organizer.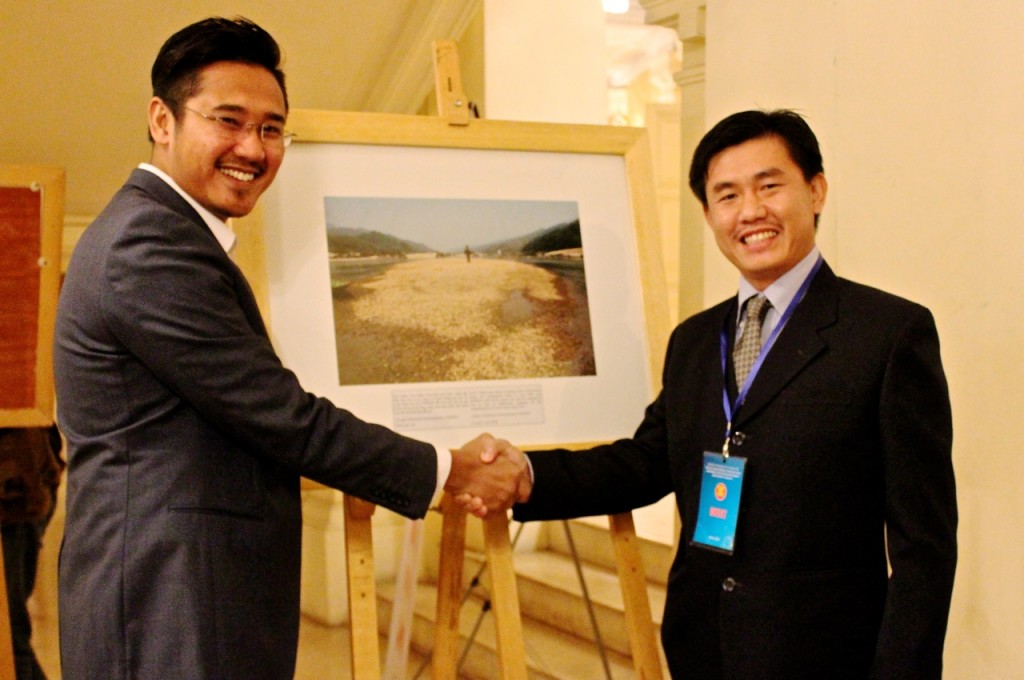 We are glad the festival is drawing attention to the concerns of environmental change and climate change affecting the Mekong River. This recognition has inspired us in our work to continue studying and communicating the challenges facing many Mekong fish populations, from human activities, such as fishing and infrastructure development, to the threats of climate change. We are pleased to be continuing the project depicted in these photos to establish protected areas for endangered fishes in northern Lao PDR. Another of Sinsamout's photos from the contest entry previously won our internal "photo of the month" competition, and we are very proud of Sinsamout for representing FISHBIO and Lao PDR with his photography accomplishments!