Wednesday December 2, 2015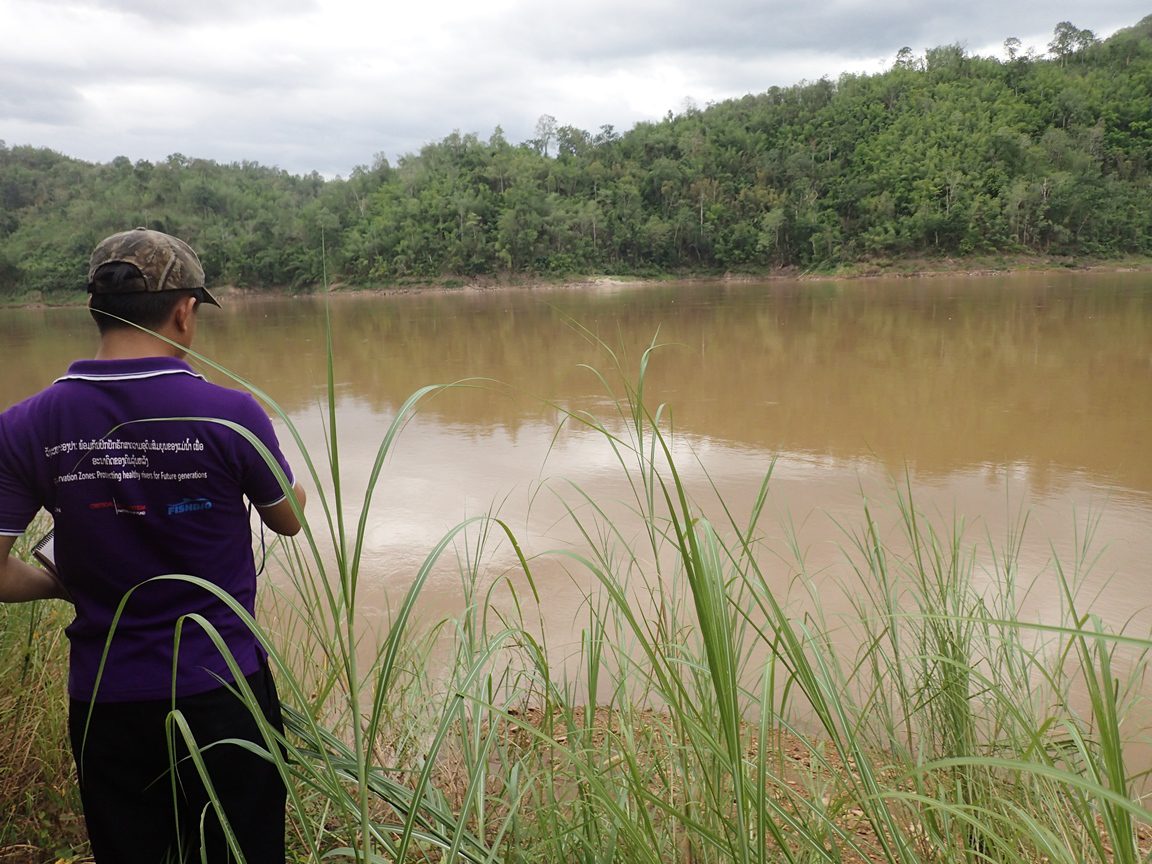 Taking conservation action at the community level is a multi-step process that often benefits from having a strong foundation. Building this foundation can be the product of several years of work, including developing relationships with community members, collecting environmental data, and acquiring financial resources. At FISHBIO, we're excited to see one of our conservation projects in Laos coming to fruition that has been several years in the making. The latest chapter of our work on Fish Conservation Zones for endangered Probarbus fishes is underway in an area of the Mekong River known as Kengmai Rapids. This location in northern Laos was identified as a biological hotspot during a series of biodiversity surveys conducted in 2012 by the International Union for Conservation of Nature (IUCN). Consultations with local communities revealed the area to be an important spawning habitat for Probarbus fishes, a nesting site for soft-shelled turtles (which are hunted and eaten or sold by local communities), and a habitat frequented by many species of birds. IUCN identified the site as a suitable location for a community-managed freshwater protected area, known as a fish conservation zone (FCZ), particularly for Probarbus fishes.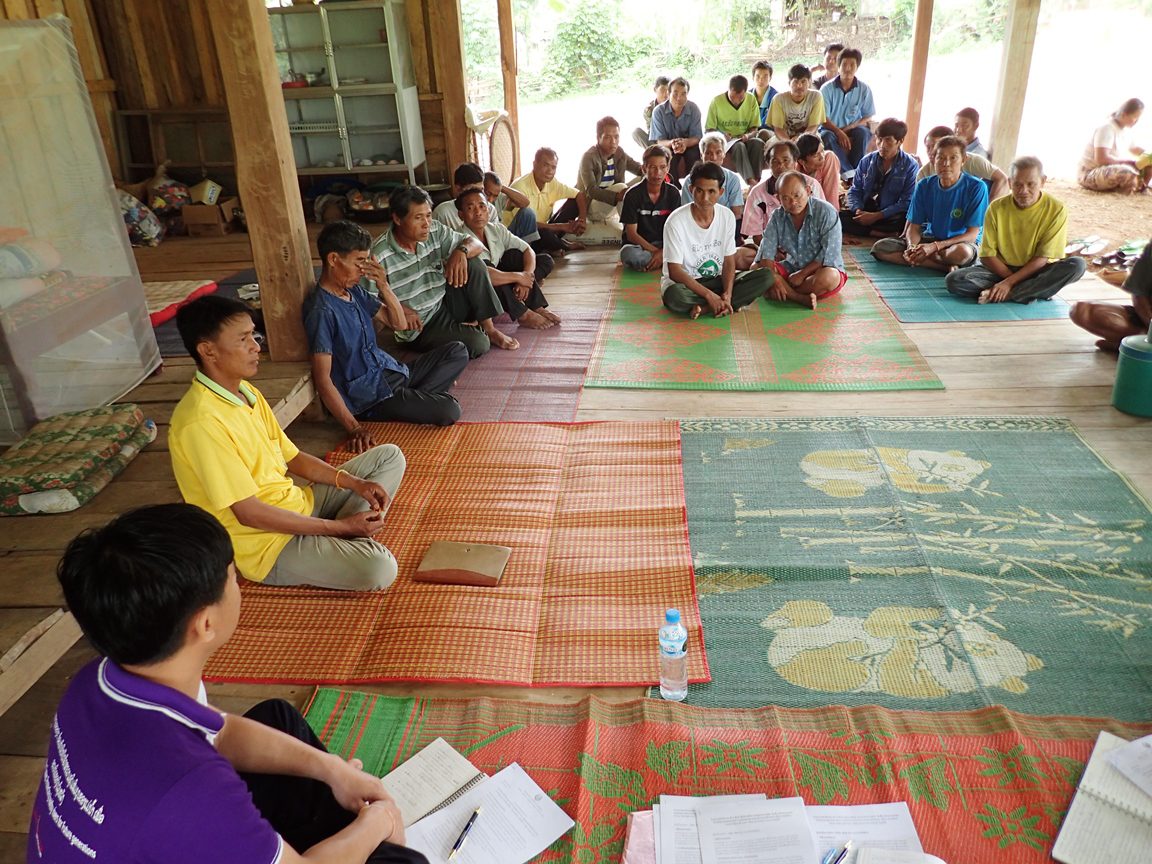 FISHBIO joined IUCN's project, funded by the Critical Ecosystem Partnership Fund (CEPF), in 2013 to help conduct a series of workshops with communities that had expressed interest in establishing FCZs. These consultations worked to achieve community consensus, draft regulations, and map the boundaries for the protected areas, which would be co-managed by the communities in partnership with local government authorities. After this stage, the IUCN project drew to a close and IUCN became the regional implementation team for CEPF in Southeast Asia. FISHBIO applied for funds from CEPF to continue the process of establishing FCZs at several sites identified by IUCN. This lead to our first project in 2014 to establish three FCZs managed by three villages in Xayabouri Province and Luang Prabang Province in northern Laos. Following on this success, we applied for a second round of funding to finalize the establishment of the last proposed FCZ site at Kengmai Rapids, a project that is now underway.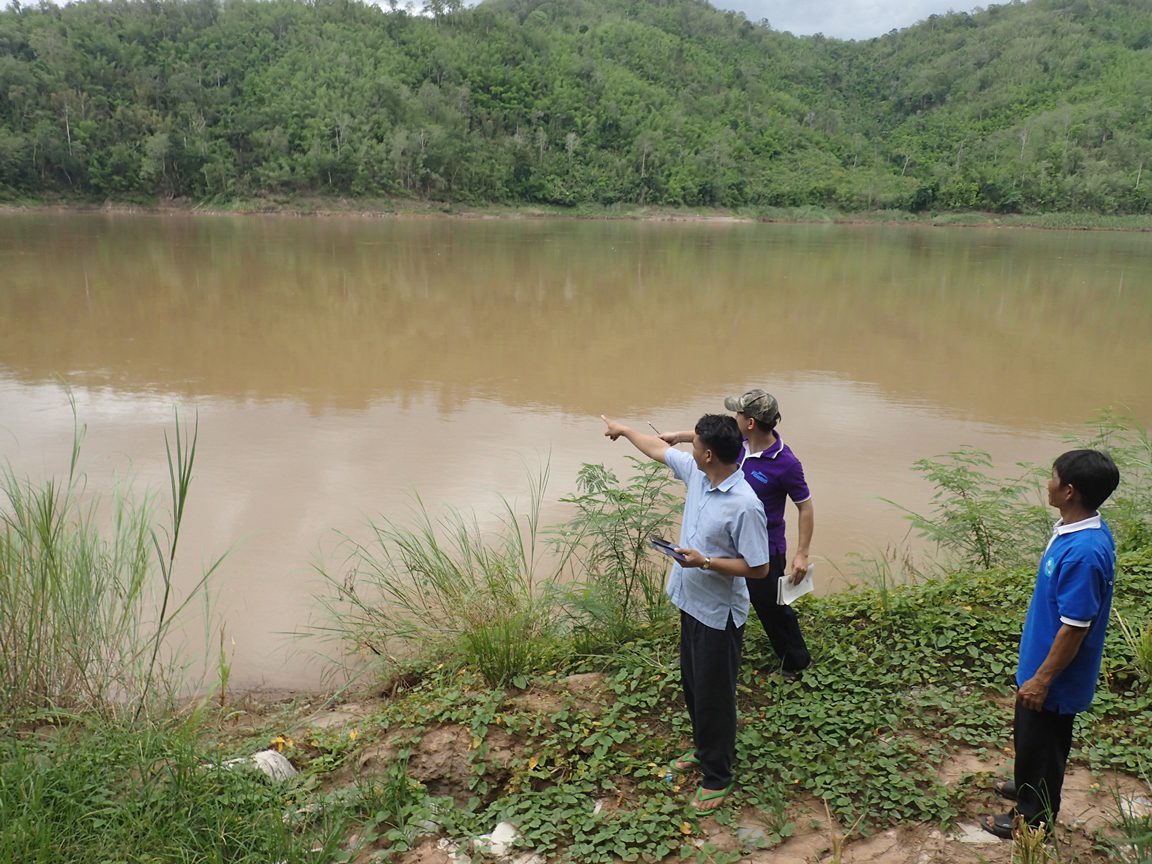 Kengmai Rapids is located downstream of our previous project area on the mainstem Mekong River. The proposed protected area covers nearly 5 km of the river, so is much larger in size than the other FCZ sites we've worked wtih. The large area presents additional challenges for patrolling and enforcement, so we wanted to focus on this single protected area as its own project. We are currently working with four villages: Ban Donmen and Ban Houayla in Xayabouri Province, and Ban Donsok and Ban Phalat in Vientiane province. All of these villages will share responsibility for managing the large Kengmai Rapids FCZ. Since a few years had passed between the last meeting with the communities and the beginning of our new project, we first held some refresher meetings with the villages to see if they still agreed to the regulations they had drafted in 2013. The communities not only agreed to the regulations, and even said they wanted to expand the area of the protected area so that it would cover more of the Probarbus spawning grounds. We are now facilitating the process of official approval of the FCZ, and are planning opening ceremonies with the communities. It is quite exciting to see this project come full circle.