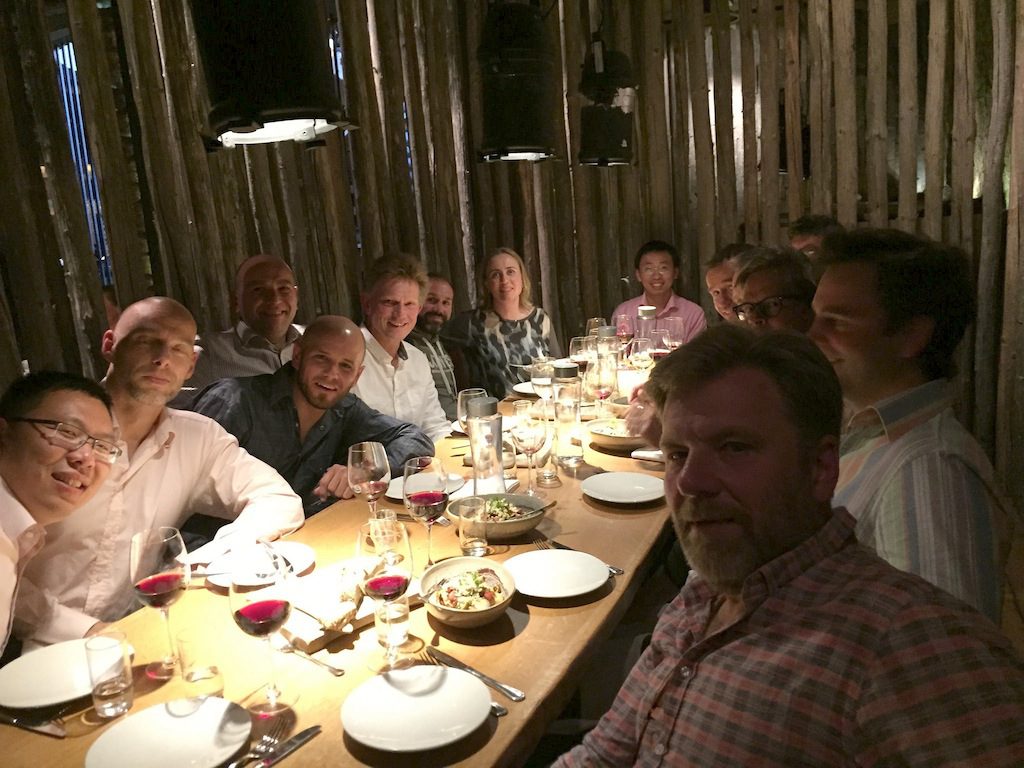 The Riverwatcher infrared fish scanner, developed by Vaki Aquaculture Systems Ltd. in Kopavogur, Iceland, is a truly international tool for monitoring fish migration. The Riverwatcher collects data with infrared scanning technology and high-resolution cameras to count and identify migrating fish species. These devices are now used at more than 300 sites all over the world, including in Iceland, Scandinavia, Ireland, the UK, Spain, Portugal, Poland, the Czech Republic, Germany, Switzerland, the USA, Canada, and China. Vaki utilizes a worldwide network of researches to better connect with new Riverwatcher users, and to provide those users with geographical and cultural familiarity of their rivers. Since 2009, FISHBIO has participated in this network by providing customer support for Riverwatcher users in North America.
In-depth training and an open line of communication with Vaki's developers are essential for FISHBIO and other Riverwatcher representatives to effectively support Riverwatcher users around the world. Although Vaki and its representatives are in constant communication about the Riverwatcher and its users, nothing beats learning about each other's cultures face-to-face. Vaki recently hosted a two-day workshop at their headquarters in Kopavogur, Iceland, to bring together Riverwatcher representatives from around the world to share experiences, and learn more about current and future Riverwatcher technologies.

FISHBIO sent our VAKI representative to attend the workshop in Iceland, and captured some highlights of our experience in the video above. Upon arriving at Vaki's office, we met representatives from around the world, including China, Holland, Finland, the UK, Spain, and France. It was a very interesting day of discussing cultures and business similarities, and learning new details about the Riverwatcher technology from Vaki's developers. We are excited to share this new information with the Riverwatcher users in North America. Meeting the diverse and talented Vaki staff and touring Vaki's office gave us a strong appreciation for the effort they put into product research and development, while also maintaining a free-flowing yet cohesive work environment. It's safe to say that employee satisfaction is not an issue here. It was easy to feel welcome when we were being catered to with fresh fruit in the morning and fresh coffee all day. Lunchtime at the Vaki office appears to be a family-style event, with office aides prepping an impressive selection of fruits, vegetable, meats, breads, and condiments. It felt very similar to our FISHBIO group lunches.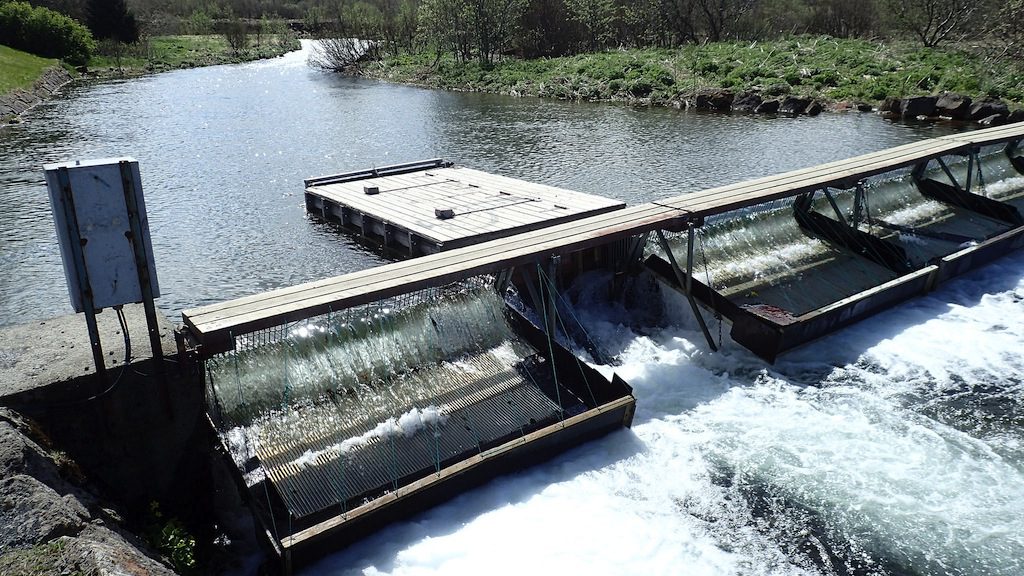 The second day of the workshop was much like the first, with more fresh coffee, fruit and engaging conversations with other Riverwatcher representatives and Vaki staff. After many discussions for the two day workshop, it was very clear that while all the representatives face different challenges and come from different cultural backgrounds, we all have the one thing in common: we want to help others become more efficient, effective, and accurate at monitoring fish. The group was very interested to learn about FISHBIO's long history of Riverwatcher monitoring on the Stanislaus River, and the diverse set of challenges we have encountered using the Riverwacher on other rivers, such as the extreme turbidity of the Salinas River. FISHBIO shared a presentation on using a portable resistance board weir to guide fish through the Riverwatcher. After the meetings and training, we headed out to a nearby river to visit a Riverwatcher installation. The installation site felt so peaceful and open that it was hard to believe we were merely a few miles from the largest city in Iceland. We could only imagine what the more rural parts of Iceland must look and feel like, and took some time after the workshop to explore what the country had to offer. Our trip was filled with many learning experiences that can last a lifetime, and FISHBIO looks forward to the next Riverwatchers unification!