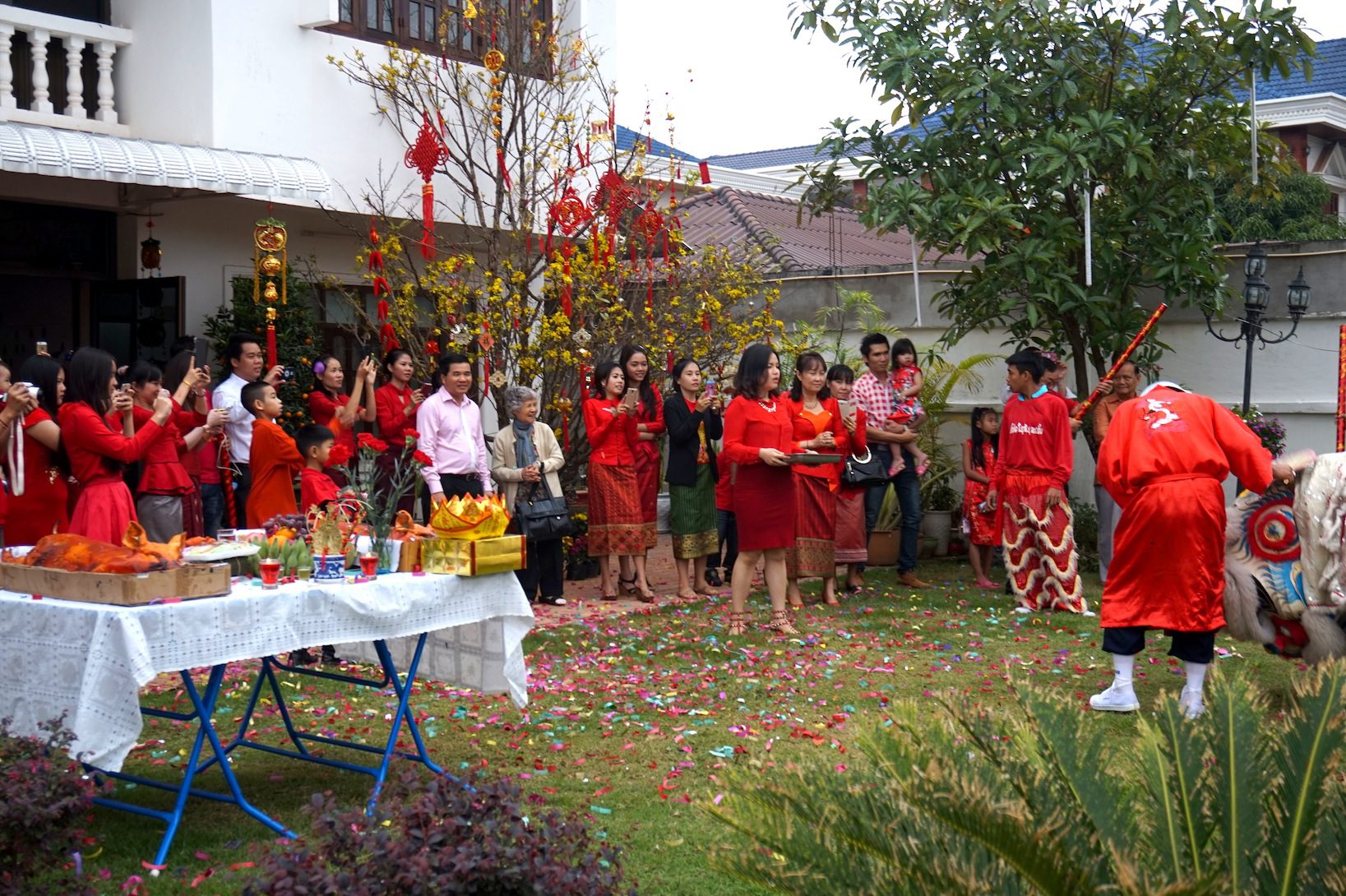 When some of our U.S. staff arrived in Vientiane this week to spend some time at the Lao office, one of the first things we noticed was an abundance of red – red in the shop displays, red in the gift baskets for sale, and red in the restaurant decorations. Some pieces of this crimson tide were holdovers from the recently passed Valentine's Day, but most were to celebrate the Lunar New Year, also known as Chinese New Year, or Tet in Vietnamese. At first, we were a bit surprised to encounter Lunar New Year celebrations in Laos, because the country already celebrates Lao New Year in April, western New Year in January (most likely for tourists), and, for some, Hmong New Year in November. But in a country where almost every month has its own festival or holiday, why not welcome another reason to celebrate?


The signs of Lunar New Year (which this year marks the Year of the Goat/Sheep, according to the Chinese zodiac) were evident as soon as we landed in the Singapore airport and encountered large statues of goats amidst displays of flowers. One explanation for the prevalence of Lunar New Year celebrations in Laos would be the sizable populations of ethnic Vietnamese and Chinese living in the country. We observed some New Year customs while eating lunch at a restaurant that had an elaborate offering table set up outside, with plates of food in front of photos of deceased relatives. While we finished eating, we watched as a number people (who we presumed to be related to the restaurant owners) dressed in their finest reds proceeded to burn stacks of fake money and other offerings, which are intended to reach the dead in the afterlife. They even offered us some fake money of our own to burn for luck.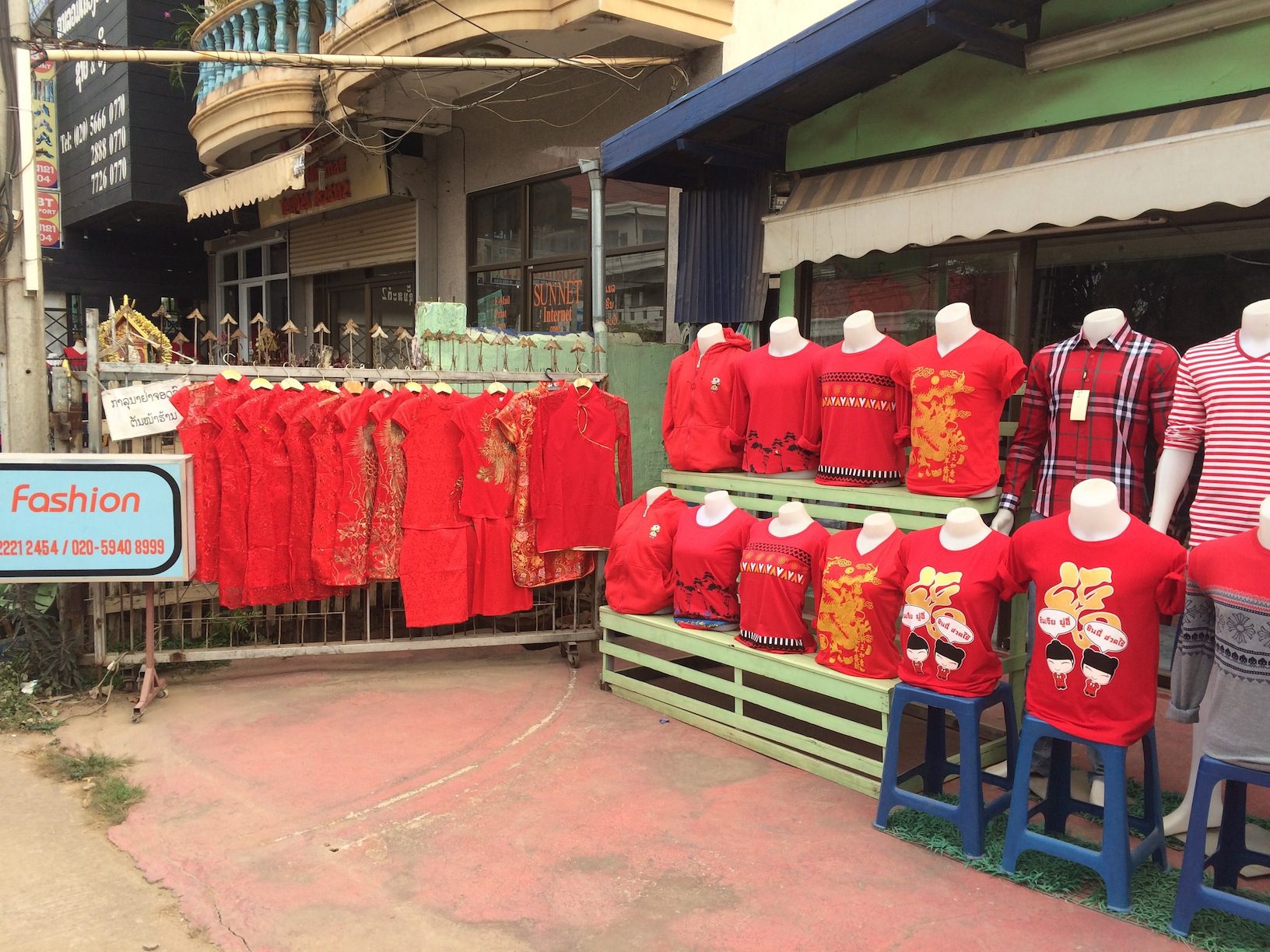 New Year's celebrations last for three days in Laos. At the height of the festivities, we attended a lunch hosted by the family of our Lao colleague Sinsamout. Earlier that morning, we watched numerous trucks packed full of scarlet-clad lion dancers rolling down our street, drums and cymbals playing. One truck parked in front of our office, and the dancers filed out to perform in the courtyard of a nearby Vietnamese temple. Writhing lion costumes, martial arts displays, bursts of confetti, and crashing cymbals welcomed in what we hope will be a prosperous new year for all.