Wednesday August 13, 2014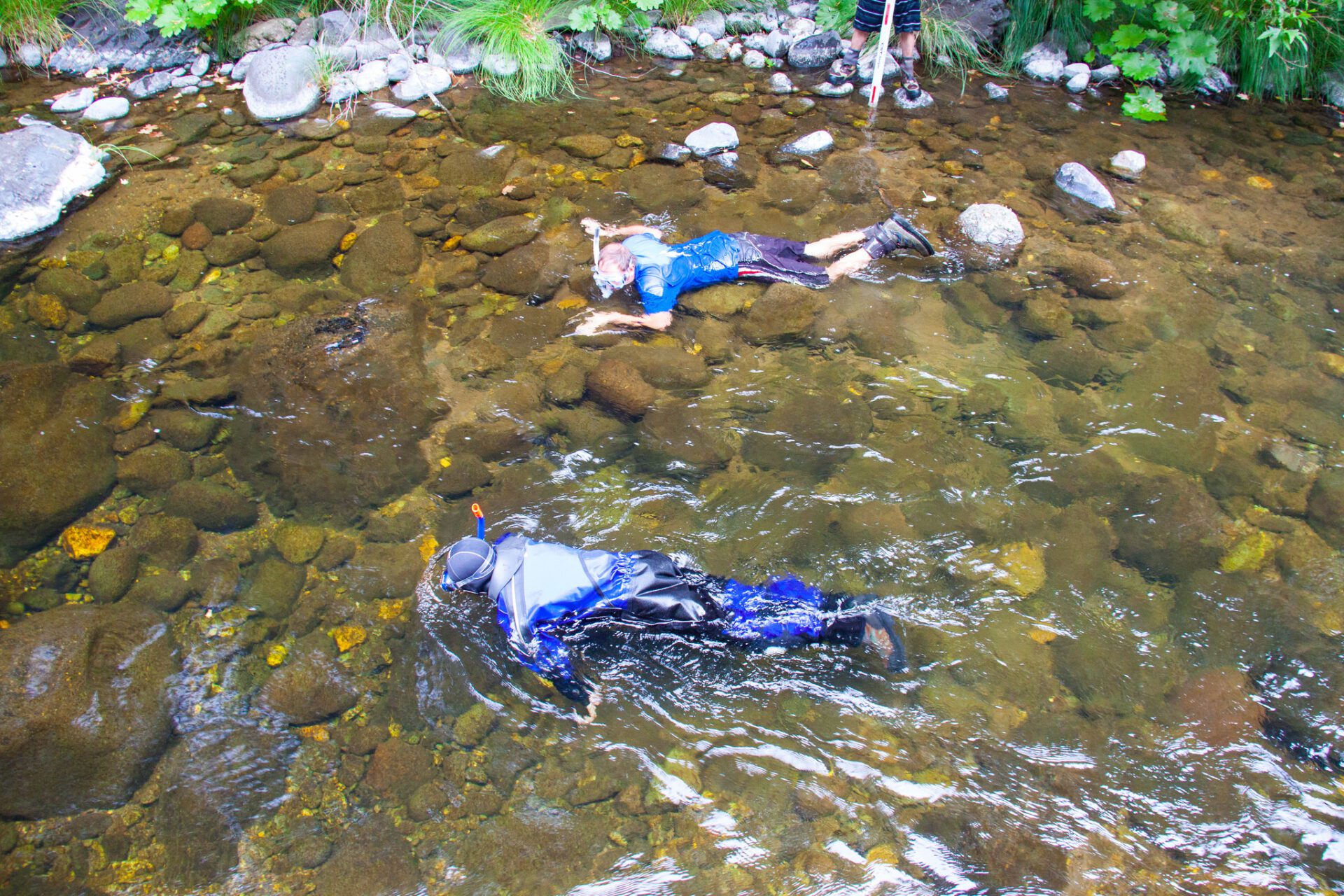 Last summer we set out to improve our understanding of Chico's liquid gem, Big Chico Creek, and conducted the first assessment of the creek's fish community in over a decade. Delighted to yet again wet our feet (and the rest of our bodies) in the less frequently visited reaches of the creek, we recently revisited the Big Chico Creek Ecological Reserve for our second annual fish population snorkel survey.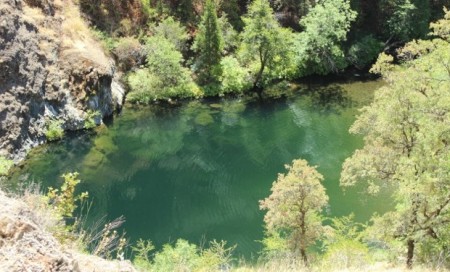 While we limited last year's effort to within the boundaries of the reserve, this year private landowners graciously gave us permission to access their property, allowing us to expand our survey to the literal "end of the creek," as far as salmon and steelhead are concerned. A large, deep pool known as Higgins Hole (pictured here) marks the upper barrier to anadromous fishes in the watershed. In years when creek flows are sufficient for salmon to navigate past partial migration barriers further downstream, Higgins Hole provides a cool water refuge for spring-run Chinook to spend the summer.
Including the uppermost portions of Big Chico Creek's anadromous fish habitat in our survey allows us to evaluate the creek's overall population of rainbow trout, which can be considered "potential steelhead," a threatened life history form in the Central Valley. Taking this year's survey to the limit (of anadromy) also allowed us to conduct long hours of rock hopping, boulder scrambling, and riffle crawling in a truly beautiful place. We are excited to dive into the data to see what they reveal about the creek's trout populations for the second year running.