Friday September 25, 2015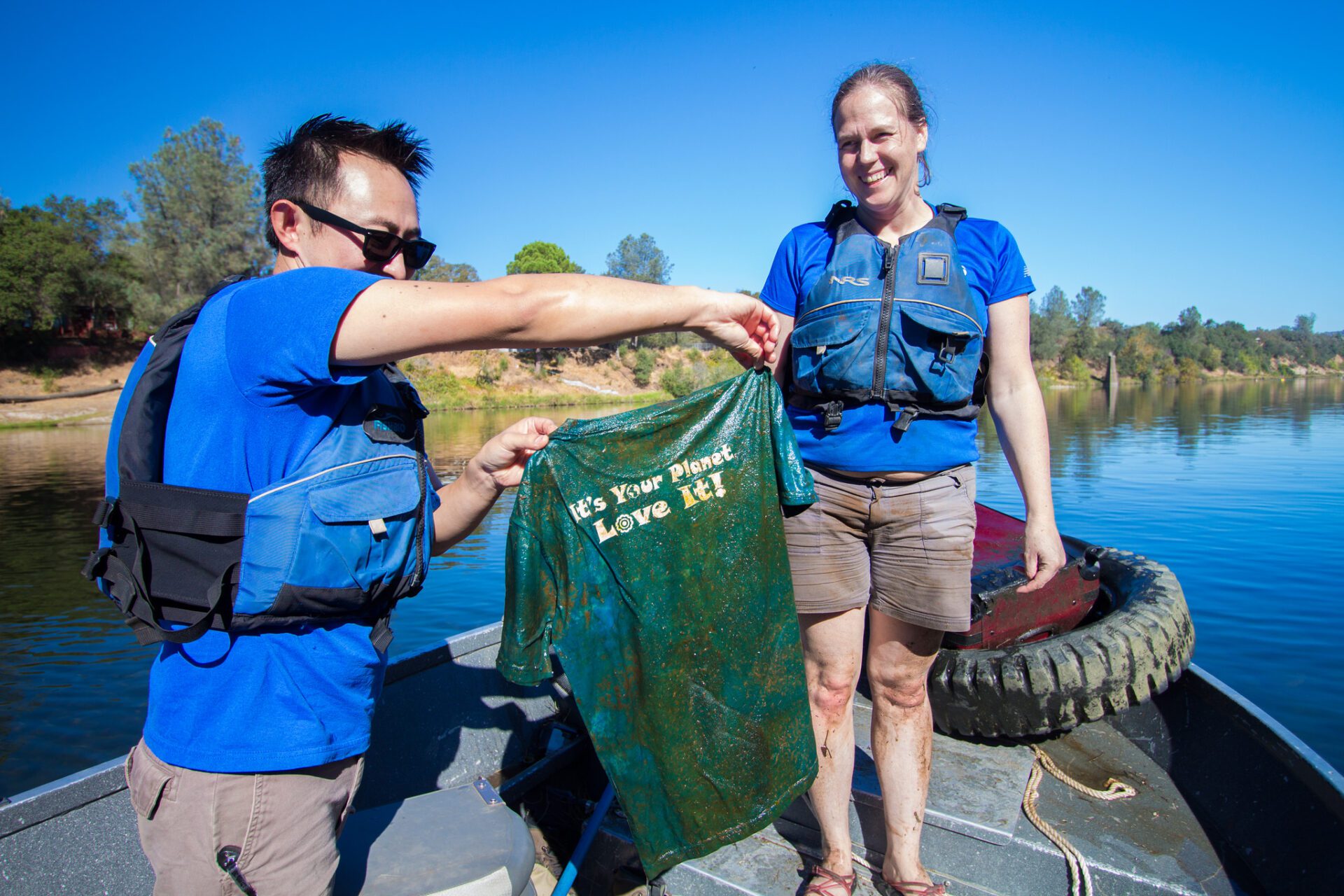 Participating in Coastal Cleanup Day has become an annual event for the FISHBIO crew (see River Stewards, Keeping our Rivers Clean, and California Cleanup Day), and this year all three of our California offices turned out to pitch in. The preliminary results of the event across the state (based on the three-quarters of the sites that have reported their data) add up to 53,555 volunteers picking up 548,450 pounds of trash and 65,738 pounds of recyclable material – that's more than 300 tons, and climbing!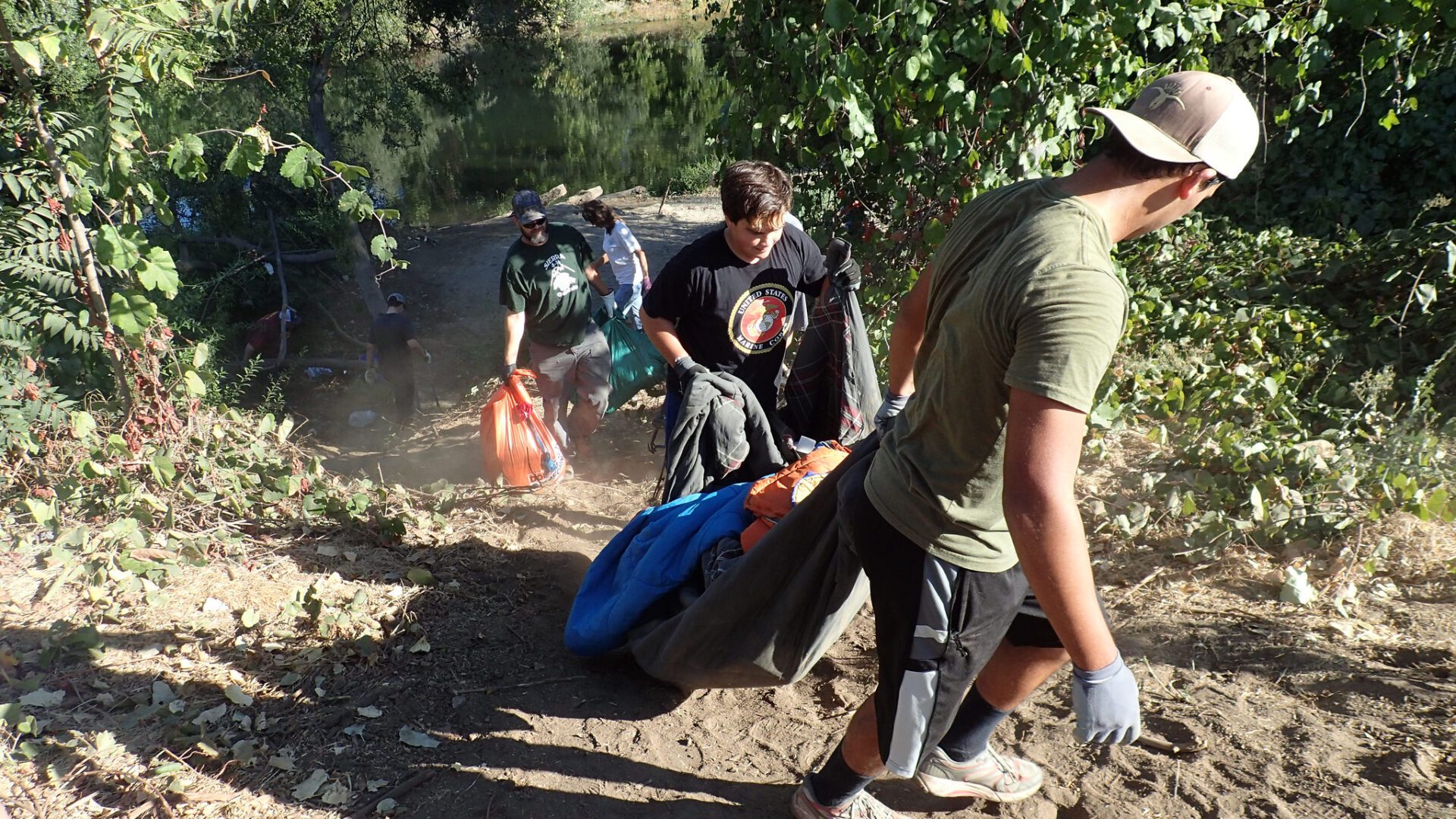 Our Oakdale office definitely contributed to those totals by helping lead a local cleanup effort on the Stanislaus River with a force of about 35 volunteers, made up of Oakdale residents and the local chapter of the Sierra 4-H. All together, the team removed about 40 tons of refuse along 0.15 miles of river bank, and quickly overtopped a 20-ton dumpster provided by Gilton Sanitation Services, followed by several volunteers' pickup trucks and a second dumpster. The owner of the nearby Grocery Outlet was kind enough to supply water and additional trash bags for the volunteers – we went through about 150 large trash bags over the course of the clean up! The three most unusual finds included a ceiling fan, an 8-track player, and a model pirate ship. After the event, the local Lions Club provided a BBQ lunch to all the volunteers, which helped cap off a great community effort.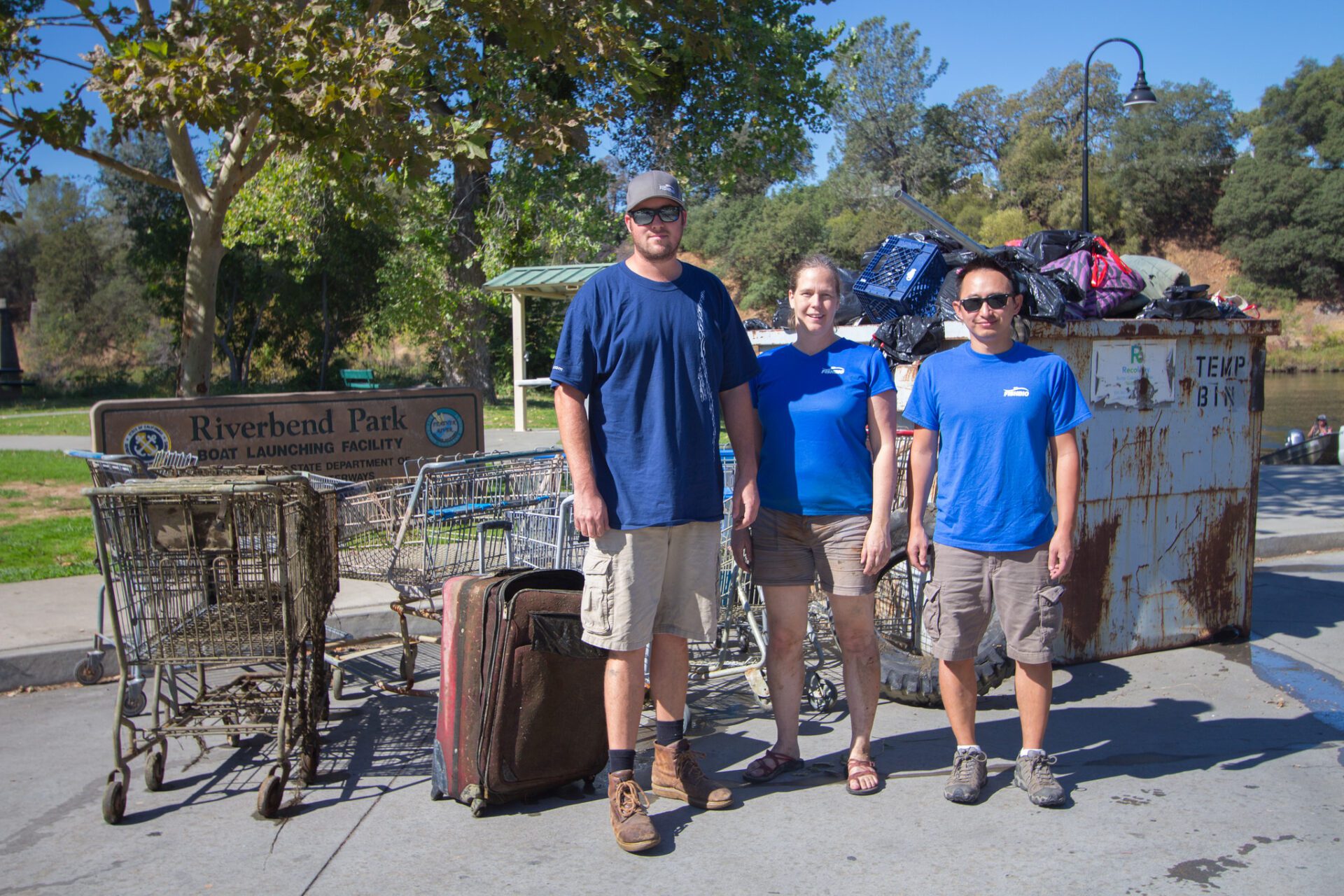 FISHBIO's Chico office set out on Saturday morning to help clean the Feather River, making use of one of our boats to access areas of the river other volunteers could not. This effort yielded three shopping carts, a suitcase, an old tire, a sleeping bag, four t-shirts (including one proclaiming love for the planet…), and a pair of pants, in addition to the regular assortment of trash. The day even prompted two wildlife rescues, including the rewarding challenge of rescuing a sculpin that had taken up residence in the suitcase and stubbornly resisted attempts to release it back into the river, as well as plucking a floundering dragonfly from the water.


Our Santa Cruz office was excited to officially represent the coast at this year's Coastal Clean up and spent the morning collecting trash at Natural Bridges State Beach – but compared to the rivers, the beaches of Santa Cruz were relatively clean! Looks like we'll have to hit one of the rivers next year. Check out this album for more photos of FISHBIO's Coastal Cleanup Day efforts through the years, and thank you to all the volunteers across the state came together in this annual effort to keep our rivers and beaches clean.