Wednesday September 26, 2012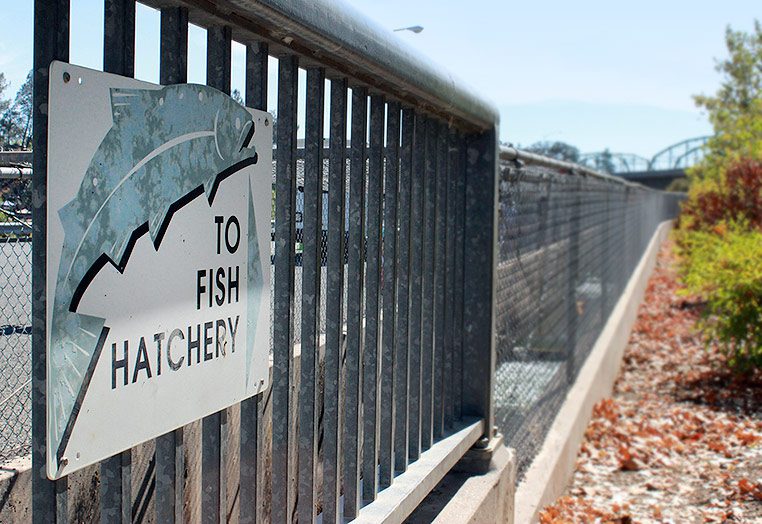 It's the time of year when Central Valley communities celebrate the return of fall-run Chinook salmon. Last weekend, thousands of people ventured to the Oroville Salmon Festival to enjoy music, food and vendors. Of course, the main appeal was to catch a glimpse of Chinook salmon swimming up the Feather River to the California Department of Fish and Game fish hatchery and to check out the spawning operation. Activities and games designed to teach children about the salmon life cycle were popular with the younger crowd, but nothing could beat the viewing windows of the fish ladder, where you could get within arm's length of large Chinook.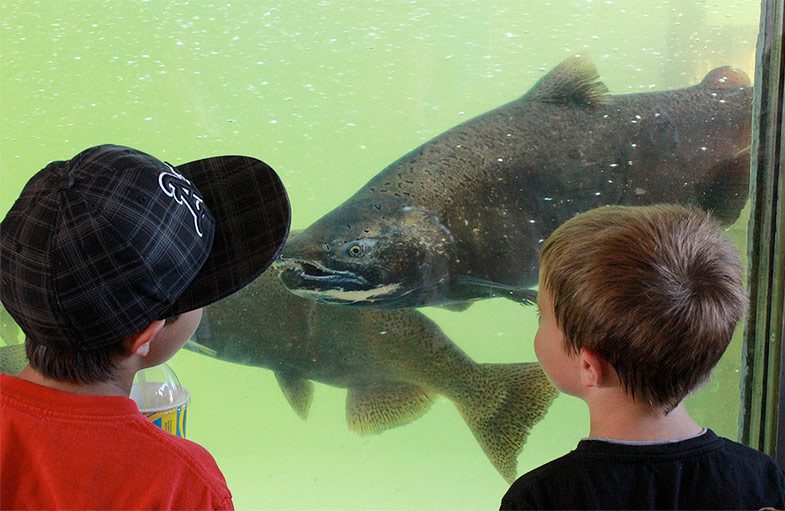 Down in the San Joaquin Basin near our Oakdale office, the Stanislaus Salmon Festival is scheduled for November 3rd at the Knight's Ferry Recreation Area with live music, educational exhibits, a salmon obstacle course and more. Members of the FISHBIO team will install an in-river camera, similar to those we use in ongoing monitoring work, to allow visitors a view below the river's surface. With any luck, we should be able to observe returning Chinook salmon as they complete their life cycle. Put it on your calendar, and if you're in the vicinity, stop by and say hello to the FISHBIO crew!