Wednesday September 2, 2015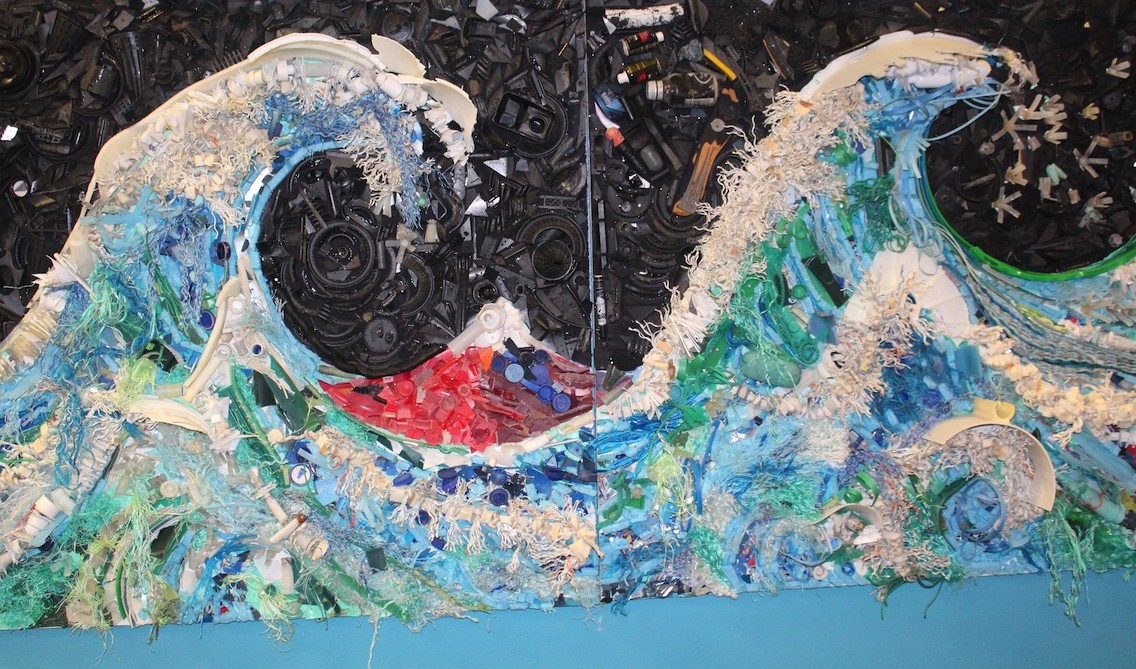 While traveling the Oregon coast this summer, one of our FISHBIO biologists discovered a spectacular art exhibit in Bandon, Oregon. It's not the kind of art exhibit that normally comes to mind, but more of an educational movement. Called the Washed Ashore Project, this art exhibit and workshop features interactive sculptures constructed completely of ocean debris found and collected by the public along the beaches in southern Oregon. This project is the brainchild of Angela Haseltine Pozzi, an artist, educator, and Oregon native, who wanted to create awareness about the problem of plastic pollution, and educate the public about the effect of ocean debris on marine life. The works of art are displayed at the project's Oregon facility, and also at zoos and aquariums across the country.


With a drop-off facility along Highway 101, the project encourages the public to contribute refuse collected from the Oregon shores, or volunteer to process the myriad objects that come through the site. The majority of collected materials are petroleum products like plastic, nylon, and Styrofoam. Volunteers and interns wash items so they are safe for the public to handle. Visitors at the exhibit down the road in downtown Bandon can not only view and interact with the sculptures, they can also create new works of art. People of all ages can be found in the exhibit workshop cutting, drilling, sorting, and fastening bits of unwanted debris into marine themed creations.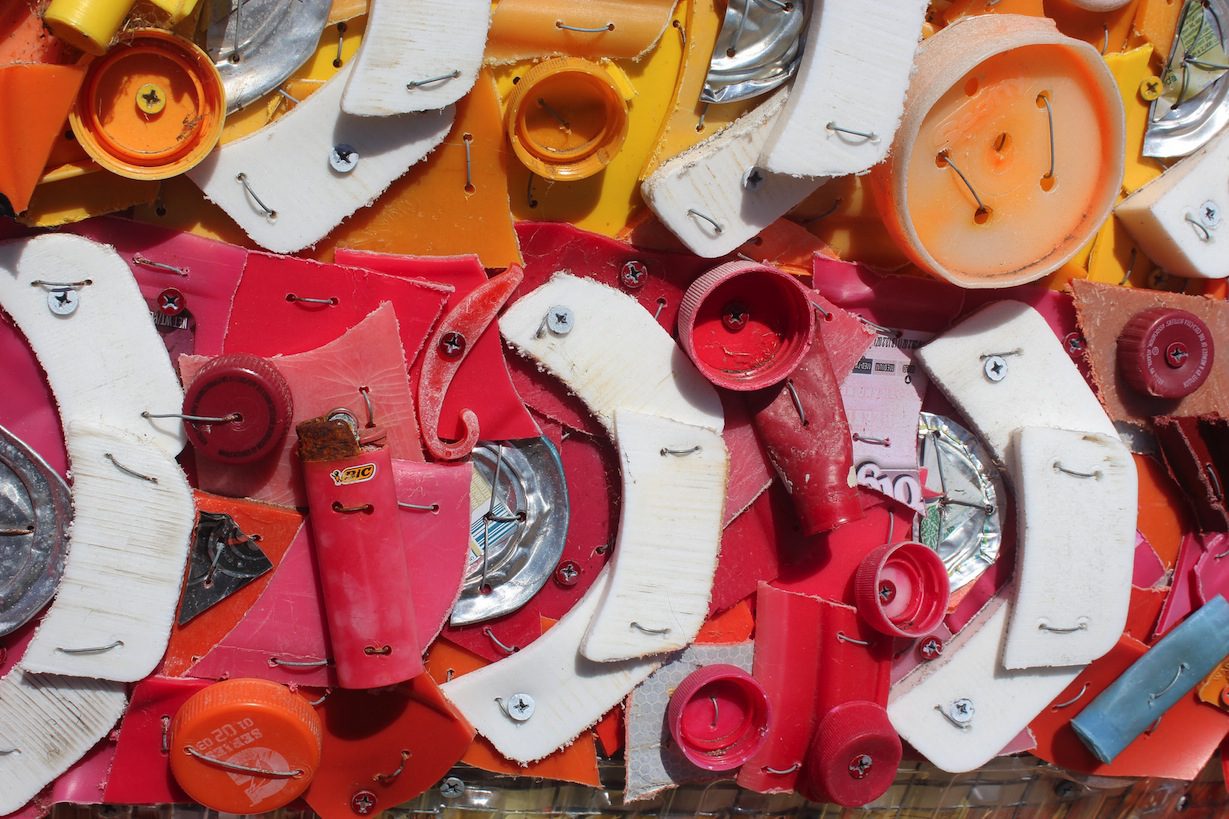 Guests can peruse the bleached coral reef, constructed from chunks of discarded Styrofoam, and read the informational sign highlighting the impacts of Styrofoam on marine life when consumed. Visitors may walk under a fabricated kelp forest or through a whale ribcage, study the wall of exotic-looking masks, or take a picture with a three-foot-tall puffin. Kids (and some of us adults) enjoyed grabbing a pair of drumsticks and banging out a tune on the sprawling sea star made entirely from Beijing Olympic water bottles. Tourists can be found closely examining the sculptures trying to identify the bits of plastic fastened together. Some of the more interesting pieces contained writing from foreign countries, and some of the debris originated from Japan's catastrophic 2011 tsunami. However, the majority of the objects are everyday items, such as plastic bottle caps, flip-flops, shotgun shells, fishing tackle, and toys.
Whether intentionally or unintentionally, much of our garbage ends up on the ground, washes into rivers, and eventually out to sea. Plastic waste that does not wash back onto shore may end up suspended in ocean gyres, whether in the form of large chucks or tiny micro particles that can trap marine life or enter the food chain when they are consumed. Plastic and other debris are a serious problem plaguing our oceans, and we commend the Washed Ashore Project for their success and creativity in highlighting this issue.