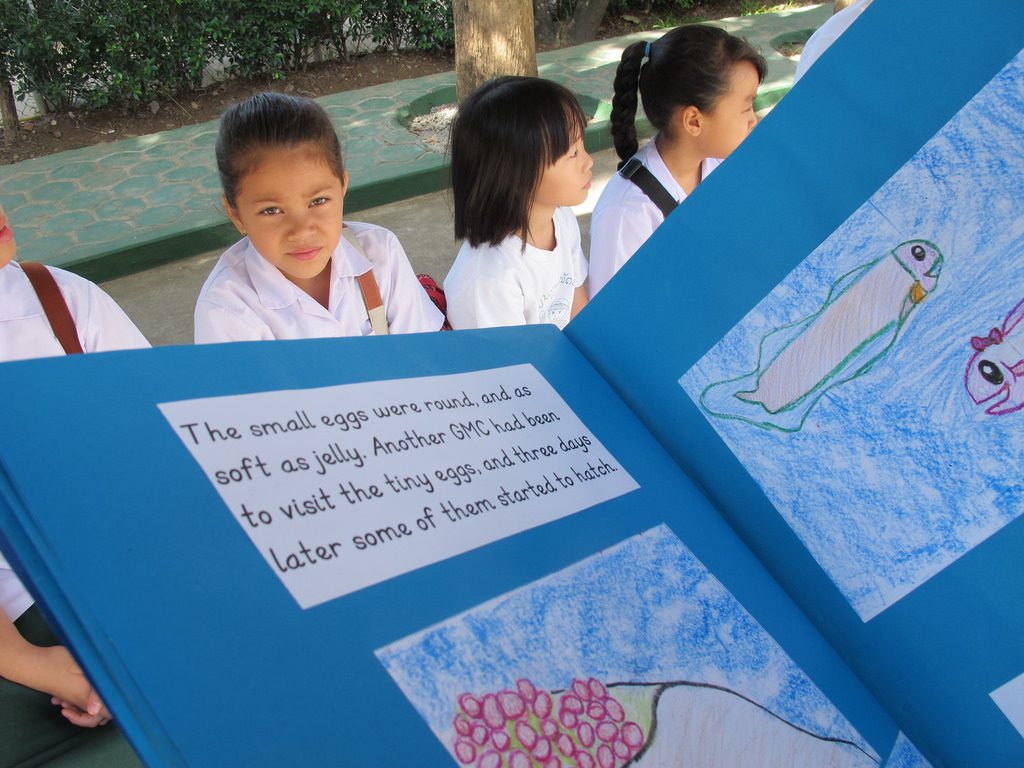 FISHBIO hosted two successful events in Laos and in California as part of the first-ever World Fish Migration Day on May 24. We were very excited to participate in this international celebration of migratory fish, and used it to bring together local communities around our own international work.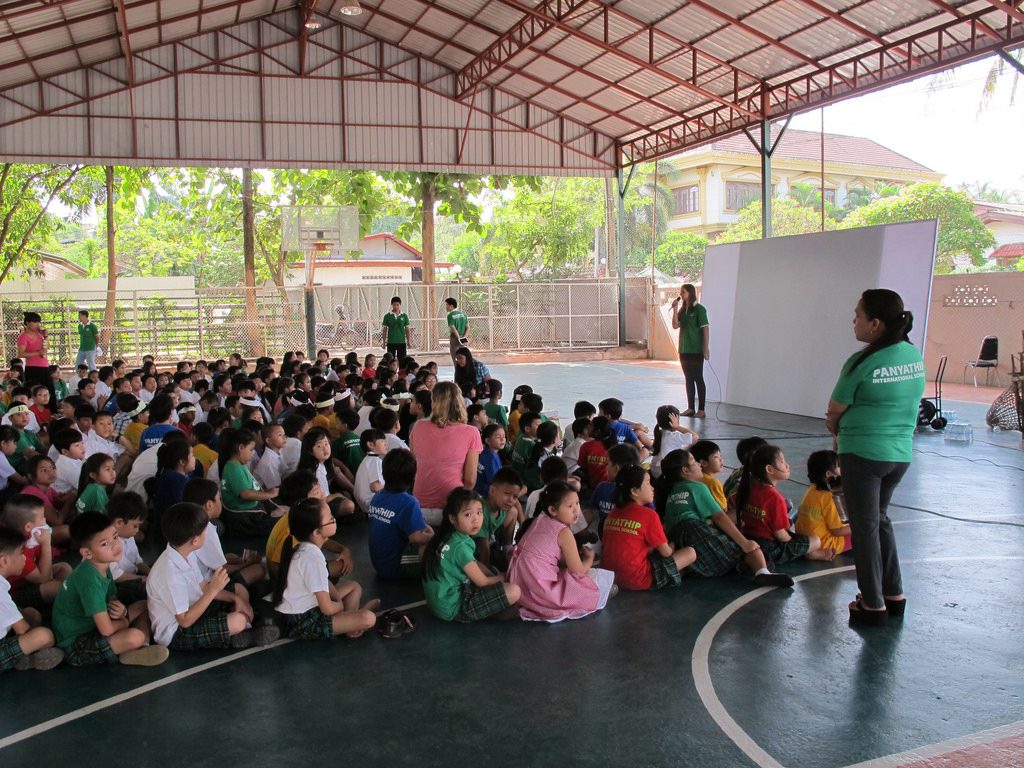 In Laos, we celebrated World Fish Migration Day with an assembly at one of the schools participating in our Three Rivers education program. The assembly marked the culmination of a months-long program, where students shared what they had learned about the Mekong River and its special fishes. Student presentations included a fish song, a quiz about Mekong fishes, an original illustrated storybook about the Giant Mekong Catfish, and this great video of student presentations. We were very impressed by the students' creativity and enthusiasm, and are so proud of them!

In California, we hosted our first-ever Salmon Run, a 5K fun run through Chico's beautiful Bidwell Park. The event was a great opportunity for community members to come together and celebrate local salmon and steelhead. With more than 100 registered participants, activities for kids, and great support from local businesses, we were very pleased with the Salmon Run's success. The results of the race and photos from the event are now available online.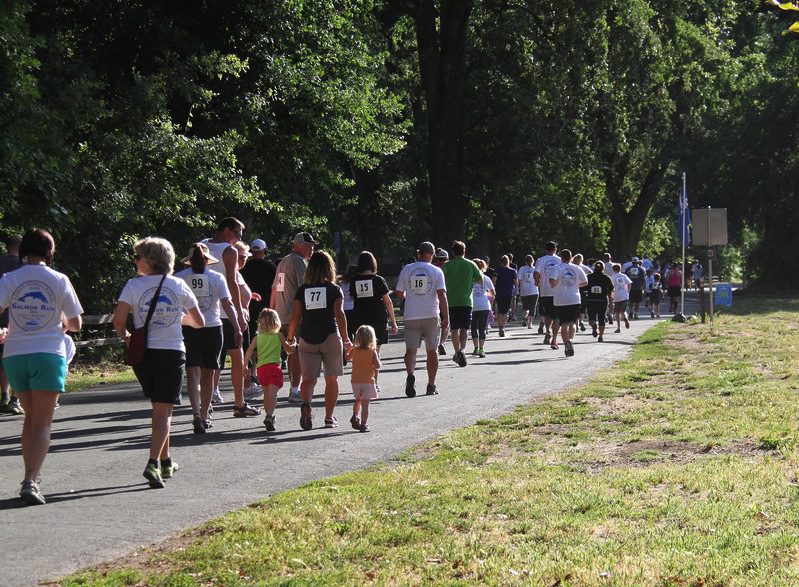 World Fish Migration Day itself was a big international hit, with more than 270 events in 52 countries across the globe. Mark your calendars – the next World Fish Migration day will be May 21, 2016!