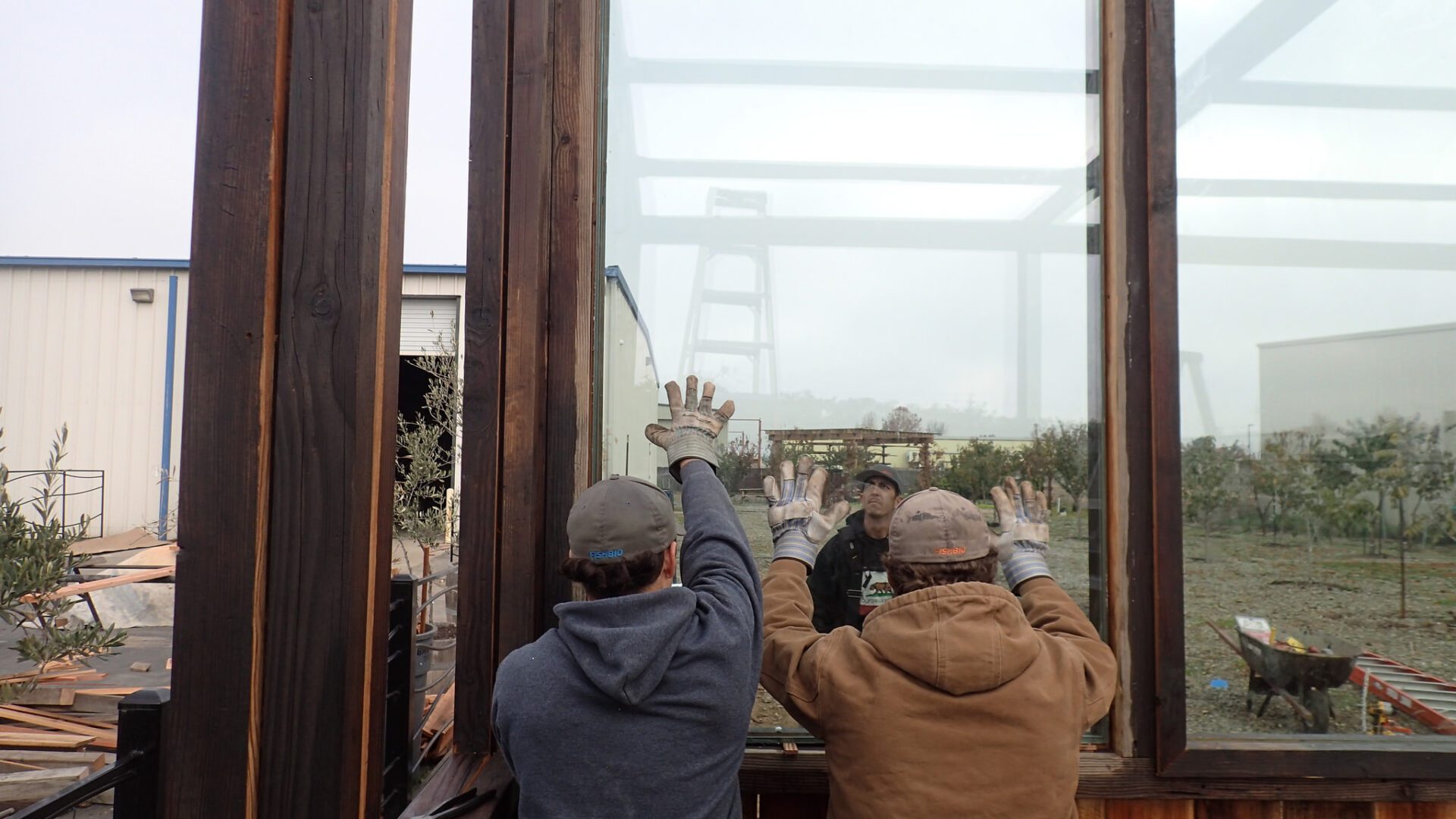 In today's Flashback Friday we take an in-depth look at the exciting build of our greenhouse at our Oakdale office in California.
A large wood structure has taken shape in the yard of FISHBIO's Oakdale office over the last year as we have been designing and building our own greenhouse.  With our garden playing 
such a significant role
 in our company lifestyle, we saw it only fitting to build the plants their own shelter, which allows us to extend both our exotic fruit collection and our growing season.  We built the entire structure ourselves, from the foundation to the roof.