Friday September 11, 2015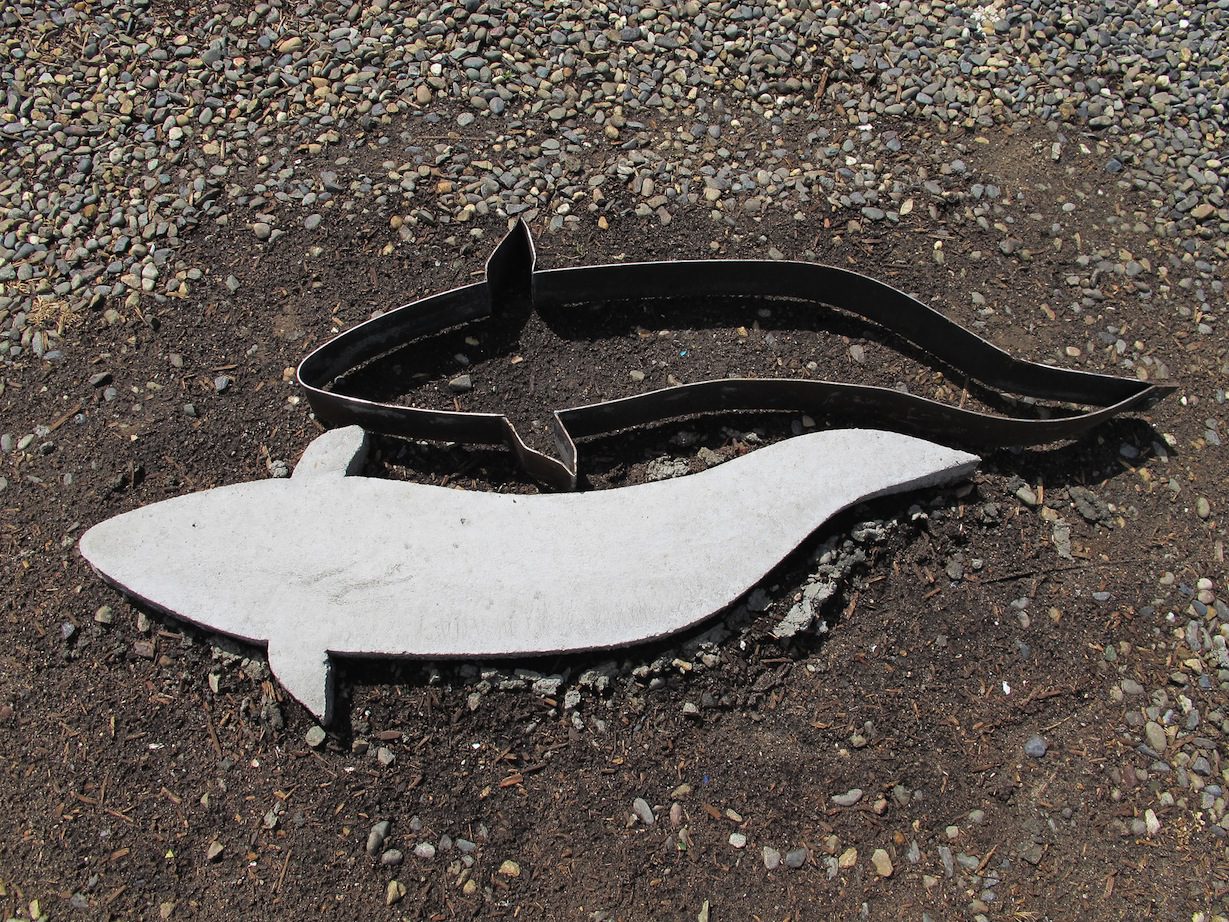 Science and technology rule the day in our FABLAB, but when the team is in between projects, they tend to get a bit creative with how they spend their time. Our FABLAB technicians are well versed in the use of concrete, putting together unique project from everything to counter tops and tile work to conference room tables (see Going Custom). With our recent expansion of FISHBIO Farms, we felt there was a need for additional décor around the garden. The FABLAB jumped at the opportunity to create these custom-made salmon-style paver stones to lead the way from the shop to our new arbor.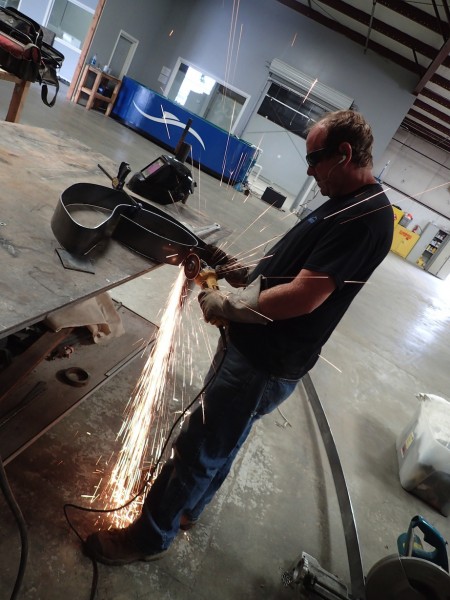 Our technicians' creativity is not only demonstrated in their solutions for project needs, such as retrofitting our standard jet boat into a fully operational electrofishing boat (see Taking it Portable), but can also be witnessed throughout our offices. When you enter our Oakdale office, you are immediately greeted by our handcrafted community news board that is bordered with a stylized salmonid design. The hose hangers around the exterior of our shop are also expertly crafted in a salmon theme, and pair well with the yard art featured at the entrance to our parking lot (see Artistic Outlet).
Our FABLAB staff really put their imaginations to the test in the creation of our booth for this year's national American Fisheries Society Conference. The design elements featured in the backdrop of our display not provided an industrial ambiance, they also to brought to mind some of sampling devices we use in our field. The materials used for the display background and shelf were the same perforated aluminum and diamond plate used in the construction of our rotary screw traps. Our team also created the frosted glass featured on the small table in our display. One thing is certain: the FABLAB can be counted on for imaginative solutions for any task they may encounter. With fabrication skills are second to none, they've truly cemented their FISHBIO legacy in their artistic creations.