Wednesday October 30, 2013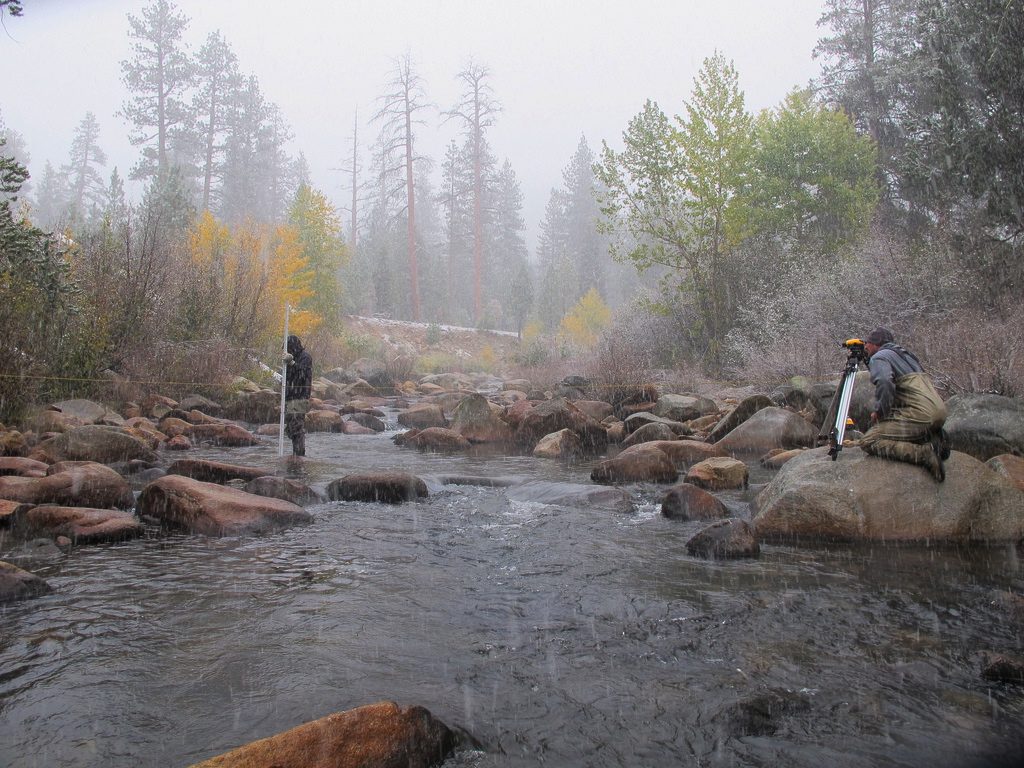 Although we often post pictures of our work in California's sunny Central Valley, we recently had a unique experience that shows our work is not always sun and games. While conducting a stream assessment in the Sierra Nevada, we happened to come across a bit of weather in the middle of our sampling efforts – more than ten inches of snow. While sampling high altitude streams (e.g., elevation 7,300 feet) poses other challenges, such as low conductivity for electrofishing, the snow definitely added a unique element to our survey. Fear not, our team was well equipped with warm clothing, tire chains, and plenty of motivation.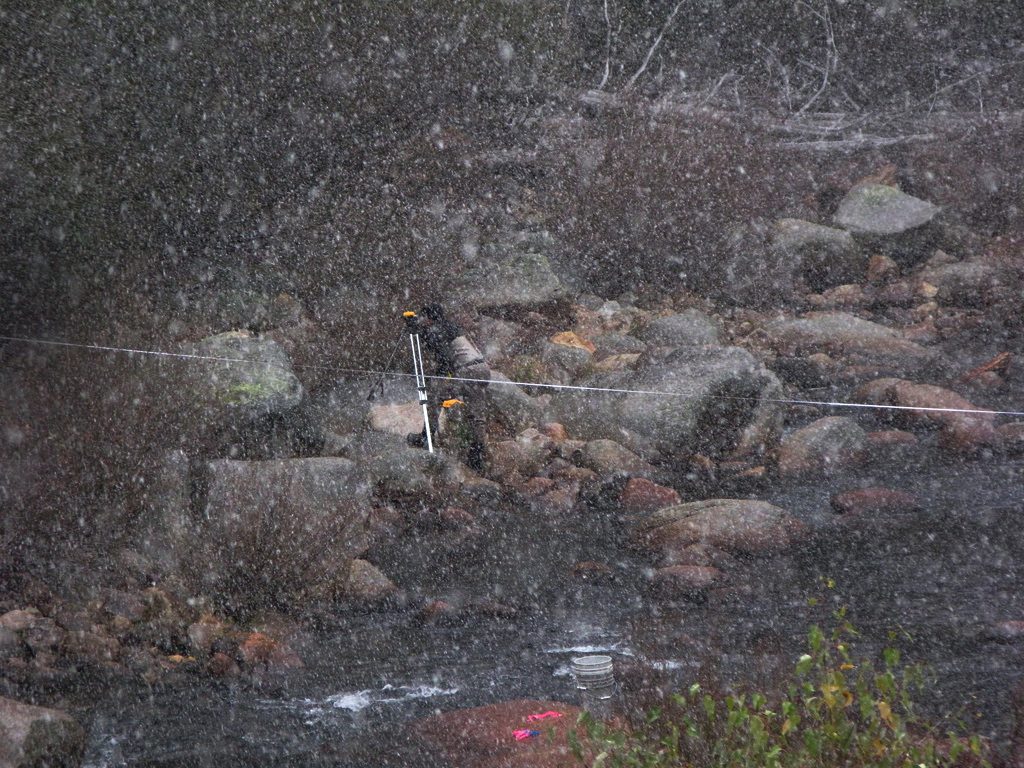 While working in the snow, the FISHBIO team performed various sampling methods, including sampling for benthic macroinvertebrates, electrofishing, conducting bank assessments and sediment deposition surveys, and mapping the streambed. This suite of methods allows us to assess a stream's health. During this project we also had the opportunity to handle some brown trout (Salmo trutta), which we don't often encounter during our projects. We captured both rainbow trout (Oncorhynchus mykiss) and brown trout during electroshocking. While brown trout are non-native to the United States and originated from Europe, stocking efforts in U.S. waters have allowed them to exist sympatrically with rainbow trout.