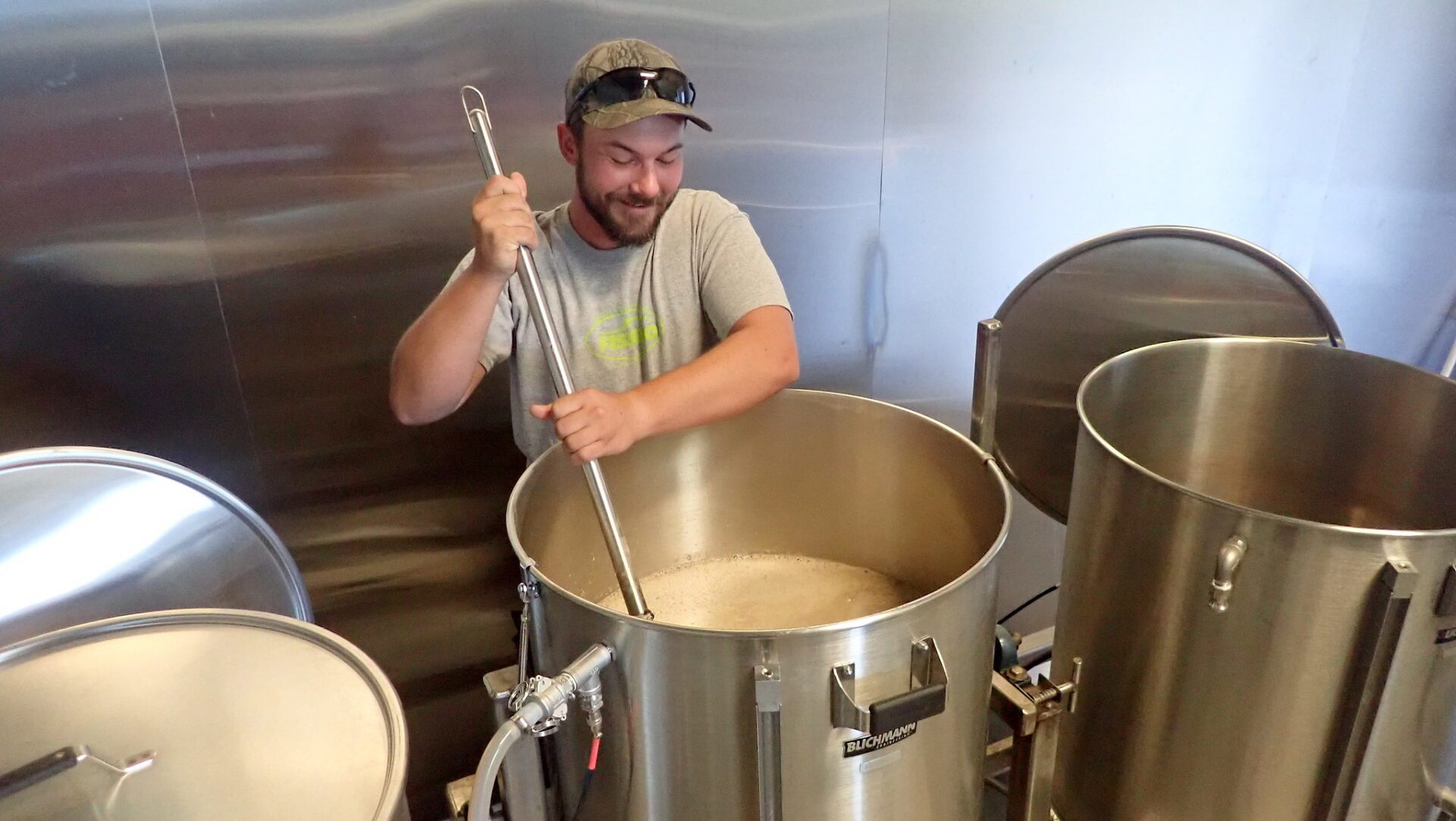 It's the time of year when much of our regular fisheries fieldwork slows down and we get time in between analyzing data and synthesizing reports to have some fun brewing beer. Although we often start the year with the intention of having a brew day once a month, fisheries monitoring and research always commands priority, and side-projects like brewing beer get put on hold. With our fieldwork winding down, we thought it would be a good time to provide an update on our "brew-work." FISHBIO's relationship with home brewing and craft beer goes back several years, and some of our staff have been home brewing on their own for more than a decade.


Over the past year we have brewed several new recipes, but one carried more significance than the others. Following the Camp Fire that started last November, Sierra Nevada Brewing initiated the Butte Strong Fund and released a recipe for a beer, Resilience IPA, to help support the recovery effort in the scorched hills above Chico, CA. With several FISHBIO families affected by the Camp Fire, our staff donated many hours to managing the aftermath, and we also decided to brew a Resilience IPA to support this worthy cause. Worldwide, more than 1,400 craft breweries committed to brewing Resilience IPA and donating the proceeds to the Butte Strong Fund.
Three years ago, we built a raised bed and planted dozens of hop rhizomes, which are now reaching full maturity. It takes hop plants two or three years to develop peak production of lupulin, which produces the hoppy flavor and aroma. In the next month or two, our hops will be ready to harvest and use in future batches of beer. Along with brewing beer styles best suited for using fresh hops (pale ales, West Coast IPAs and New England IPAs) we will also be brewing some porters and stouts for winter. If you are in the Oakdale area stop by for a sample, and if you are a home brewer in need of hops, we can even share some of our FISHBIO harvest.