Wednesday January 4, 2017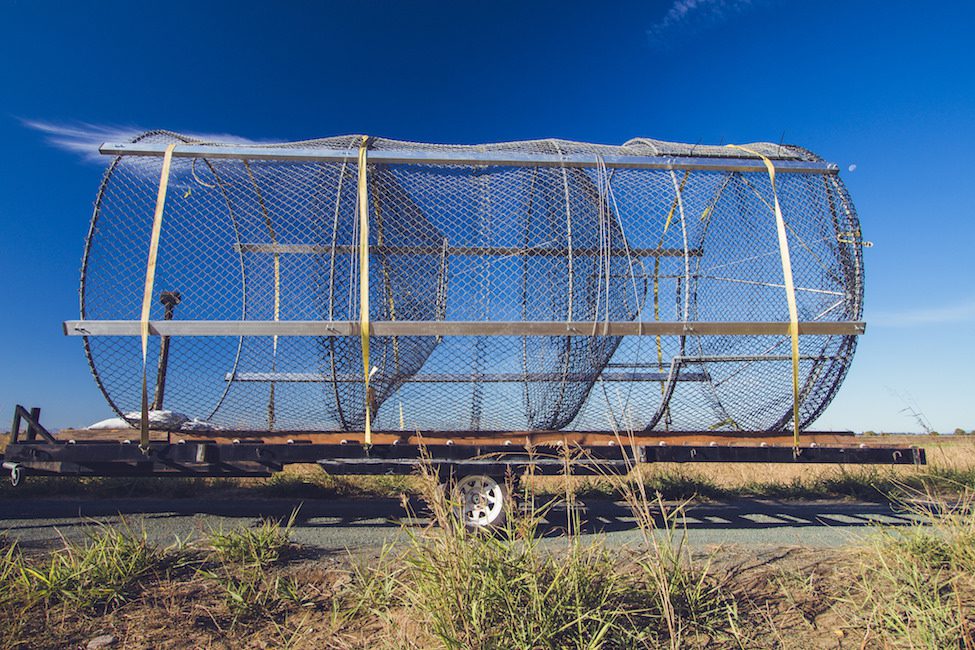 Our fabrication team has turned out another success by constructing a triplet of fyke traps to be deployed in the lower Mokelumne River. Commissioned by the Bureau of Reclamation (BOR), these traps were modeled after those used during our Striped Bass Mark-Recapture Study. These colossal cylinders of cyclone fencing and tubing measure 20 feet in length and 10 feet in diameter. Simple in design, the interior of the cylinder features a pair of smaller funneling walls that lead fish to the rear of the trap and prevent them from finding their way back out. A door is installed at the back of the trap that allows researchers to reach the fish inside while keeping the fish in the water during sampling.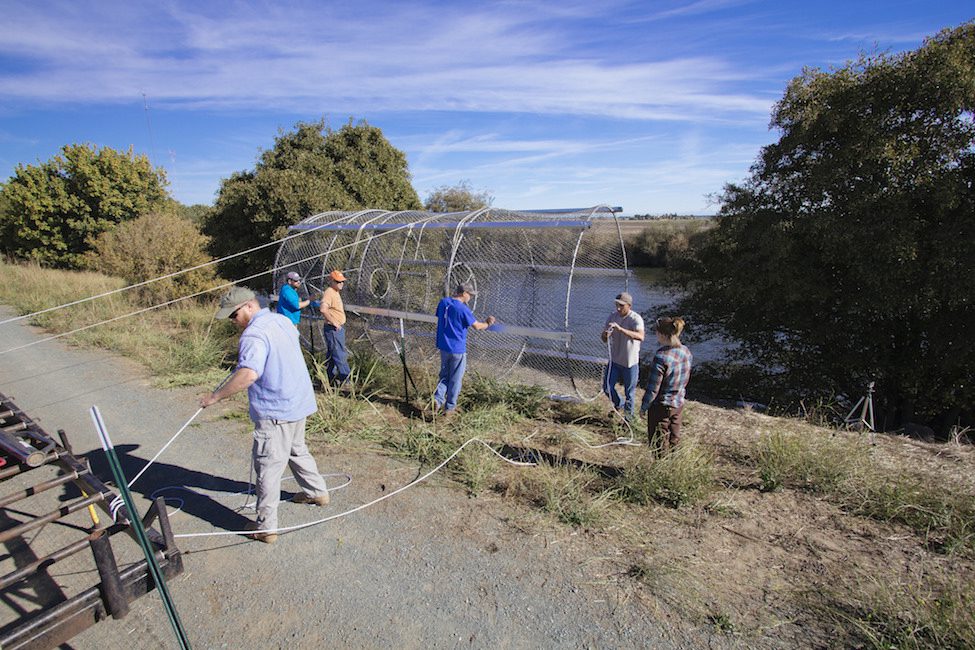 After their completion, the traps were loaded onto trailers and hauled out to their intended destination. Surely an impressive sight to see rolling down the freeway, they traveled nearly 60 miles from our FABLAB in FISHBIO's Oakdale office to their deployment locations. These traps are intended to monitor the movements of adult Chinook salmon as they migrate upstream. The traps are mounted on cables attached to levees overlooking the river, close to the water's edge. They can be easily deployed and retrieved using a trailer-mounted winch to raise and lower the trap to its ideal fishing position.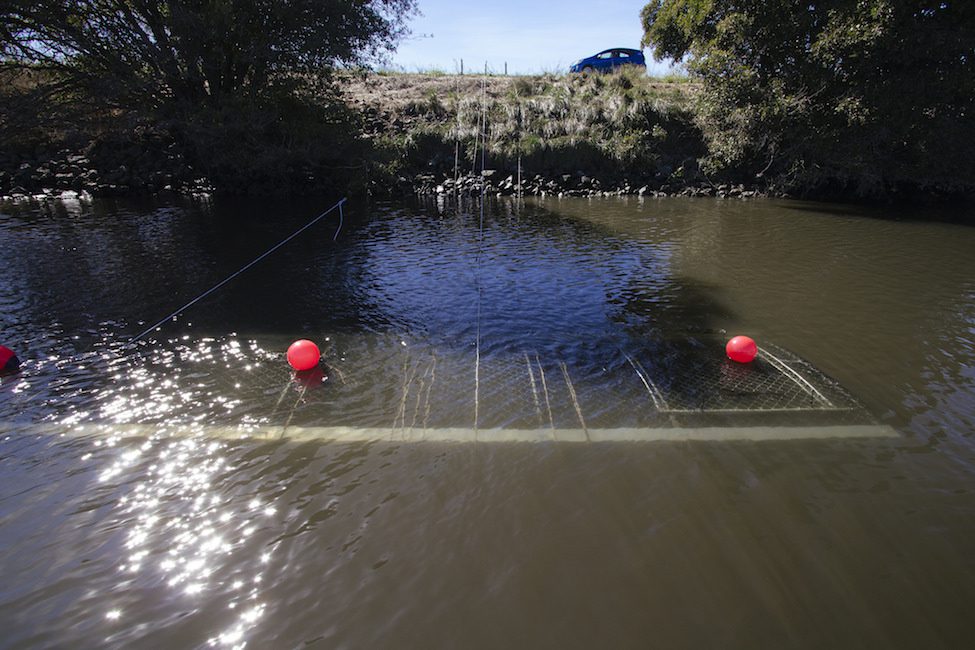 This was our second major fyke trap fabrication effort in the last three years, and is yet another example of the skilled, custom fabrication our team can produce. Whether a relatively small-scale endeavor like our tailor-made ARIS unit mount or a major undertaking like our massive twin PIT tag antennas, our team has routinely delivered quality products to meet the specialized demands of our clients. We are eagerly anticipating the results of the BOR monitoring effort and hearing about how the traps perform.