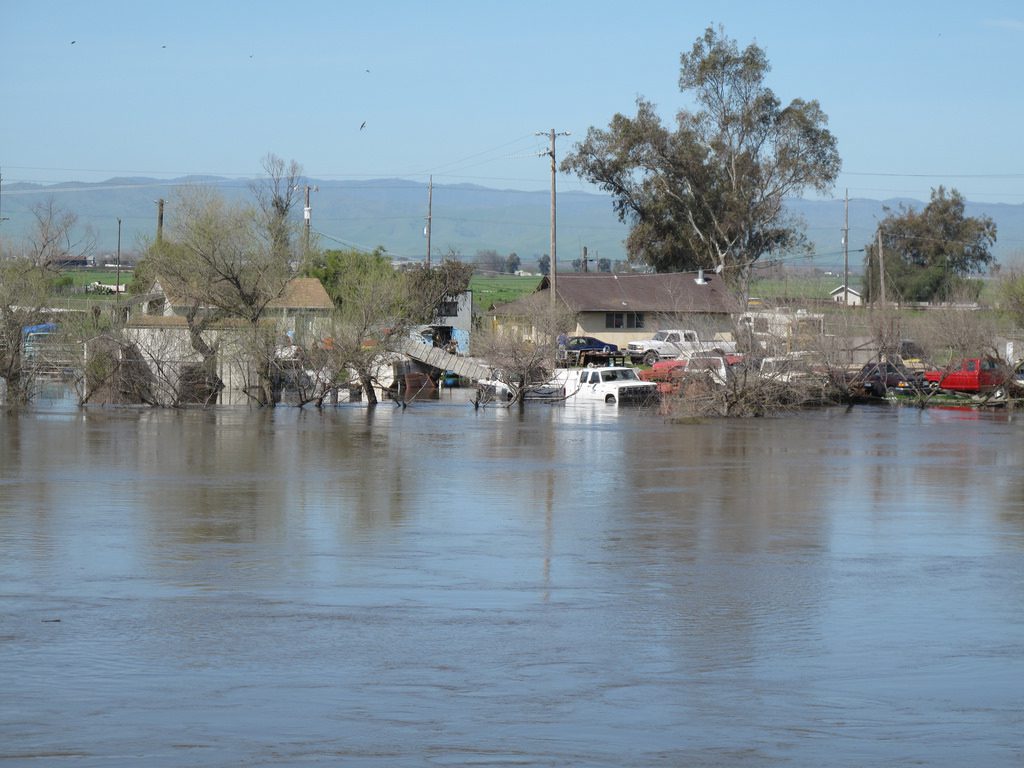 Water surged over roadways and spilled onto sidewalks along the coast last week as California witnessed a king tide event, or the highest (and lowest) tides of the year. These extreme tides happen when the moon and sun are closest to the earth and exert their greatest gravitational pull. While the king tide naturally occurs every year, it also provides a glimpse into the not-so-distant future, when rising sea levels turn such floods and surges into more frequent events.
California's sea level is expected to climb between 3 and 4.5 feet in the next 90 years from the expansion of warming ocean water and the melting of glaciers and ice sheets (Pacific Institute 2009). As the ocean creeps higher each year, the highest tides also reach farther onto shore. Many groups use the king tide event to raise awareness about sea level rise, since today's extreme water levels will one day become commonplace. The California King Tide Initiative hosts a website where residents can share photos of the king tides in their communities. Such photos preview the conditions that lie ahead, offering a chance to reflect on needed preparations, and ways to slow the warming of our planet.
Rising sea levels won't just inundate California's coastline—they may splash the Central Valley as well. Higher tides can push all the way through to the Sacramento-San Joaquin River Delta, and pose just one of many threats to the Delta's aging levee system. About two-thirds of the Delta sits below sea level—without the levees, it would be a huge, flooded marsh. Some 1,100 winding miles of levees keep the water at bay, many built more than a century ago. In 2006, California declared a State of Emergency for the levee system, and repairs to shore against earthquakes and flooding have been underway ever since. FISHBIO is currently helping to monitor how recent levee repairs affect salmonids and other fish species in the Sacramento River.
This post featured in our weekly e-newsletter, the Fish Report. You can subscribe to the Fish Report here.