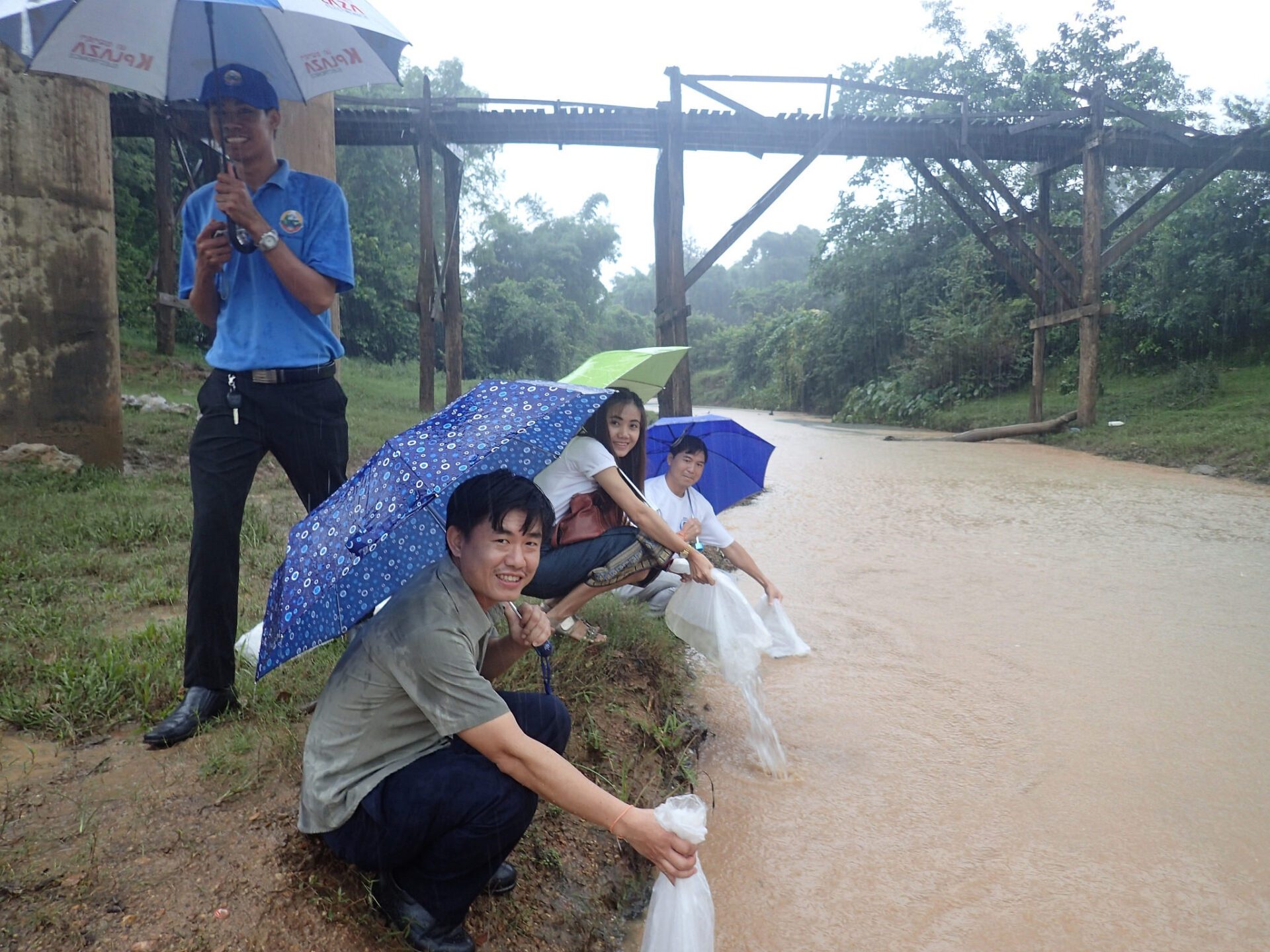 The rainy season may have gotten off to a late start in Laos, but it showed up in full force during the country's annual Fish Releasing Day event on July 13. The downpour didn't put a damper on the festivities, especially not for the hundreds of thousands of fish set free in the country's waterways. Fish Releasing Day is also called Lao National Aquatic and Wildlife Day, and is celebrated with the release of hatchery-raised fish fingerlings into the country's rivers, reservoirs, and conservation areas. Fish Releasing Day events were organized throughout the country, with the event for Vientiane capital held in Sangthong district. Many provincial and district officials from the Department of Agriculture and Forestry attended, and FISHBIO enjoyed the opportunity to visit Sangthong again after having previously conducted our participatory fisher survey project in this district.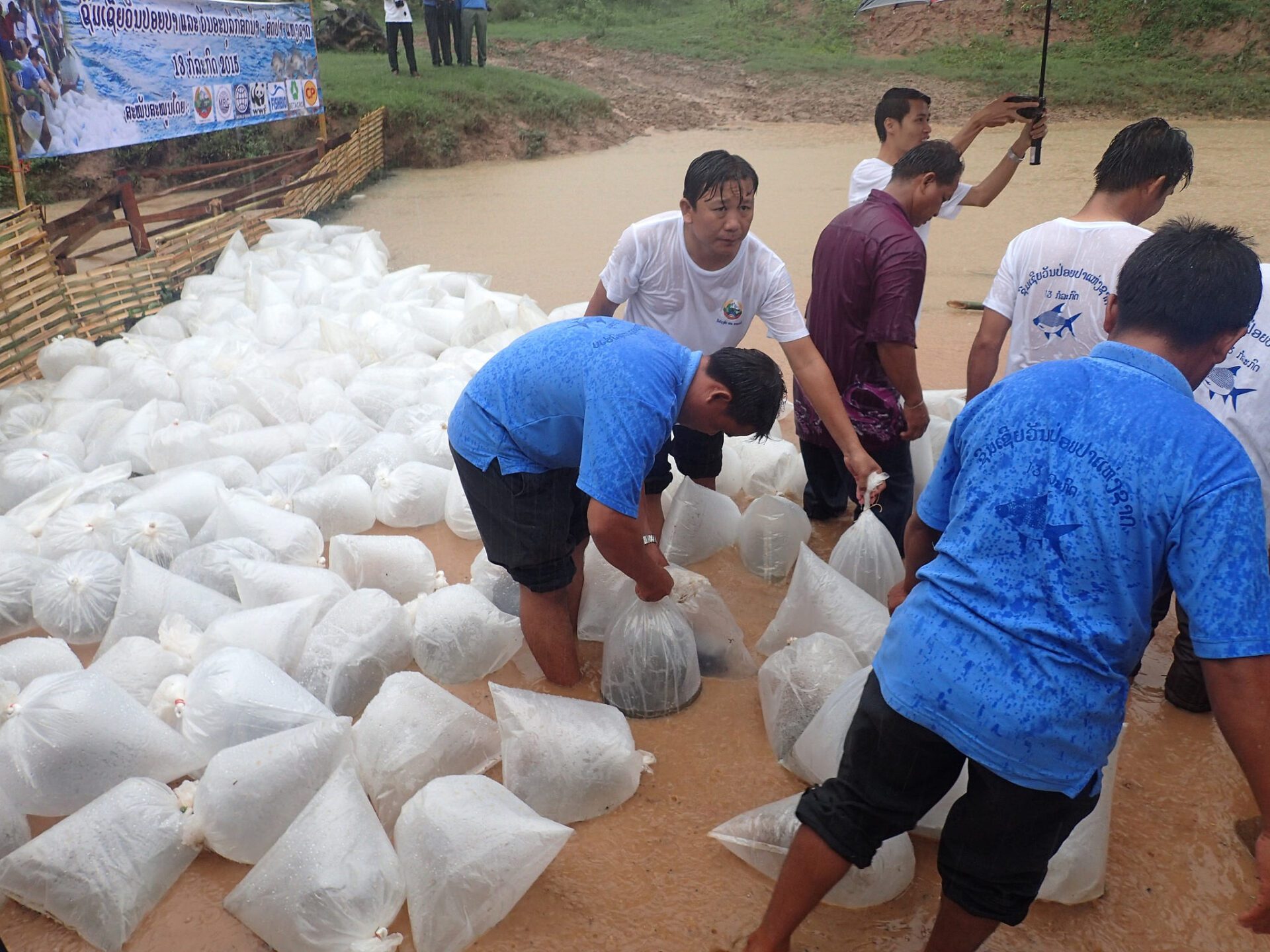 Despite the fact that Fish Releasing Day is ostensibly a celebration of Lao's rich wildlife biodiversity, the primary fish released is non-native tilapia, as we described during Fish Releasing Day two years ago. The species of tilapia now common in Laos (Oreochromis niloticus) is native to Africa and is considered highly invasive because of its hardiness and high reproductive rate, which allow it to outcompete other species. These traits also make it a popular choice for aquaculture, and because tilapia is now ubiquitous in Lao waterways, many local people believe it to be a native fish.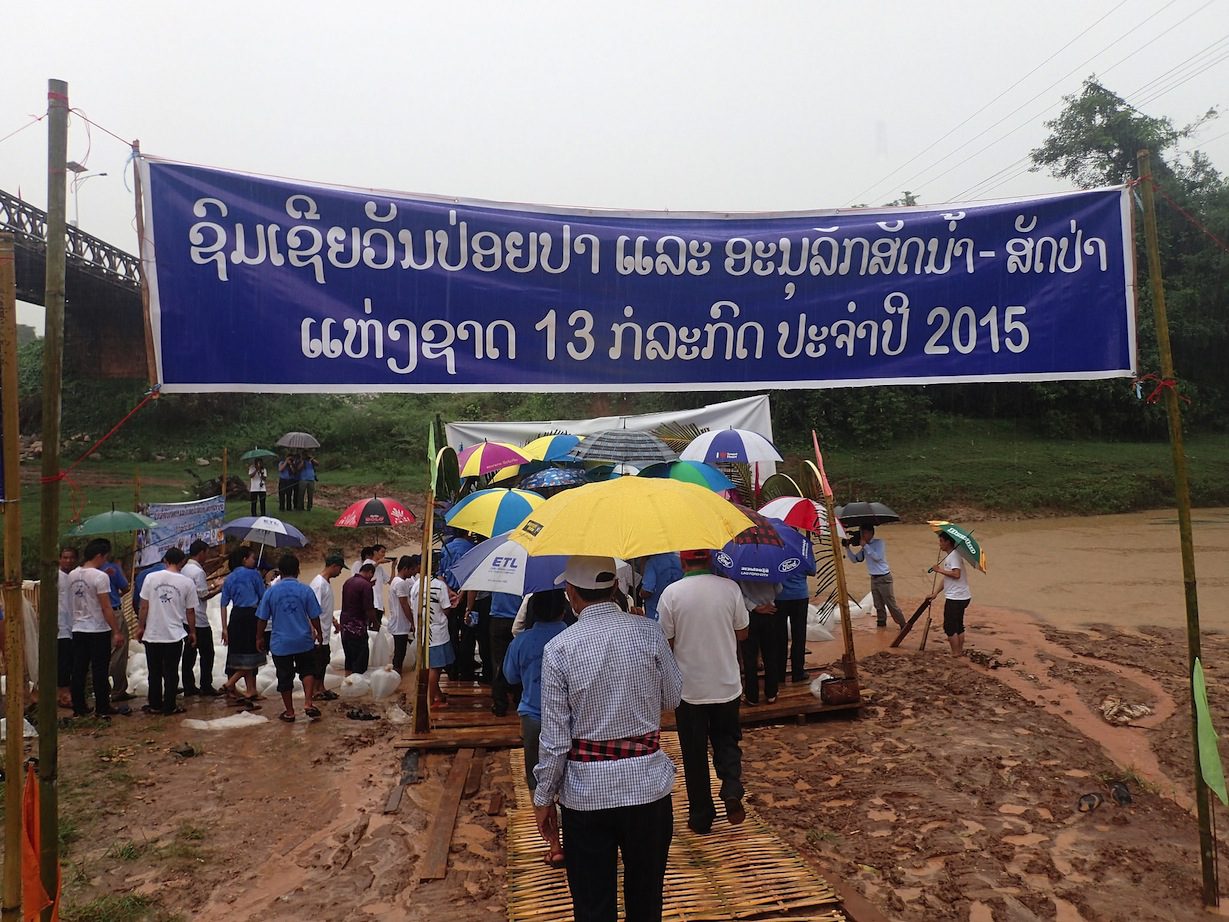 We're happy to report that this year, a push was made to raise more true native fishes for Fish Releasing Day, especially silver barb (Barbonymus gonionatus). Other native fishes were also released, including snakehead (Channa striata), climbing perch (Anabas testudineus), and even Asian swamp eel (Monopterus albus). Once released, some of the snakehead caused a bit of excitement by trying to wriggle their way out of the water as the rain fell. Non-native species such as tilapia, common carp (Cyprinus carpio), mrigal carp (Cirrhinus cirrhosus), and catla (Catla catla) were still in the mix, but we hope future events will continue to emphasize the importance of celebrating, supporting, and releasing the native fish of Laos. Although our staff got thoroughly soaked along with the fishes, FISHBIO was happy to support another successful Fish Releasing Day.