In the middle of summer when beer consumption in the U.S. is at its peak, we thought an update of our beer-brewing hobby would be fitting. We have recently been working on perfecting a couple of summer beer recipes. While individual tastes will dictate which beers people drink and when, there are some general seasonal differences in the styles of beer consumed at different times of year. During the chilly winter months, people often prefer darker, malty beers that tend to warm from within. In contrast, the warm summer months evoke a craving for lighter, crisp, thirst-quenching beers. Many styles of beer satisfy the cravings of summer consumers, such as lagers, hefeweizen and pale ales, to name a few. In our latest round of summer brewing, we chose to work on crafting two recipes that we thought our friends and family would enjoy.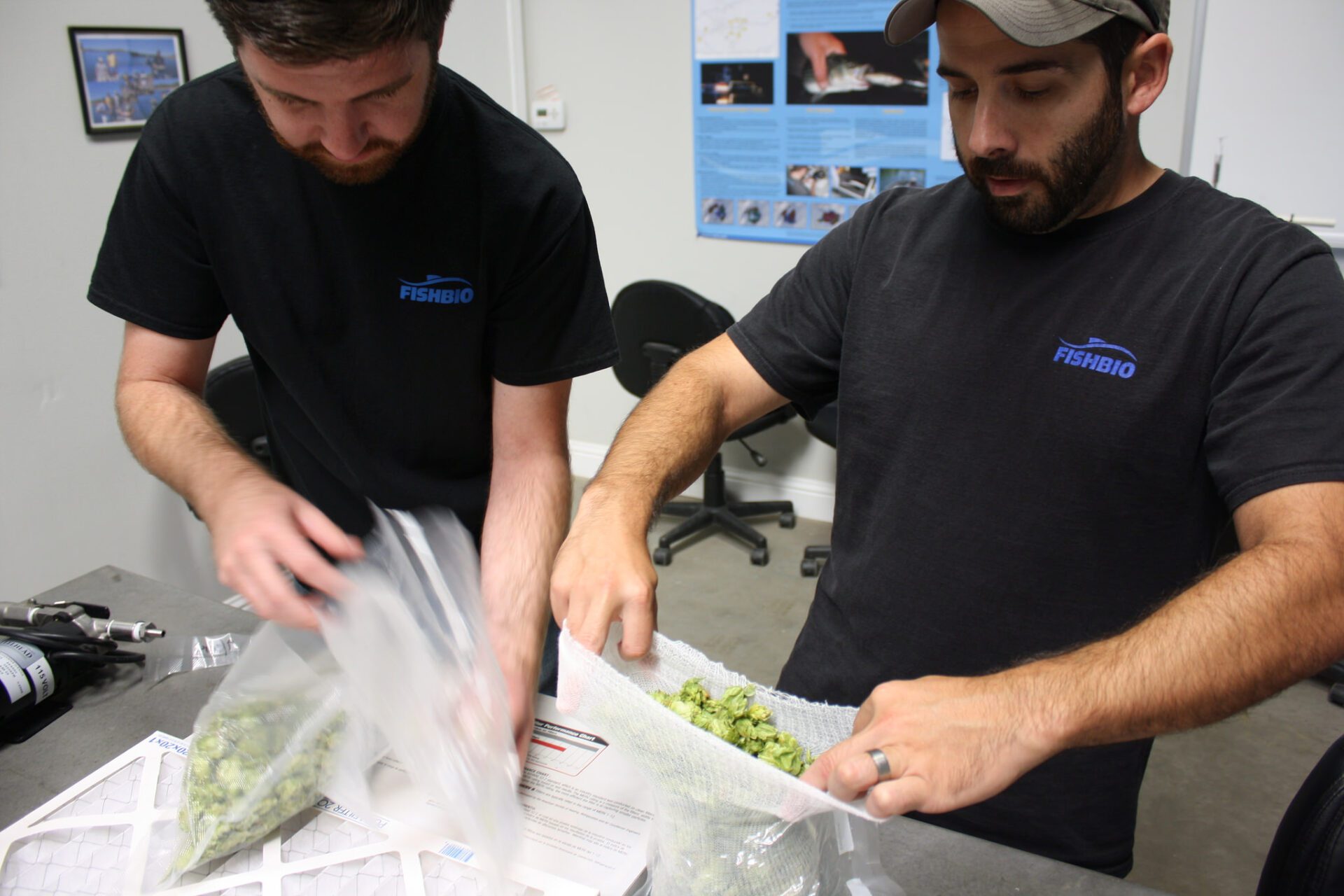 Our first beer of choice is an American amber, or red ale, obviously named for its color. It's a common craft beer style that tends to be a middle-of-the road, well-balanced beer: not too hoppy, not too malty, not too bitter, and not too high in alcohol content. After a few more batches of refining this recipe, we expect to have a crowd favorite. We've also been toying with a more adventuress mango wheat concoction. After enjoying some of the mango beers offered in Southeast Asia, we had to try recreating that goodness for the folks back home. With just our first attempt, we might have a sensation. It is slightly hoppy and somewhat cloudy, with abundant mango fruitiness. From the feedback we have received from the crew at FISHBIO, there is not much we need to change in our recipe.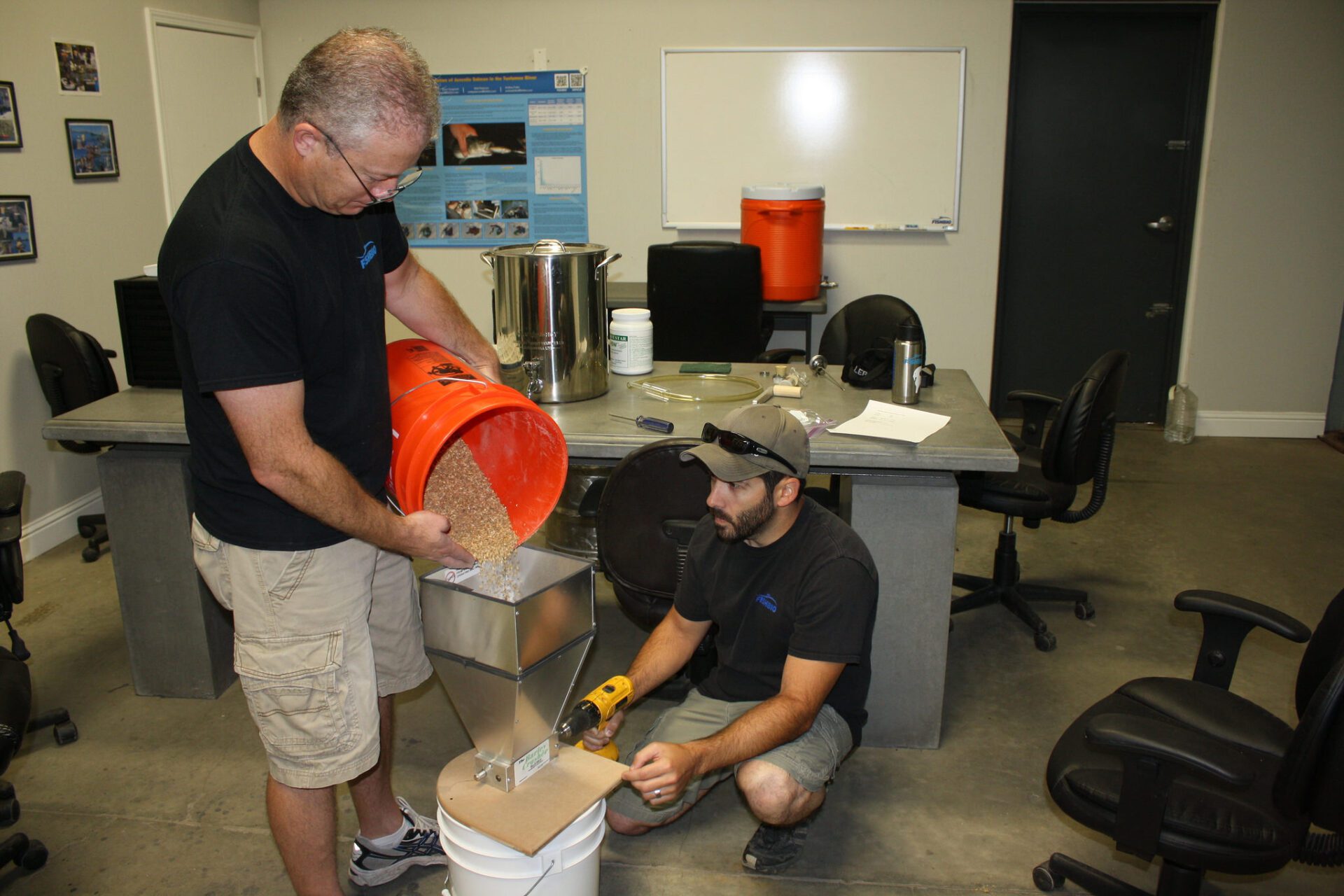 We hope to find time over the remainder of the summer to make a few more batches of these summer brews before we turn our attention to the darker full-bodied beers of winter. We recently read that the drought in the West, particularly in Washington State, is causing a decrease in hop production that will likely result in increased costs for craft brewers as well as corporate producers. So we figured it was worth ramping up the hop production in our garden to keep our in-house supply of craft beer flowing. The only problem with brewing beer ourselves is our current capacity of 5-gallon batches, making it impossible to keep our staff continually supplied. But that is about to change! The FISHBIO FabLab is currently working on increasing our brewing capacity, so watch for more beer brewing posts to come. And if you stop by our Oakdale office, you might just get a taste for yourself.