Wednesday October 29, 2014

While FISHBIO has worked with many a student during classroom visits as part of our Three Rivers Education Program, we recently hosted an event just for teachers. Staff at our Chico office welcomed a group of teachers-in-training from Chico State and Sacramento State universities for an educational presentation at Bidwell Park. These teachers are part of the Robert Noyce Teacher Scholarship Program, which supports students who are committed to teaching math and science in high-need schools. Our goal was to provide examples of how fisheries biologists actively use technology as part of our daily work. After prepping the teachers with an overview of FISHBIO's work and some basic fisheries background information, we split them into two groups to learn about two types of technology in more detail.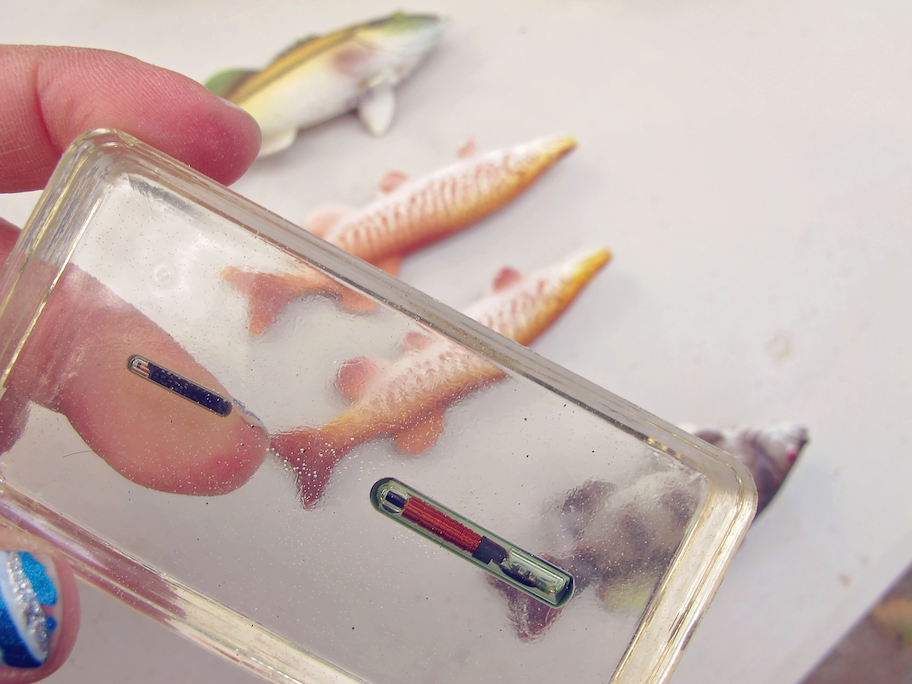 One of the technologies we discussed were Passive Inductive Transponder (PIT) tags, which are essentially microchips like those used to tag dogs and cats, and which allow us to identify individual fish. Thanks to the handy technicians in our FABLAB, we had a number of plastic fish embedded with PIT tags, which the teachers could scan with a handheld PIT tag reader. We then got everyone moving with a simple exercise to demonstrate how PIT tags help us track fish survival throughout their lifecycle. We also presented an explanation of the ARIS camera, one of the most cutting-edge technologies used in fisheries monitoring. The camera uses sound waves to record fish movement in dark or turbid water, similar to the way dolphins use echolocation to locate prey. The teachers were impressed by the quality of the video footage that the ARIS can record.


We were happy to receive such an enthusiastic and engaged group, and were impressed by their many questions. Of course, everyone wanted to know what would happen if someone were to eat a fish tagged with a PIT tag. We discussed how this is unlikely, since the tags usually sit near the fish's organs, which get removed before fish are eaten. (But the glass-encased tags would likely pass right through our digestive system!) We have created a photo album of pictures showing these technologies in action, which teachers are free to use in presentations to their students. As we develop our Three Rivers Education Program, we recognize the importance of supporting teaching in STEM fields. Good teachers played an important role in helping us become the fisheries biologists we are today – we were happy to do our part to help enhance the education of future fish scientists!