We are always trying to come up with new ideas to brighten our holiday gift baskets. Today's Flashback Friday is a look back at the year we made our own chocolates – with a kick!

The FISHBIO "elves" have been busy this holiday season preparing and delivering gift baskets for our clients. We love to support local businesses, and often stuff the baskets with goodies made in Oakdale, Chico, and Laos, as well as treats made at our own FISHBIO Farms. Over the past several years, we have filled hundreds of jars of pickled peppers and pepper jellies to include in our gift baskets. We enjoy experimenting with pepper jelly flavors and have developed quite the assortment, including apricot, blueberry, mango, peach, pineapple, strawberry, and watermelon.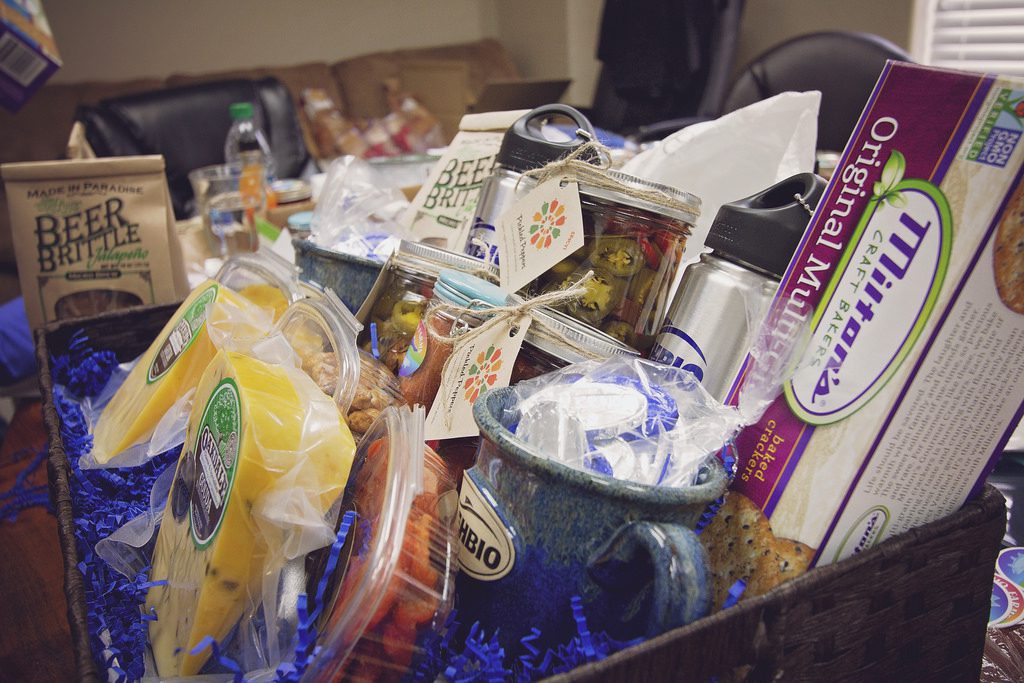 This year, we tried some new recipes using peppers that are commonly found at FISHBIO Farms, and also planted a few new varieties as well. Since we always seem to have a surplus of peppers, we decided to make some smoked chili powder with them – and learned it takes a lot of peppers to make a little bit of powder. Good thing we have a lot of peppers! We also grew Tabasco peppers this year and made some really hot Tabasco sauce. Continuing with the pepper theme, but wanting to include something sweet in our gift baskets, we figured chili pepper chocolate was the way to go.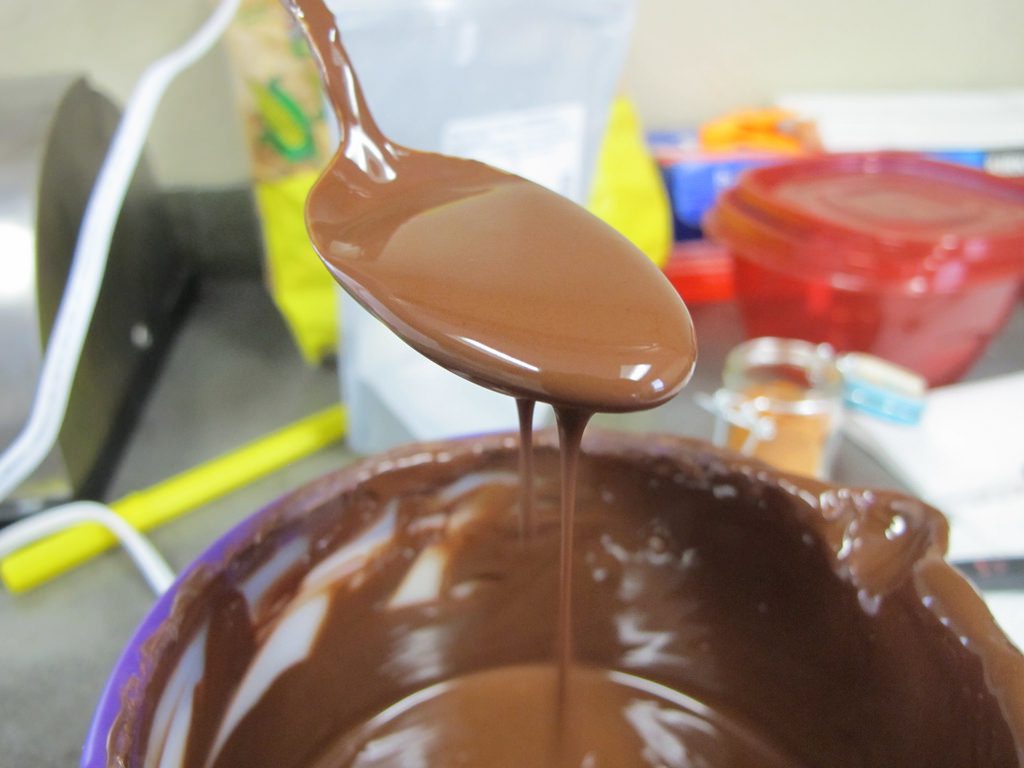 We ordered some custom FISHBIO molds and began tinkering with the recipe until we got the right balance of chocolate and chili pepper. But that turned out to be the easy part. We quickly learned that making chocolate is not as easy as it seems, and requires a lot of patience. We used "couverture chocolate" in our candies, which required tempering before the chocolate was ready to pour into the molds. Tempering is a process of heating and cooling chocolate before using, which ensures that the cocoa butter hardens in a uniform crystal structure. Chocolate that is tempered is smooth, with a shiny finish and snaps when you bite or break it. But chocolate that is simply melted and not tempered tends to be soft or sticky at room temperature, and can also have gray or white streaks or spots.
After numerous attempts at tempering the chocolate, we were finally successful and were pleased with the look (and taste) of the first ever FISHBIO chocolate. A warning to recipients: the chocolate may be a little deceiving. At first all you taste is the chocolate – until the pepper kicks in! Happy "hot" holidays from all of us at FISHBIO!