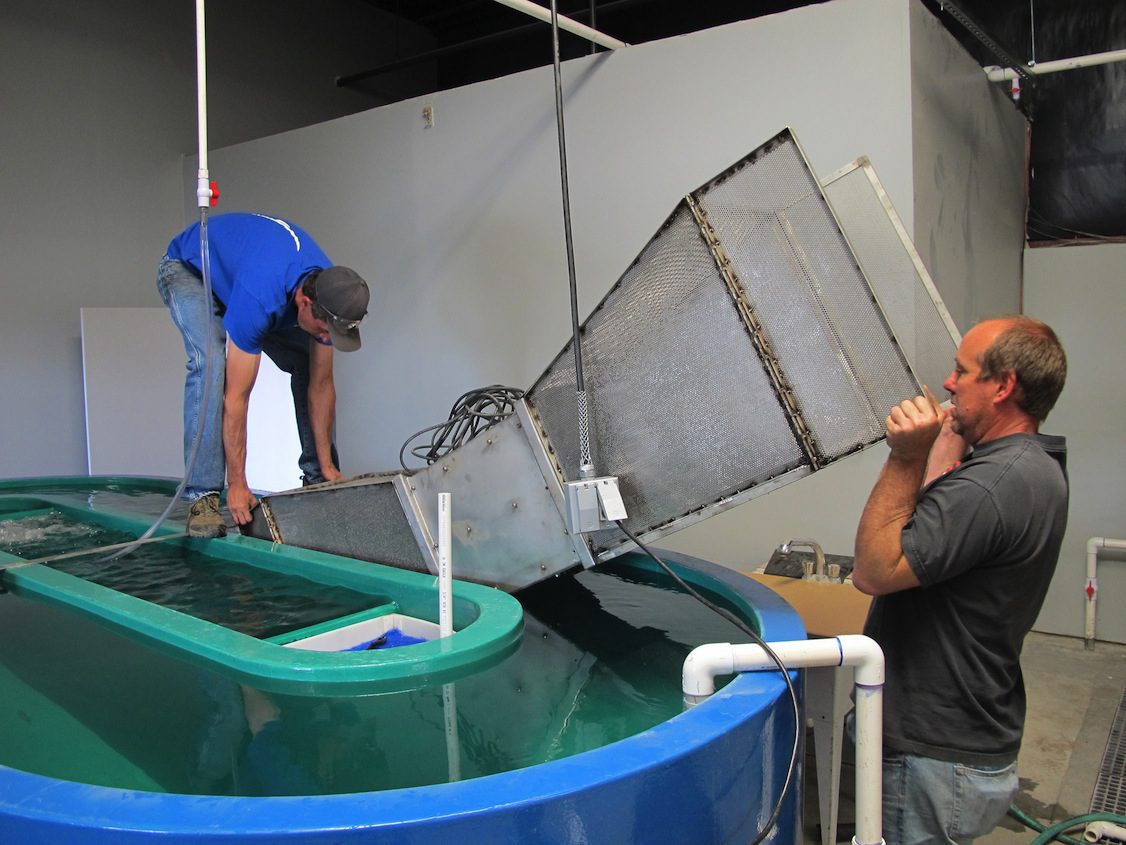 While counting adult salmonids has is challenges, trying to count juvenile fish is even more difficult. The fish are small, the water they live in can be cloudy or turbid, and special permits and approval are required to handle threatened fish. Add to these constraints a remote location like Summit Lake, Nevada, which requires data to be collected in an automated fashion, and you have a monitoring challenge that requires a custom solution. Traditionally, video monitoring techniques have offered a solution to monitor adult salmonids at remote locations without the need to handle fish, although newer technologies such as the ARIS/DIDSON and Vaki Riverwatcher have only recently been able to provide successful monitoring during high turbidity conditions. While the Vaki Riverwatcher has proven to be a great tool for counting adult salmonids in turbid waters, it is not effective in monitoring juvenile or smolt-sized fish.
FISHBIO has progressively sought out new technologies and methods to monitor fish, and recently took up the challenge of trying to count small fish. We have been working collaboratively with the Summit Lake Paiute Tribe (Paiute Tribe) to enhance their monitoring program for Lahontan cutthroat trout (Oncorhynchus clarki henshawi), the largest subspecies of cutthroat trout, which is federally threatened. Paiute Tribe biologists are using multiple Vaki Riverwatchers to successfully enumerate adult Lahontan cutthroat trout migrating from Summit Lake in the far northwest of Nevada to their spawning areas in Mahogany Creek (see Minimalist fish weir). However, addressing the challenge of counting juvenile trout making the reverse migration required some creative thinking.

In an effort to count juvenile Lahontan cutthroat trout migrating from Mahogany Creek to Summit Lake, FISHBIO and the Paiute Tribe decided to design, fabricate, test and demonstrate a prototype underwater video smolt counter – also known as the Smolt Spy. You can watch our fabrication process in the video above. The unique Smolt Spy consists of an underwater High Definition video camera with infrared vision, underwater infrared and white LED lights, a stainless steel camera tunnel, and computer operating motion detection software. We selected a camera lens with a 160-degree viewing angle, and designed the stainless steel camera tunnel to eliminate all "blind spots" that fish could potentially pass through undetected. We also created a false ceiling for the camera tunnel that can be raised or lowered to ensure the whole interior of the tunnel is submerged relative to a change in river flow. This is important because using motion detection software requires eliminating as much "background noise" as possible, such as bubbles, surface water turbulence, debris, or shadows.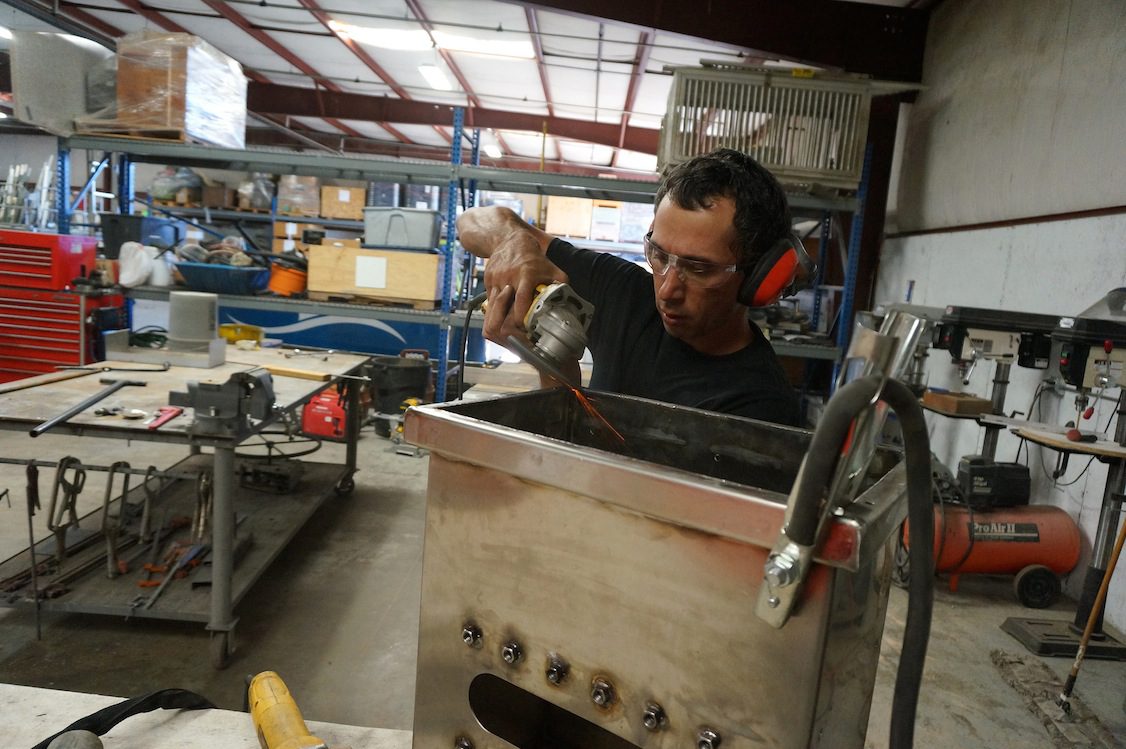 We equipped the protoype Smolt Spy with inexpensive motion detection software used by the United State Fish and Wildlife Service to count salmonids on the Kenai River. We plan to identify the effectiveness of motion detection to monitor juvenile fish using this system, and will assess the potential for using FishTick in the future, which is a motion-detection software suitable for determining the direction and size of sub-adult and adult fish. The portable Smolt Spy runs on 12-volt direct current, so it can be powered by solar power, often the choice energy source in a remote location. Once placed in a river, a fyke-like structure on the Smolt Spy directs fish through the camera tunnel. As juvenile fish migrate downstream, they pass through the tunnel and across the view of the camera. The motion detection software detects the movement of the fish, and the software records a video clip of the passage event. Biologists can then download and view the videos at a later time to verify the number of fish and review their direction of swimming and size.
Prior to handing the Smolt Spy system over to the Paiute Tribe for field testing, we first demonstrated the system in our custom fabricated flume. This test focused on determining the best equipment settings for video clarity, motion detection accuracy, light compatibility, and data storage logistics. We tested the Smolt Spy's motion detection efficiency with a known number of juvenile hatchery-reared Chinook salmon of different sizes passing through the flume, and estimated the counter to be 99% accurate under different lighting conditions. The next step is to turn the Smolt Spy loose see how it performs in detecting wild Lahontan cutthroat trout. Stay tuned!